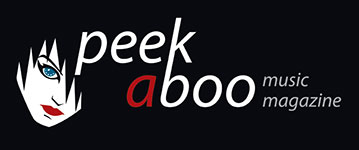 like this interview
---
NERVOSA
All we want to do is to play everywhere we have the opportunity
16/06/2016, Wim GUILLEMYN
---
Nervosa is a Brazilian female trash trio with a new album. Prika was glad to answer a few of our questions.

Hello, first congrats with the new album. It sounds more heavy and funnier than the debut album of 2014. How did you managed?
It was natural, we played a lot last year, we got more experienced, and this brings more precision and a opportunity to work better. I think it is a natural process of all bands.

How did the songs come about for this album?
We had a lot of ideas after we did our first European tour, and we gathered ideas. Some where riffs of mine and some with Fernanda's riffs, while Pitchu was in charge of the drums. And then we added the lyrics and the guitar solos.

The lyrics show a derailed world and a sort of social criticism. Can you explain that?
We live in Brazil, a very corrupt country, it is impossible not to speak about it. This is a big problem for us, all the shit happens because humans do bad things all the time, and we speak about it in our songs.

Who is responsible for the artwork?
We had the idea and sent an email to God Machine, I like their work and the girls too, and then we had exactly what we wanted.

Can you describe each other? The roots, good and bad habits…?
I think this is not good to say: each one of us has a different opinion and vision about things. What is good for me can be bad for another person, but that's normal. But I can say we are like sisters.

What can we expect from Nervosa on stage?
We are three happy friends doing the things we love, so this reflects in our show, we are always in a good spirits, we play a lot of thrash and death metal. It is a very energetic performance.

It seems to go fast for the band. There's interest here in Europe for Nervosa. How do you all experience that?
Now, I'm touring in Germany while answering this interview.... hahaha. Europe is very special for the band and for me too. I love to be here, doing a tour, drinking and making friends. The festivals, venues, clubs, people, beer, etc... All is amazing. We want to be here every year.

And what about the interest for Nervosa in South America?
On our continent it is awesome, everybody is crazy there, and we love it a lot. We have some difficulties because many things don't work there, but we have the admiration of people, bands and places.

What are the next goals for the band?
We have played 100 shows, we'll play a lot, because we need to live or survive from our music and we need to promote our new album. But there are many countries and places where we never played before. I hope we can play everywhere. To play around the world is our life now.
Wim GUILLEMYN
16/06/2016
---