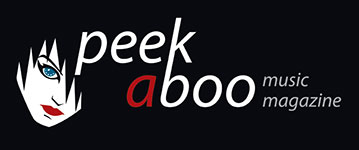 like this interview
---
LABEL INTERVIEW: BOREDOM PRODUCT
I didn't create the label to make money, but to have a platform for expression.
15/06/2016, Stef COLDHEART
---
Peek-A-Boo had a chat with the label boss (Member U-0716) of BOREDOMproduct.

How would you introduce and present BOREDOMproduct?
We are a label dedicated to French electronic pop artists...

Who's hiding behind the label and what incited you to set up your own company?
I was looking for a label for Celluloide's debut album Naive Heart, and never found one... I thought that other bands in France might have the same problem, and I decided to create a label.
BOREDOMproduct is already active for nearly 20 years now, so what have been the main facts of the label?
It's not exactly that old; we started as a label in 2002 with Celluloide's debut album Naive Heart. Well, the main facts, I don't know, but we still have fun with our releases and our compilations. We always try to move and improve sound quality for instance or we come up with unexpected ideas, like for our compilations Auto-Reverse or Pistes Noires.
BOREDOMproduct is strictly limited to French bands. How come and is it part of a so-called label philosophy?
We just wanted to be a 'proximity' label, so sharing the same language is a good start. If we need to talk with a band for one thing or another, we can just call each other and use our mother tongue. It's simpler this way and we avoid misunderstandings and frustrations. We like to be good friends with our artists.
I hear a lot of labels complaining about the 'business'; decreasing CD sales, streaming platforms, etc. What's your perception of this evolution?
Complaining is a waste of time. I didn't create the label to make money, but to have a platform for expression. For the moment, the production tool is working fine.
What might we expect from BOREDOMproduct for the next few months of 2016?
We have the new Foretaste album Space Echoes to be released in September and Happiness Project is working on a follower to the debut album 9th Heaven. I also have a new signing in mind, but it's not done yet. I keep my fingers crossed.
Stef COLDHEART
15/06/2016
---