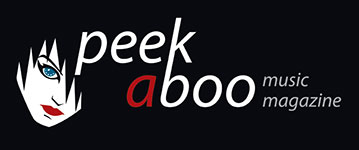 like this interview
---
THE NEON JUDGEMENT
...forcing an artist to play on a certain dB level, it's like limiting the artistic freedom and his voice. It's almost the return of a new kind of fascism. I know what my performance needs.
21/03/2013, Jurgen VANVLASSELAER
photos: © Jamez Dean
---
With 2 Belgian gigs and a cover album in the pipeline, we thought it was a good idea to have a little talk with one of the most influential Belgian bands of all time, THE NEON JUDGEMENT. We grabbed Dirk Da Davo by the shirt and this is what he had to say:
Welcome Dirk. The album, We Never Said You're No Good (Live Sessions 1984) was just released in December. What are the reactions so far?
Well, we both like the recordings very much. The sound is very satisfying. The recordings were originally made in 1984. It was Dirk Ivens who showed up with these recordings and made the request, would it be OK for us to release the recordings on vinyl. I guess all the songs on the album had the reactions when they were originally released on CD or vinyl at that time. Nostalgic power stuff for the nostalgics amongst our fans!
Are there more Live Sessions lying in THE NEON JUDGEMENT vault? Live recordings from the Horny As Hell or the Blood And Thunder tour for instance?
There are still live recordings I believe. But we don't make a job out of listening to them again and again. They are 'filed' somewhere and ready to be discovered at the right time.
And you're already working on a new album, an album full of covers to be exact. You already made several covers in the past (Who Do You Love? (Bo Diddley), Wandrin' Star (Lee Marvin), This Strange Effect (Dave Berry) to name but a few). Will they be on the album as well, or will it be new covers? And which covers will there be or is that a surprise?
We are working on a cover song project, yes. It is meant that the most of the recordings are new. I think we will only choose 2 old cover tracks for the project, and maybe a few new THE NEON JUDGEMENT tracks also. But there's still a long way to go to finalize this project. We might pencil in a release date, but earliest in 2014. But the track list we will keep a secret. We are not in a hurry and we don't want to tell too much too soon ;-)
The latest album Smack is, in the meantime, already 4 years old. Are there any plans for a complete new NEON JUDGEMENT album?
Not really no. We are working on the project that I explained here above. A mix of things; new + old.
The last couple of years you've been performing live regularly again. Is it more fun than in the 80's?
I'm sorry, but for at least the last 14 years we've played concerts very regularly. 1999 is the only year since the beginning of our career that we didn't do any concert. It was the year that I started my label: http://www.dancedelicd.com . In 30 years everything has changed a lot. The 80's were more fun. There are too many rules and regulations in concert venues now. You shall NOT smoke! You shall NOT drink! And the worst: you shall NOT play loud music! This last one I really hate. I believe that in a democracy people should have the freedom of choice to go to a loud concert or not. You can make rules and regulations much more constructive, for instance, inform people beforehand that a band plays loud. Then you can put ear gear for free at the entrance of the venue.
But forcing an artist to play on a certain dB level, it's like limiting the artistic freedom and his voice. It's almost the return of a new kind of fascism. I know what my performance needs. Politicians should not tell me. Everything has became so artificial nowadays...
In a few weeks you will enter the stage at the Rewindfestival in Ghent and the Electronic Body Music event in Diest. Will it be NEON JUDGEMENT jukebox time or may we expect a little surprise here and there? One of the covers from the upcoming album for instance?
We try to make a selection of our songs that work out well live.
A NEON JUDGEMENT gig is always a fun trip through nostalgia-land. And of course people wanna hear Chinese Black, Tomorrow In The Papers or Miss Brown. But I think it would be fun to make a setlist with lesser known, but yet great, NEON JUDGEMENT tracks such as Alaska Highway, Games Of love, Here She Comes, I'm Half, Baby's On Fire, Facing Pictures and yes why not Are You Real? Or would that annoy the audience you think?
We are THE NEON JUDGEMENT and our audience has an expectation of the track list when they come to our concert. When you have released such a quantity of albums as we have, it is hard to choose.Of course it would be interesting to play such an alternative set live. But it might also disappoint a few. So we do our best to reach everyone. By playing Voodoo Nipplefield, The Machine and Schizofrenic Freddy live during our Docuvision tour in 2010, I think we fulfilled some of those needs. We didn't perform these song live for many years.
Are there NEON JUDGEMENT tracks that you would have loved to play live, but for some reason didn't work?
No, not really that I can think about at this moment.
You have performed all around the world, probably at the most weirdest places. What was the weirdest of all and why?
I'm afraid we did so many concerts (in weird places) that this is hard to tell :-) Arnoz, the punk cafe in Leuven where we played our first live concerts was a weird place! And we had permission to perform loud AND weird music there!
Dirk, you are very busy with Neon Electronics as well. Can you give us a little update on the latest releases and plans that you have with that project?
Neon Electronics lives it's life. I have released the latest album, Keylogger, January 2012 and I've enjoyed collaborating with Radical G and Bodyspasm (Seb Steeno) for this album. We played shows in 2012 and we had a good time. I plan to release a digital compilation album after this summer. In the meantime I've released already 5 albums with the Neon Electronics project and it would be nice to release a summary now, a kind of 'best of' to put things in a row.It would be great if I could get a new collaboration scheduled with The Hacker for 2013. We are talking about it. After Better Way, Michel Amato and me are able to write a world hit record, sure thing! ;-)
What's on the Neon agenda the following weeks, months?
Biggest part of the plan contains out of studio work and having a good feeling with this. We look forward to the shows in Ghent and Diest, especially the last one because we share the stage with Front 242, what speaks to the imagination of many :-) I hope that we can play loud on both of the concerts.
So people, don't say we didn't warn you!!!!!!!!
Thank you for your answers Dirk and all the best with all your projects !
http://www.theneonjudgement.com/
Free promotional download : https://soundcloud.com/the-neon-judgement/neon-electronics-glimp
Jurgen VANVLASSELAER
21/03/2013
---