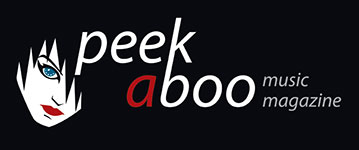 like this interview
---
SALTATIO MORTIS
We want to give people the hope needed to fight death!
15/01/2013, Filip VAN MUYLEM
photos: © Julie Haelemeersch
---
Honestly I have never seen Saltatio Mortis live (ok on you tube, but that's not the real vibe). But I'm a big fan of bands using bagpipes and I already had the honour to interview In Extremo. And now Trolls & legends is booking them for their event the 31th of march 2013 in Mons … Sounds like a nice party to me …
Your band name is quiet unusual: a deadly salto? Why this name?
Hello this is Alea of SALTATIO MORTIS. The meaning of Saltatio Mortis is: Death dance – it is Latin (in French: Danse macabre) and basically means that in the Middle Ages minstrels played songs in times of despair and death. These melodies gave hope to the people to fight death. Who dances does not die. Those dances were called: Saltatio Mortis.
Can I say that a band like In extreme influenced you? Or are there other bands playing in your head? What made you start to come altogether and make this kind of music?
I would say, if there is a band in our genre, that influenced us, it would be Subway to Sally. However, I was influenced by the rock and metal scene of the eighties and nineties.
We founded Saltatio Mortis in the beginning of 2000. We met on a medieval Christmas market and had a hell of a party.
I took a look at the album sleeve from 'Sturm auf paradies' and it reminded me of the French revolution, is that the story of the album?
The cover picture of the album is an adaption of the classic art of Delacroix. The album itself has nothing to do with the French Revolution, it deals with a different kind of revolution, which is not held with weapons – it is a revolution of sound and word.
I love the song 'le Corsaire', It has a good live version on your site, but why going for French? It's not easy to sing it properly for German people … What is this song about and how did you get to it?
We are always looking for great original tunes from the old times despite of country or language as long as they tell a good story and have a great melody. Le Corsaire tells the story of a really pitiful pirate and his last cruise.
You use bagpipes, just like In Extremo. Are they made especially for you or did you just buy them? Could it be an Irish bagpipe? As I know the sound of Irish bagpipes are much more melodic and warmer.
Our bagpipes were built by our Piper El Silbador. You can't just buy our pipes. They need to be really loud and have to be made to face every weather conditions. As you may know, we are the only band in the scene that performs on Wacken Open Air and many other open air festivals. Also we play all summer long on medieval festivals in Germany. In addition to our huge medieval pipes we play highland pipes, small pipes and the Irish Uilleann pipe.
'Daedalus' is one of my favorite songs, can you tell us a bit more about the lyrics?
The lyrics tell the story of Ikarus and Daedalus and the discussion among father and son about their escape from the Island where King Minos kept them prisoners, because Daedalus knew the secret of the labyrinth. Daedalus warned Ikarus not to fly to high towards the sun because this would melt the wax on his wings – but despite his father's words, Ikarus flew higher and higher towards the sun and pay with his life – the wax melted and he fell of the sky and crashed into the sea.
I noticed you very nice version of 'We will rock you'/ 'Lady in black' do you bring it often and how about the feedback/comments on it?
It's a fun Song for us. We play it occasionally on special evenings at the Mittelalterlich Phantasie Spectaculum or when we are having a party at our Met Taverne after the Show.
On 'Nichts bleibt mehr' we hear a more intimate version, it's very heartbreaking. It seems a very unexpected song coming from your hand? Tell us more about it?
Nichts bleibt mehr was a song that was never really meant to be on a Saltatio Mortis Album. I wrote it on an evening – an evening which began really bad. I felt very weak and sad – I did not see a way to go on with my work. I had some glasses of wine and suddenly I found the idea for this song. l took my guitar and started recording. That is how it happened. I still think it is one of the most powerful songs that we ever did.
'Eulenspiegel' is the most played song from you on you tube. It's great to see that it is coming out of the last album. Any idea why it's this song? What is your own top song and why?
Eulenspiegel is a great song, that's why the fans love it.
My own favorite song of the moment is not released yet. We will spend January, February and March in the studio to record our new album: Das schwarze Einmaleins. It will be released in August 2013. Then you will hear my favorite Song.
My German ain't that good enough, so what is the song 'Nach jahr und Tag' about?
This song is about a guy who fell in love with a woman that really turned his head. In his imagination she is the most beautiful, exceeding woman in the world and thought he could not survive a day without her. A year after she left him, he met her and recognized that she is just a normal woman.
Can you describe the German scene for non-German people: how big is it, what is so special about it? In Which way can you compare it to Belgium?
The German medieval rock scene is really big. They know the hell how to party and are really loyal to us.
To be honest, I cannot compare the Belgium scene with the German one due to the fact that up till now we did not have so many gigs in Belgium, which we really regret. But we are looking forward to get to know your people and party all night at the festival Troll & Légendes 2013.
Has somebody ever asked you to make music for a movie? If no any names of movies for whom you could have done the job and why?
No, I also think it is not that easy to do soundtrack for big pictures. I leave that job to composeres like Hans Zimmer and Danny Elfman. The knights of the round table by Monty Python may have been a movie sound track we could have done. Why: It's a blast!!! The opening song was done by many Writers as you may know..... but they all got kicked out of the production, that could had been our chance.
You have a great live reputation (and even some crowdsurfing), where was the nicest concert ever and why?
I could not say that there was a nicest concert ever. We had so many wonderful live gigs one as unique as the other. To pick one out would be unfair to the others.
However, our Anniversary Concert in the historical city hall of Wuppertal, was definitely outstanding, but then – it was meant to be outstanding after all it was our 10 Anniversary wonderful fans and great guest performer created an unforgettable atmosphere. You can get an Idea of it on our Live DVD Wild und Frei.
You will play at the Trolls & Legendes 2013 in Mons, Belgium, an event with a nice package deal. I think this is really something like your homebase, a dream? Any comment about this event? What would you do if you could anonymously walk around?
I'm really excited to be there. And no matter if anonymously or not, I will walk around and check out everything. I took a look at your website and there are so many things I just can't wait to see and explore it.
No matter what I will do that day, it will be wonderful.
Thank you very much for the Interview and see you at the Trolls and Legends.
It was indeed a great gig:
http://www.peek-a-boo-magazine.be/en/reviews/saltatio-mortis-daemonia-nymphe-folk-noir-asynje-trolls-et-legendes-30-3-2013-at-mons-belgium/
Filip VAN MUYLEM
15/01/2013
---