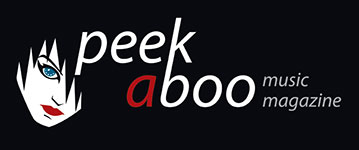 like this interview
---
DER KLINKE
You can create music that's inspired by someone else, or you can create something that inspires others. I think the last is very important.
09/12/2014, Wim GUILLEMYN
---
On Monday eve, 1st December, I headed toward Ostend for an interview with Der Klinke in their home studio on the occasion of their latest excellent release The Gathering of Hopes. I was curious and a bit nervous for interviewing them, but it turned out to be a very relaxed and smooth conversation.
What is the meaning behind the title? What interpretation can we find in it?
Chesko & Marco: The title of the album was actually already determined for some time, since the track The Gathering of Hopes was already created. In short it stands for children, being the symbol of our future. On the cover of the album you can therefore notice the children of all band members. This actually became the main thought behind the development of the album. In every album we try to work with one course of thoughts, so that eventually all tracks combined manifest in one story. The recording of this 'story', as well as the mastering of the tracks takes place in this very studio.
The artwork of this album is quite different compared to the one of The Doll. Less dark, while still containing the essence of the album's context.
Sam: We're very fortunate to have Heidi in our midst. She's a professional photographer, so we have full access to the photo studio she owns in Bredene. This way we actually have someone in the group who is capable of creating all the artwork. And more importantly, she has loads of talent and the right material to develop some very professional and breathtaking end results. Furthermore it's something she would like to do in future for other bands as well.
The songs of Der Klinke, how are they created?
Chesko: Mostly I have a general idea about a song, or something that I already made in rough lines. Afterwards the group works out the idea in the studio. Mostly the drums, than the bass and guitar are recorded first and meanwhile the keyboards are further refined. It's a whole process before a song is finished, because the songs continue to evolve during rehearsals and live shows. The regrettable thing in this scene is that very often pre-recorded music is implemented on the stage. Sometimes this happens out of necessity (being short on resources) or just because they feel the pressure of performing a perfect live show, without mistakes. Today, with smartphones, your performance is easily uploaded to any social medium, as well as your mistakes. Personally, we don't make a big deal of it. We use some backtracks of our own, but if they should somehow fail to play, it won't turn out into a disaster because almost everything is played live.
Sam: We put a high value on playing live, because it's particularly that part that makes it fun for us. Even with recording videos having fun is the priority.
You acquired a new keyboard player in your band?
Chesko: Yes, this way we can achieve more live, as stated before. "Lollirot" brings an extra dose of positive energy in the group and because of her we are also able to bring a stronger live performance. Beside that we also value the presence of our sound engineer Didier Moens at our shows. He manages the sound and makes sure that every show we sound spot on. Naturally this is a very important aspect, but not always that easy because of the complexity of our music. Fortunately Didier is very experienced in his profession.
You have already worked with the singer of The Bollock Brothers. Is there someone else you would like to work with as well?
(They give each other meaningful looks and start to laugh) At this moment we can't really tell a lot about this subject, but you can be assured that there is an exciting future ahead of us. We'll collaborate with someone with a high national status, of which people hopefully will be amazed of. But all details will be revealed in 2015.
Chesko: Echozone extended our contract with 6 years, so we can completely do our own thing. For us it's a sign of respect and trust. We're are really pleased with that and with fact that a complete team of our record label in Germany came over to our release concert to film everything professionally. On the subject of the collaboration with the singer of The Bollock Brothers, this happened because in the past I went on tour with them as keyboard player.

Now maybe something about the tracks on the album… We are here is a strong opener: crafty and direct.
Marco: The track is somewhat a statement.
Chesko: Particularly for the people who thought we would never make it. With this song we want to say: "Yeah! We're still here and this is who we are! And we're damn proud of it!"

The Doll is clearly a live favourite and on the album as well.
Hazy: Indeed, the track has evolved a lot in the meantime. It's been rerecorded and this way it makes a better part of the album.
Chesko: First of all The Doll begun as an instrumental track that, as a DJ, I played in setlists. People came to me and told me they thought the song rocked. After some time we started to record a video for it. We collected some old attributes, among them a doll, a pram and such things (mutual laughter).
Marco: Because of a misunderstanding the camera was still filming while we were talking amongst ourselves.
Chesko: And on that day the text of The Doll was created, as it was nonexistent before. So all very by chance actually. We've put the track on an EP, with some extended mixes, like back in the eighties.

Night Air is a cover of the eponymous song by Jamie Woon. I think it's a great achievement that it's not an exact copy of the song, but really molded into a Der Klinke track.
Marco: Yes, it has been our intention when Chesko told us the idea. We wanted to create a new version that somehow would give more value to the song and actually sounded just like us.
Chesko: We are also very proud to officially have received the permission of Jamie Woon after he heard our version.
Sam: We think the track has a lot of potential. It would, for example, fit perfectly in a show as Duyster on radio station Studio Brussel.

The Facts of Life has very strong lyrics I think.
Chesko: I like to keep most of the lyrics as universal as possible. This way a lot of people can identify with them. This text is just the same, it's about a soldier during the war. It was written last year, even before I knew there would be a hype around WO I. But nevertheless the lyrics are written so that there are multiple ways of interpreting them.

Follow me has a really fun, almost 'disco' bass in the intro.
Sam: Actually, I think that as a band we always had some funk influences. Something rather unique in the goth scene. It's like goth meets funk.

Somehow I think you partially transcend the goth scene.
Chesko: It's a fact that we have our roots in the 80's, but we have a very elaborate taste and that influences our music as well.
Marco: The dark touch remains in our music, but we think we are nevertheless more than that.
Sam: On the occasion of our release concert, I was asked the same question: "Won't it be too black, your performance?" But once they hear us, they are forced to review their opinion.
Marco: We're not that easily put into one category like some other bands, for example at Amphi-festival, the bands that I see and that have success, play a particular type of electro like Project Pitchfork, VNV Nation, etc… Beside that, there are also the things we like to call metalschlagers, like Umbra Et Imago, Unheilig and Lacrimosa. And we fit just right in between.
Sam: This actually makes it harder for us, but we choose to do our own thing and achieve status this way.
Chesko: You can create music that is inspired by someone else, or you can create something that inspires others. I think the latter is very important.
What are your favorite songs so far?
Chesko: The Doll and "We are Here
Sam: Phew, hard choice, I like all songs we made, but the title track still gives me goose bumps.
Heidi: Las Fabricas, I really like the aura in that track.
Marco: Last Moments
Hazy: We Are Here and In Flames
Finally, what do you hope to achieve with this album and this group?
Marco: That we can perform at some nice concerts and hopefully abroad too (agreeing nods from the others).
Chesko: Every member plays his/her own part in the group. We have people who like to work and develop the songs, people who love to perform, others who like to create the artwork. We are a team, we hope we can continue like this.
Then, the only thing left for me is to thank you for this interesting conversation.
Der Klinke will play Friday, 19th of December on BIM-fest in Antwerp.
Der Klinke is:
Chesko" Geert Vandekerkhof: vocals and keyboards
"Hazy" Chris De Neve: drums and guitar
Heidi Van Tiggelen: keyboards
"Lollirot" Sarah Parmentier: keyboards (absent during the interview)
Sam Claeys: bass and vocals
Marco Varotta: guitar
Wim GUILLEMYN
09/12/2014
---
Op maandagavond 1 december was ik op weg naar Oostende voor een interview met Der Klinke in hun homestudio en dit naar aanleiding van hun uitstekende nieuwste release The Gathering of Hopes. Tegelijkertijd was ik benieuwd, maar ook een beetje nerveus, om een interview te doen op hun terrein. Het bleek achteraf een ontspannen en vlot gesprek te worden met de band.
Wat is de betekenis van de titel? Wat moeten we erachter zoeken?
Chesko en Marco: die lag eigenlijk al een lange tijd vast. Het nummer The Gathering of Hopes bestond al een tijdje en staat eigenlijk voor het feit dat de kinderen de toekomst zijn. Het zijn ook de kinderen van alle bandleden die op de albumcover staan. Dat vormde eigenlijk de leidraad voor de verdere ontwikkeling van het album. We proberen altijd in ieder album een leidraad te steken zodat we met al de nummers samen een verhaal kunnen vertellen.
De opnames doen we hier in de studio, alsook de mastering.

Het artwork is heel verschillend tegenover dat van The Doll. Minder donker en het omvat mooi de inhoud van het album.
Sam: We hebben geluk met Heidi, want die heeft in Bredene een fotostudio (Studiografie Heidi). Zo hebben we iemand in de groep die in staat is om alles omtrent rond artwork te ontwikkelen. Bovendien heeft ze ook nog het materiaal om dit alles op een professionele manier uit te werken, wat ze trouwens graag in de toekomst ook voor andere bands zou doen.

Hoe ontstaan nummers bij Der Klinke?
Chesko: ik kom meestal met een basisidee of enkele grote lijnen en dan werken we daar met de groep in de studio voort aan. Meestal komen eerst de drums, daarna de bas en dan de gitaar. Ondertussen krijgen de keyboards vorm. Het is een heel proces vooraleer een nummer klaar is, want tijdens de repetities en onze concerten evolueert een nummer meestal nog. Het spijtige onderdeel van onze scène is dat er veel met vooraf opgenomen muziek op het podium gewerkt wordt. Soms uit noodzaak (beperkte middelen) of omdat ze er direct moeten staan en zo geen fouten wil maken. En door de huidige evolutie met de smartphones sta je meteen op de sociale media, inclusief je fouten. Wat in principe niet erg is. Wij gebruiken ook backtracks, maar die zijn eerder beperkt en het is geen ramp als die wegvallen omdat we vooral live spelen.
Sam: We willen eigenlijk bewust live spelen omdat we daar veel plezier uit halen. Ook bij het maken van videoclips primeert het plezier.
Jullie hebben een extra toetsenist in de band.
Chesko: De komst van "Lollirot", zorgt voor een extra dosis positieve energie binnen de groep en door haar zijn we ook live sterker geworden. Daarnaast vinden we ook onze geluidsman belangrijk. Didier Moens doet het geluid en zorgt er telkens voor dat we er live altijd staan, wat niet zo makkelijk is vanwege de complexiteit van onze muziek.

Jullie hebben al eens samengewerkt met de zanger van The Bollock Brothers. Met wie zou je nog willen samenwerken?
(Er wordt eens naar elkaar gekeken en gelachen) We kunnen daar nog niet veel over kwijt, maar er zitten mooie dingen/plannen aan te komen. We gaan samenwerken met iemand van hoog nationaal niveau waarvan de mensen hopelijk van op gaan kijken. Maar dat is voor 2015.
Chesko: Ons label Echozone heeft ons contract met 6 jaar verlengd waarbij we ons eigen ding kunnen doen. Toch een blijk van respect en vertrouwen. En daar zijn we blij mee, alsook het feit dat de platenfirma met een hele ploeg vanuit Duitsland gekomen is naar het releaseconcert en alles met professioneel materiaal heeft gefilmd.
De samenwerking met de zanger van The Bollock Brothers is er gekomen omdat ik in het verleden met hun mee op tournee ben geweest als keyboardspeler.

Misschien even over de nummers op het album… We are here is een goeie opener: snedig en direct.
Marco: Het nummer is een beetje een statement.
Chesko: Ja vooral voor de mensen die ons in het begin afschreven. Nu willen we zeggen: we zijn er nog steeds en dat hier zijn wij! En we zijn er fier op!

The Doll is duidelijk een live favoriet en staat hier ook op het album.
Hazy: Ja, het nummer is intussen geëvolueerd, heropgenomen en past zo beter in dit album.
Chesko: The Doll is begonnen als een instrumentaal nummer die ik meenam als dj en in de set stak. Toen kwamen er al mensen zeggen dat het een vet nummer was. Na een tijdje zijn we een clip begonnen te maken voor dat nummer. Hiervoor hadden we een aantal oude attributen bij elkaar genomen, waaronder een pop, een kinderwagen en zo (veel onderling gelach).
Marco: Door een misverstand liep de camera nog een stuk door terwijl we nog wat stonden na te praten.
Chesko: En van daaruit is de tekst over The Doll ontstaan, want we hadden er nog geen tekst bij. Heel toevallig eigenlijk. En we hebben dat nummer dan op een EP gezet met wat extended mixes, zoals men dat in de jaren 80 deed.

Night Air is een cover van het gelijknamige nummer van Jamie Woon. Ik vind het vooral knap dat jullie het niet gewoon naspelen maar herwerkt hebben tot een Der Klinke-nummer.
Marco: Ja,dat is wel de bedoeling geweest toen Chesko met het idee afkwam. We wilden het zo doen dat het een meerwaarde gaf en dat het klonk als iets van ons.
Chesko: We zijn ook fier dat we de officiële toestemming van Jamie Woon hebben gekregen, nadat hij onze versie had gehoord.
Sam: Het nummer heeft wel potentie, denken we, om bijv. in een programma als Duyster op Studio Brussel aan bod te komen. Het zou daar goed passen.

The Facts of Lif heeft ook een sterke tekst vind ik.
Chesko: Bij veel teksten probeer ik ze toch universeel te houden, zo kunnen veel mensen zich erin herkennen. Met deze tekst is dat ook zo. Het gaat over een soldaat tijdens de oorlog. De tekst is vorig jaar geschreven, nog voor ik wist dat men zo een hype omtrent WO I ging maken. Maar desalniettemin is de tekst zo geschreven dat het ook over iets anders kan gaan.

Follow Me heeft een leuke "disco"-bas in de intro.
Sam: Eigenlijk vind ik dat we als groep toch altijd wat funk invloeden hebben gehad. Wat toch uniek is in de gothic-scene. Een beetje gothic meets funk.

Ergens denk ik dat jullie voor een deel de gothic-scene overstijgen.
Chesko: Het is waar dat we onze roots in de jaren 80 hebben, maar we hebben een heel ruime smaak en dat hoor je ook een beetje in onze muziek.
Marco: Dat donker kantje zit er inderdaad in, maar we denken toch dat we meer zijn dan dat alleen.
Sam: Naar aanleiding van ons releaseconcert heb ik ook die vraag gekregen: "Gaat dat niet te zwart zijn daar op dat optreden?" Maar eenmaal ze ons hoorden stelden ze hun mening achteraf bij.
Marco: We zijn niet echt in een hokje te plaatsen zoals sommige andere groepen. Dat is een voor- en een nadeel. Als ik bijvoorbeeld op Amphi zie wat voor een succes electro zoals Project Pitchfork, VNV Nation heeft. Daarnaast zijn er ook die "metalschlagers" zoals wij dat noemen: Umbra Et Imago, Unheilig en Lacrimosa. En wij vallen daar wat tussen.
Sam: Dat maakt het wat moeilijker voor ons, maar we kiezen ervoor om ons eigen ding te doen en zo naam te maken. Het is ook wie we zijn. Het is geen rolletje dat we spelen.
Chesko: Je kan muziek maken die geïnspireerd is op iemand anders en je kan muziek maken die anderen inspireren. Dat laatste vind ik heel belangrijk.
Wat is jullie favoriete nummer tot nu toe?
Chesko: The Doll en We Are Here.
Sam: Moeilijk, ik hou van alle nummers die we hebben uitgebracht. Maar het titelnummer bezorgt mij toch nog telkens kippenvel.
Heidi: Las Fabricas, ik hou van de sfeer in dat nummer.
Marco: Last Moments
Hazy: We Are Here en In Flames.

Ten slotte: wat hoop je te bereiken met dit album en met deze groep?
Marco: Dat het deuren opent naar mooie optredens en hopelijk ook in het buitenland (instemmend geknik van de rest).
Chesko: Elk lid heeft zo zijn taak in de groep. We hebben mensen die graag aan de songs werken, mensen die graag optreden en dan mensen die het artwork uitwerken. We hopen dat zo verder te kunnen doen.

Dan rest mij enkel jullie nog te bedanken voor dit boeiend gesprek.
Der Klinke speelt op vrijdag 19 december op BIM-fest te Antwerpen.

Samenstelling Der Klinke:
"Chesko" Geert Vandekerkhof: zang en synthesizer
"Hazy" Chris De Neve: drum en gitaar
Heidi Van Tiggelen: synthesizer
"Lollirot" Sarah Parmentier: synthesizer (afwezig tijdens het interview)
Sam Claeys: bas en zang
Marco Varotta: gitaar
Wim GUILLEMYN
09/12/2014
---