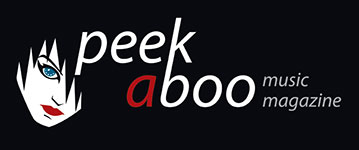 like this interview
---
ABSOLUTE BODY CONTROL
The new material fits perfect to the old one and we feel that in our live set where we are able to combine the old and the new ones.
03/06/2011, Didier BECU
photos: © Marquis(pi)X
---
Everybody has their heroes in life and I still claim that's only a good thing as heroes can be examples as well, all right only if you choose the right ones! But with a choice like Dirk Ivens there's nothing wrong with that.
I guess we lost count how many times I asked Dirk to do an interview but he's doing his job with the biggest commitment you can dream of, so here we are again with Dirk on the couch (kind of) and this time we choose Absolute Body Control.
Why? As not only they have a new EP out but they also will be on Shadowplay.
Hello Dirk, "Shattered Illusion" has become the first Absolute Body Control-album in twenty years time.
If you hear that record, you'd swear it's been made in 1984. How did you manage to get such a sound?
Because we made the same music in the 80's with the same ideas and of course with the use of some old synthesizers combined with the digital possibilities from today.
I think you don't have to dig that deep to find a reason: it is just the same persons, that's all!
It was clear though that you didn't want an actual sound from Absolute Body Control. Was that an instant decision?
We were more than pleased with the reworked versions from the old songs on WIND(RE)WIND, so we decided to go further into that direction.
The new material fits perfect to the old one and we feel that in our live set in where we're able to combine these songs with each other.
We ourselves prefer the pure synth sounds and with Absolute Body Control we make something like accessible synthpop.
Last year I made "Shattered Illusion" my album of the year as it was like I heard the ghost from Fad Gadget
For us it's more difficult to judge such things as we're quite busy with reworking the songs and the listener gets them served at once.
If you're talking about the feeling from the record then I'd say you're right. Lots of our favourite records have been made in the 80's and such things influence you as a musician even if I think we sound our own style.
I know you as a very dedicated musician, Dirk. Does this mean that you're day in day out busy with the technological aspects of the instruments?
Absolutely not. I just take it as it comes and everything depends from the inspiration of the moment. I write down some phrases I got from movies, documentaries, magazines, etc. Once they're out of their original context, they begin to lead a life on their own and at that point I keep working at that. Sometimes it's quite hard and there are times it goes like nothing.
Eric does the same as well, he also creates a lot of music, has tons of ideas and then we keep on listening what can be used and not.
Once a musician told me that the worst listeners are musicians themselves as they can't really enjoy music as they're focussing themselves to much at what's being played. What do you think from that?
Then I fear I'm an exception as I really can enjoy a record or gig without thinking how they done something. No that would be a real disaster for me as with such an attitude I won't be able to throw myself into a gig.
There will definitely be someone who thinks you're hiding in the past with the sort of music you're making....
Well, in that case there is a lot who are hiding themselves in that past, not? Everybody has their own style and way of acting. In fact I think it's quite an interesting question as I wonder how my music would sound like if I would focus myself onto the future.
Everybody's talking about minimal wave now, but all those bands just tell me they were minimal as they simply couldn't afford it to sound anything else but minimal!
The main reason was that back then synthesizers were far too expensive and you couldn't connect them with each other.
It is also the colour of sound because if you divide the tasks from a guitar, a rhythm guitar, bass and drum among four electronic instruments then you have a bald clinical sound and that's the main reason why you have a minimal sound.
It's also a genre that is known for its collectors and the high prices you have to pay for it. You're in the middle of the music biz, what do you think of that yourself?
That's typical for collectors (laughs). I think you find 'em in every genre but in the 80's lots of things has been released and many of them in limited editions, so today they're almost unfindable.
Everybody loves all his children, but if you had to choose between which ABC, The Klinik, Dive and Sonar, which kid should win the race?
I think I love them all four in the same way, even if it depends with which project I'm most busy with. No choosing is almost out of the question!
And soon you're with Absolute Body Control at Shadowplay. Why should people be in front of the stage when you're playing?
Because we still give ourselves 100% completely after all these years and because we appreciate the interaction of the audience a lot.
FAVOURITE MAN : Dalai Lhama
FAVOURITE WOMAN : Robyn
FAVOURITE MOVIE : Black Swan
FAVOURITE BOOK : Humo
FAVOURITE COLOUR : Red
FAVOURITE PLACE TO GO : Movie theatre
FAVOURITE CARTOONCHARACTER : Woody Woodpecker
Didier BECU
03/06/2011
---
Iedere mens heeft zo zijn helden en hoe ouder ik word, hoe meer aangenamer ik dit vind want helden kunnen een voorbeeld zijn.
Nu ja, het hangt ervan af wie die helden zijn natuurlijk maar in het geval van Dirk Ivens zitten we meer dan veilig.
Ondertussen ben ik al vergeten hoeveel keer ik Dirk gevraagd heb om een interview maar deze keer kropen we samen in de zetel (bij manier van spreken) om het te hebben over Absolute Body Control.
Waarom? Nou ja, er is niet alleen zoiets als een nieuwe EP maar de twee heren staan ook dit jaar op Shadowplay.
Dag Dirk,"Shattered Illusion" was de eerste Absolute Body Control-plaat in twintig jaar tijd. Als je die plaat hoort, zou je zweren dat die in 1984 of zo is gemaakt. Hoe komen jullie tot zo'n authentiek geluid?
Omdat wij zelf die muziek gemaakt hebben in de jaren tachtig met soortgelijke ideeën en natuurlijk door het gebruik van oude synthesizers gecombineerd met de digitale mogelijkheden van vandaag. Ik denk dat het komt omdat het gewoon dezelfde personen zijn, ver moet je het niet zoeken.
Het was overduidelijk dat je Absolute Body Control niet in een nieuw jasje wilde steken. Was die beslissing om deze plaat zo te laten klinken, er één die onmiddellijk genomen werd?
Zelf waren wij meer dan tevreden met de herwerkte versies van oude nummers op het WIND(RE)WIND album zodanig dat wij gewoon in die richting zijn verder gegaan. Het nieuwe materiaal sluit perfect aan met het oude en dat voelen we ook in onze liveset waneer we probleemloos onderling de nummers kunnen verplaatsen. Zelf opteren we voor de pure synthesizer klanken en met Absolute Body Control maken we ook goed in het oor liggende nummers, meer synthpop eigenlijk.
Bij Dark Entries heb ik jullie cd plaat van het jaar gemaakt omdat ik hier de geest hoor van Fad Gadget. Kan je daar in komen?
Voor ons is het iets moeilijker om te oordelen omdat we natuurlijk een lange tijd aan de nummers schaven en de luisteraar ze ineens te horen krijgt. Als je het hebt over de feeling bij de plaat dan kunnen wij daar volledig inkomen. In de tachtiger jaren zijn vele van onze lievelingsplaten uitgekomen en dat obserbeer je natuurlijk als muzikant al vind ik wel dat we uiteindelijk onze eigen stijl gevonden hebben.
Wat ik me trouwens steeds afvroeg. Ik ken jou als gedreven muzikant, betekent dat dan ook dat je dagelijks bezig bent met de technische aspecten van je instrumenten?
Totaal niet, ik laat het gewoon op mij afkomen en alles hangt af van de inspiratie en het moment. Ik noteer constant zinnen die ik opvang in films, documentaires, magazines enzv... , die zinnen beginnen dan eens ze uit hun oorspronkelijke context gehaald zijn een eigen leven te leiden en werk ik daar aan verder. Soms is dat zwoegen en soms gaat dat vanzelf. Bij Eric is dat net hetzelfde, die maakt ook veel muziek, heeft veel ideeën en daarna word het luisteren wat er bruikbaar is om verder aan te werken.
Ooit zei een muzikant mij dat de slechtste luisteraars muzikanten zijn omdat zij niet kunnen genieten van de muziek, maar zich enkel focussen op hoe iets wordt gespeeld. Wat vind je daarvan?
Dan ben ik een uitzondering vrees ik kan wel degelijk genieten van een plaat of concert zonder te denken van dit hebben ze zo gedaan en dat zit zo ineen, nee, dat zou voor mij een ramp zijn want dan is het echte genieten en ondergaan ook voorbij.
Er zullen wellicht mensen zijn die vinden dat jij je opsluit in het verleden met zo'n muziek te maken. Wat is dan jouw reactie hierop?
Dan sluiten er zich veel op he', ha, ha. Iedereen heeft gewoon zijn eigen stijl en manier van doen. Eigenlijk wel een interessante vraag want hoe zou mijn muziek vandaag dan wel klinken als ik mij louter op de toekomst richt.
Nu heeft iedereen zijn mond vol over minimal wave en zo, maar was het niet zo dat destijds door financiële reden die groepen nu eenmaal verplicht waren om minimaal te klinken?
De voornaamste reden was dat synthesizers zeer duur waren en men deze in het begin ook niet met elkaar kon koppelen. Het is ook de klankkleur want als men de taken van gitaar, ritmegitaar, bas en drum verdeelt onder vier electronische instrumenten dan heeft men een kaal klinisch geluid en dat is ook de voornaamste redenen waarom het zo minimaal klinkt.
Dat genre (en ook jouw platen) zitten in een markt waar men soms gigantische prijzen biedt voor zelfs een kassettje? Jij die de muziekwereld van binnen en buiten kent, wat vind je daar zelf van?
Verzamelaars he', ik denk dat je die in elke muzieksoort hebt en het is wel een feit dat in de jaren tachtig heel veel werd uitgebracht in kleine oplagen en daardoor nu ook moeilijk te vinden.
Moeilijke vraag. Jij hebt vier kindjes : ABC, The Klinik, Dive en Sonar.Welk kindje zie je het liefst van allemaal?
Voor mij zijn ze alle vier gelijk ook al hangt het af van periode s wanneer het met het ene project al drukker is dan het andere, nee kiezen is inderdaad moeilijk.
En binnenkort met ABC op Shadowplay. Waarom moeten we vooraan aan het podium staan?
Omdat we ons na al die jaren nog steeds voor 100% geven en we de interactie met het publiek ten zeerste waarderen :-)
Didier BECU
03/06/2011
---