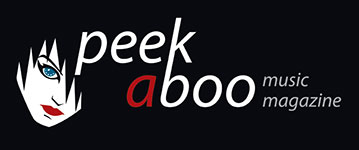 like this interview
---
A SPLIT-SECOND
As long as the public wants to see us, I consider it an honor to do live shows for them.
19/06/2011, Didier BECU
photos: © Marquis(pi)X
---
A Split-Second, for some people,are a small band from Belgium who where at the cradle of the New Beat-movement and historically speaking it's true, but more than that, they are one of the most important electronic bands Belgium has ever had. Soon at the Shadowplayfestival, but first interviewed by us.
TRANSLATION: DIDIER PIETERS
Marc, would you have believed people who told you A Split-Second was going to be ground breaking, when you first started the project?
I never really had time to think about that. I was still in college and A Split-Second was my first band. We started as a new wave band and played a mix of my own songs and covers from DEVO, The Cure … When I wanted to get more electronics involved, everything went very fast. I processed old influences into an electronic context, very instinctively. I didn't have an idea in which genre we would fit, but our first demo resulted in a record deal and an immediate breakthrough.
According to the history books everything surrounding A Spilt Second happened almost accidentally. Rumours say that some people in the initial band preferred to go for a rock sound and there were conflicts on this issue.
Strange story. I don't see how you would make music "accidentally", that you don't even like? Rock is only one of the many influences I just referred to, just like gothic, new wave and so on. The danger of falling into the trap of clichés is very big when you limit yourself to one style. If you really want to be creative, it's better to mix different styles and surpass clichés. Electronic instruments offer the broadest sound spectrum to do this, so it was evident which choice to make, but from the very beginning we also used guitars, because I liked rock and guitar bands like The Cure, Bauhaus... I also thought the mix with electronics to be interesting.
You're specific sound came to life in TOP Studios, Ghent. Thinking about TOP Studios, amongst many others, Allan Fawn comes to mind. Is it fair to say that there was a lot of talent around but artists were misunderstood?
Not really, I think. Allen Fawn did very well for himself. He was able to build around 5 houses already, thanks to his involvement with K3 and also The Dinky Toys and Skyblasters were rather successful. OK, we were ignored by the national press, but not by the public. The whole electronic scene was ignored by the Belgian Press. Ask people from The Klinik for instance. They will surely confirm this, but I'm not really complaining. We made it big abroad!
There was the story of the song becoming a hit because it was played to slow … Myth becoming truth?
It was all very surprising. "Flesh" was a big hit in discotheques, practically immediately after its release. I have no idea who started playing it at 33 RPM, but very soon DJ's across the borders did the same.
"Flesh" is also known as the beginning of new beat. I suppose such things generate friends and foes?
It wasn't a big problem for me. In ,for instance, Spain and the US "Rigor Mortis" became a big hit. We weren't a one hit wonder there and we were frequently asked to play live sets. In Belgium it was a bigger problem. We were only offered playbacks in discos. We also had to cut ourselves loose from the new beat genre. It soon turned out that most of the "bands" were actually the same 4 or 5 people that sent out some costumed clowns to playback their songs. Being musicians, that wasn't really our scene and because of it we didn't perform live in Belgium for over ten years
What's your opinion of new beat now?
As in any genre some very good songs were made, and also a lot of bad ones. The principal reason for me not being a huge fan, are the meaningless lyrics. Before the new beat era I frequented places like the Avant-Garde and the Fash. They played Virgin Prunes and Fad Gadget there: dance music WITH brains!
Didnt "Flesh" and the whole new beat thing turn out to be polluted gifts? Wasn't A Split-Second much, much more than that?
Like I said before, only in Belgium. In foreign countries there was no problem, but thanks to all this we are really looking forward to play live for our Belgian fans, who were left in the cold by concert organizers for much to long.
You were on Antler, a sublime label, don't you agree?
I guess the most important thing was that we got carte blanche from Antler. No one interfered with our music or sleeve design. I doubt if there were a lot of record companies granting that much freedom to beginning bands at the time. They signed us immediately after hearing our very first demo. It's kind of funny, they wanted to put "Flesh" on our first mini-album, just to fill it up actually. They thought the song to be completely outdated. Something that would have been ok four years earlier!
What about attention abroad?
"On Command" was picked up by an EBM-audience after appearing on a German compilation. "Rigor Mortis" and "Colonial Discharge" became big hits in Spain and Scandinavia. Wax Trax released an album in America with songs from our debut album and "Ballistic Statues". The attention we got due to these releases and hits, permitted us to go on tour in all these countries. It also permitted us to be full-time musicians, the most important bonus for us.
You are children of the eighties, the decade of decades?
In my opinion it's surely the decade with the most interesting alternative scene. Next to the ones I mentioned earlier, there were countless other interesting bands: Yello, Siouxsie and the Banshees, Shriekback, Japan and so on. It was also the decade of the most unique Belgian band ever: TC Matic.
What's your view on the current eighties revival?
Nostalgia is cute of course, but I think it's more important that a young audience detects the better bands of that era and the best music of that time lives on and inspires young people.
You're back on stage now. Why this urge?
It gives us a kick to thrill an audience with our live songs. Our live impact is totally different. We often play for people that have never seen us before and their reactions are really fantastic. It still amazes me that for instance, I meet Italians that especially came to Germany for our concerts. As long as the public wants to see us, I consider it an honor to do live shows for them.
You've probably been asked this a million times … but don't you regret being Belgian? Did you never think: what if … in another world, in another country …
No, not really. Belgium is in many ways an interesting country for composers and songwriters. It's small and as a consequence there is a big openness towards other cultures and influences. Americans and French for instance, are often more stuck in their own culture and language. A lot of Belgian electronic bands had an international impact in the eighties and "Made in Belgium" was considered a brand, assuring high quality.
Are you thinking about recording new material in the near future?
Yes we are. The most important thing is that we want the new material to be at least as good as the older songs. We are not going to release new stuff, just to stay busy.
Also stylistically, it will have to stay near to our older material. With "Megabite" we went for a change of style (like Ministry for instance) that appealed to a very young public, but left our older fans in awe.
What's your best album ever?
Impossible to say! I can fill half a page with all my favorite bands and composers. It won't be an album by a reggae band or jazz ensemble, that much I can say.
With whom would you like to be stuck in an elevator for 8 hours and what would you do?
With a beautiful, intelligent woman. What would happen also depends on her of course!
Didier BECU
19/06/2011
---
Nog een paar weken (of een beetje meer) en Shadowplay staat voor de deur. Wie ook voor de deuren van de Kortrijkse Expo zal staan, is A Split-Second. Door sommige (onwetenden) beschouwd als een ééndagsvlieg uit de new beat periode, maar wie zijn vaderlandse geschiedenis een beetje beheert, weet ook dat zij één van de vaandeldragers uit de Belgische electro geschiedenis zijn en daarom een interview met deze legende!
Dag Marc, moest men jou ooit verteld hebben dat A Split-Second baanbrekend zou zijn, zou je het zelf geloofd hebben?
Ik heb eigenlijk nooit de tijd gehad om daaraan te denken. A Split-Second was mijn eerste schoolbandje, en we begonnen als new wave groep met naast mijn eerste eigen nummers covers van Devo, The Cure enzo. Toen ik meer elektronisch wou beginnen werken, is alles heel snel gegaan. Ik was nog volop bezig met al mijn oude invloeden te verwerken in een elektronische context, en alles gebeurde heel instinctief, Ik had dus niet echt een idee van één genre waar we in moesten passen, maar op basis van de eerste demo kregen we al een platencontract en kwam er onmiddellijk een doorbraak.
Volgens de geschiedenisboekjes verliep alles van A Split-Second per ongeluk, want er was binnenin de groep het ongenoegen dat jullie bij aanvang meer een rockgeluid wilden.
Bizar verhaal, en het slaat ook nergens op. Ik zie niet goed in hoe je "per ongeluk" muziek zou maken waar je zelf niet achter staat. Rock is maar één van de vele invloeden waarnaar ik daarnet verwees, net als gothic, new wave en vele anderen. Maar als je jezelf vastpint op één genre, verzandt je snel in clichés. Creatief is het veel interessanter om stijlen te combineren en clichés op hun kop zetten. Elektronische instrumenten geven het breedste klankenspectrum om dat te doen, dus was de keuze daarvoor vanzelfsprekend. Maar van bij het begin hebben we ook gitaren gebruikt, want naast rock was ik ook fan van gitaarbands als The Cure, Bauhaus e.d., en de combinatie met elektronica leek me interessant.
De geboorte van jullie geluid kwam tot stand in de TOP Studios van Gent. Ik herinner mij artiesten zoiets als Allan Fawn. Mag ik ook zeggen : het krioelde er van het talent, maar ze werden één voor één slecht begrepen?
Dat valt nog wel mee, denk ik. Allan Fawn heeft ondertussen al een huis of 5 gezet met zijn inkomsten van K3, en de Dinky Toys en de Skyblasters hebben lokaal niet slecht geboerd. Wij zijn hier nationaal inderdaad wel genegeerd, niet zozeer door het publiek, maar wel door de media. Maar dat gold voor elektronische groepen in het algemeen, vraag maar aan The Klinik en om het even wie. Anderzijds waren wij wel de enige Belgische groepen die het in het buitenland op zo'n grote schaal waarmaakten, dus mij hoor je niet klagen.
En dan was er plots die geschiedenis van die plaat die een hit werd doordat hij op verkeerde toeren werd gedraaid. De mythe die waarheid werd?
Op z'n minst gezegd verrassend. "Flesh" sloeg onmiddellijk aan bij een breed publiek in discotheken. Dit gebeurde onmiddellijk na de release, en ik heb geen idee wie er nu eigenlijk begonnen is met de plaat op 33 RPM te draaien, maar binnen de kortste keren gebeurde hetzelfde over de grenzen.
"Flesh" staat ook wel bekend als het begin van de new beat, ik veronderstel dat dit jou vrienden en vijanden heeft opgeleverd, niet?
Veel last heb ik er niet van gehad. In Spanje en de VS bijvoorbeeld werd "Rigor Mortis" een grote hit, dus daar werden we niet op één nummer vastgepind. In België was het wel een probleem, omdat we bijna alleen nog aanbiedingen kregen om playbacks te doen in discotheken. We moesten ons ook van het genre new beat distantiëren, omdat al gauw bleek dat de meeste "groepen" eigenlijk dezelfde vier of vijf mensen waren die dan een stel modieus gecoiffeerde paljassen de baan op stuurden om die nummers te gaan playbacken. Dat was niet echt de scene waar wij in thuis hoorden, maar daardoor hebben we wel 10 jaar lang niet meer in België opgetreden.
Wat vind jezelf nu van de new beat?
Zoals in elk genre zijn er enkele goeie nummers verschenen, en ook veel slechte. De voornaamste reden waarom ik er niet zo veel mee heb, is dat de teksten in het genre verwaarloosbaar waren. Voor die periode ging ik uit in discotheken zoals de Avant-Garde en de Fash, waar dingen als Fad Gadget en de Virgin Prunes gedraaid werden. Om maar te zeggen dat dansbare muziek niet noodzakelijk leeghoofdig hoeft te zijn.
Is het ook geen vergiftigd geschenk geweest, want eigenlijk was A Split-Second veel meer dan dat.
Zoals gezegd was het alleen in België een vergiftigd geschenk. In het buitenland hebben we daar geen last van gehad. Het is wel één van de redenen waarom we met plezier nog eens voor ons echte publiek in België live willen spelen, nadat die mensen zo lang door promotoren in de kou gelaten zijn.
Jullie zaten op Antler, eigenlijk wel een subliem label, niet?
Het voornaamste is dat we van Antler volledig carte blanche kregen, en dat niemand zich met onze muziek of hoesontwerpen bemoeide. Ik weet niet of er toen veel firma's waren die een beginnende groep zo 'n vrijheid lieten. Ze hebben ons ook onmiddellijk getekend op basis van onze allereerste demo. Het grappige is wel, dat ze bij de eerste mini-lp "Flesh" als "vulling" op de plaat wilden zetten, maar eigenlijk vonden ze dat dat nummer al "4 jaar verouderd" was.
Hoe zat het eigenlijk met de interesse in het buitenland?
Door het verschijnen van "On Command" op een Duitse verzamelaar werden we vrij snel door het EBM-publiek opgepikt. "Rigor Mortis" en "Colonial Discharge" werden grote hits in Spanje, en Scandinavië ging ook al vroeg voor de bijl.
In Amerika bracht Wax Trax een album uit dat samengesteld was uit nummers van onze debuutplaat en het eerste album "Ballistic Statues". Dankzij die belangstelling konden we ook uitgebreid gaan toeren in al die landen, zodat we fulltime met muziek konden bezig zijn, en dat was wel de voornaamste bonus.
Jullie zijn kinderen van de 80's, het decennium der decennia?
In elk geval hét decennium met de meest interessante alternatieve scene volgens mij. Naast de groepen die ik daarnet al vermeldde, zijn er nog talloze anderen, zoals Yello, Siouxsie and the Banshees, Shriekback, Japan en ga zo maar door. Ook het decennium van de meest unieke Belgische groep aller tijden: TC Matic.
Wat vind je van die huidige 80's revival?
De nostalgie is wel cute, maar nog belangrijker is dat een jong publiek de goeie bands uit die tijd ontdekt heeft, en dat de beste muziek uit dat tijdperk voortleeft en nieuwe dingen inspireert.
Jullie staan nu weer terug op een podium, vanwaar die drang?
Het is gewoon een kick om die nummers live op een publiek los te laten, en de impact is nog heel anders dan op cd. We spelen ook vaak voor een publiek dat ons nog nooit gezien heeft, en de respons is enorm. Ik sta nog steeds versteld als ik bijvoorbeeld in Duitsland Italianen tegenkom die speciaal voor ons concert zijn overgekomen. Zolang het publiek ons wil zien, vind ik het een eer om live te mogen spelen..
We hebben het al zo vaak gevraagd, maar nooit gedacht dat het ergens jammer is dat jullie Belgen zijn.... Ik bedoel : in another world, in another country....
Och, nee. België is in vele opzichten heel interessant voor componisten en tekstschrijvers. Omdat het hier zo klein is, staan we open voor zo veel invloeden en culturen, terwijl de VS of Frankrijk bijvoorbeeld toch heel erg beperkt blijven tot hun eigen cultuur. Veel Belgische elektronische groepen hebben in de 80's internationaal een stempel gedrukt, zodat "Made in Belgium" in het genre eerder een keurmerk werd dan een stigma.
Is er ooit al sprake geweest van nieuw materiaal dat jullie in de toekomst zouden opnemen?
Daar is sprake van. De belangrijkste vereiste is, dat het uitgebrachte materiaal minstens zo goed moet zijn als het voorgaande. We gaan niet zomaar iets uitbrengen om bezig te blijven.
Ook stilistisch zal het bij het vroege werk moeten aansluiten. We hebben met "Megabite", het laatste album, een stijlwending genomen zoals Ministry dat al 2 keer heeft gedaan, en ik moest constateren dat een heel jong publiek razend enthousiast reageerde, terwijl de klassieke fans van A Split-Second met verbijstering en soms zelfs afschuw reageerden.
We zullen dus onder de groepsnaam trouw blijven aan het genre waarmee we bekend zijn geworden. We zijn ondertussen ook al met labels in onderhandeling.
Wat is jouw favoriete plaat aller tijden?
Dat is echt onmogelijk te zeggen. Alleen al met mijn favoriete bands en componisten, kan ik hier een halve bladzijde vullen. Het enige dat er zeker niet bij zal zitten zijn reggae, schlagers en jazz.
Met wie zou je het niet erg vinden om 8 uur opgesloten in een lift te zitten en wat zou je doen?
Liefst met een mooie, intelligente vrouw, en de rest hangt ook van haar af.
Didier BECU
19/06/2011
---