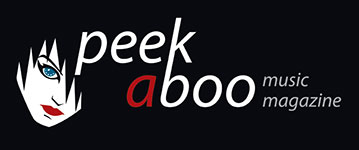 like this interview
---
CHAMELEONS VOX
MARK BURGESS

We had more in common with The Fall than we ever did with the likes of U2, The Bunnymen, or the Psychedelic Furs.
23/06/2011, Didier BECU
---
The Chameleons are a band that will never go away. In a perfect world they should be perhaps what White Lies are now but in the case of Mark Burgess, he once sang that a working class hero meant nothing to him so it will be a cult hero then.
Recently, not only is Mark once again on tour with ChameleonsVox but Blue Apple has also re-released the first albums by The Chameleons. I talked with Mark, not a working class hero, perhaps not a cult hero, but my hero...
If I say The Chameleons, I always link you with The Sound, not musically, but I often think: Well, they could have been as huge as let's say U2. What do you think?
I think everything happens for a reason. Had that happened to us a lot of great things that I've experienced wouldn't have happened, so I'm okay with the way things went. I've always been on a personal journey, rather that a collective one, even when I was in the band. That kind of fame would have hindered me other than helped me. I'd hate to be one of those people that can't walk down the street in public or go out anywhere in public without causing a fuss or having folk staring at you everywhere you go. I'd really hate that and I've always been able to do exactly what I wanted, when I wanted and go wherever I like, and never really needed for anything. So you know, I don't care that we didn't play stadiums and made a quadzillion dollars. I get enough satisfaction from the people that DO appreciate the music, I don't give a fuck about all the ones that didn't or don't.
In fact, you are huge cultheroes. Is that satisfying?
Yeah I'd say more than satisfying to be honest. Every time I get invited to a club or something, no mater where I am in the world, I always hear one or two of our records being played, and the people I do meet that come up and say hello are really cool and some of them have gone on to do great things in music on their own. I stopped listening to the radio a long time ago to be honest. I hated most of the music being played on daytime radio in England especially, if I did hear our records in the middle of all that dross, I think I'd be embarrassed or insulted. I'd think we'd actually done something wrong.
The Chameleons were also the bands with the lyrics! So simple, it wasn't poetry but more like a fist that goes right thru the mind. Do you think your lyrics were dark?
I think they have shades of light and dark and all the shades of grey in between. They reflect life and the experience of living, so they're going to incorporate all of the spacial and dimensional elements that life has to offer..
The Chameleons were from Manchester. The Mancunian scene seems over romanticised. Is that so or is it all made up by journalists writing books?
No Manchester music has been a vital force and it is romantic, but at the same time hard, dark and humorous, and that's still the case. I think it's one of the most potent breeding grounds for music in the world and it's reached every corner. With the passing of Joy Division, New Order, Chameleons, Smiths, Stone Roses, the city might not have the focal point it once had, but it's legacy is huge and far reaching and I think it always will be, just like Liverpool, Seattle, New York etc.
Your third album "Strange Times" was released on Geffen but it also had a different sound, an even darker one. How do you see that period, Mark?
Well the sound changed compared to other records because we were working with Dave Allen, who'd produced The Cure, the first accomplished producer we'd had since Lillywhite, and he brought a lot to the project. As a period it was significant because I was at a very definite crossroads, a kind of awakening that heralded one of the most profound periods of my life. I personally regard that album as my best lyrical work for the band aside from the Tony Fletcher tracks, which came next and didn't get released for many years.
I know it sounds strange, but if you could ever do it over, would you do it the same way?
I don't know. You can't go back and re-do things so the question is redundant, but I have no regrets whatsoever. I'm having a really great life and I wouldn't swap if for anyone else's. There's no one else I'd rather be, than me. Oh wait a minute, the haircuts, I'd definitely change the haircuts.
What's your favourite Chameleons-album, Mark?
Script of the Bridge because it was our first album and for that alone it was exciting. We'd had a long time to prepare the songs and ideas were cascading all around us. We were cocky, confident, even arrogant, which is normal for a band in their early 20's. We were having such a great time together, for the most part, and everyone who was in on the beginning was still involved. Everything was fresh and new.
After The Chameleons came The Sun & The Moon, one of the most underrated bands ever. How come?
Well the record wasn't that well produced to be honest and it was coming in the wake of The Chameleons, one of the best guitar bands ever to come out of Manchester, so I think we suffered from the comparisons. These days I feel a lot better about the band than I did back then. I felt we should have stretched ourselves more and gone on to do something a little different. The band's reluctance to do that was what brought it to an end, but these days I'm really enjoying playing that stuff again..
You also covered a song by The Fall, I am a big fan of The Fall. Somewhere The Chameleons are punk for me as well.
We always were and it in terms of attitude I still am. That was what a lot of the record labels, like CBS or Geffen, couldn't understand. We had more in common with The Fall than we ever did with the likes of U2, The Bunnymen, or the Psychedelic Furs.
If someone tells you that you were the best band ever, what do you think then?
I'd laugh.
The Chameleons didn't release that many albums but if you add all the extra releases (the live ones, the sessions) you end up with a very huge pile. What were you thinking yourself if every 3 months there was another live album?
Well live albums I'd have no problems with, because every gig we did had a different quality about it. You're capturing the band in that moment. I would have loved people to be able to buy a live recording of the gig they'd just seen, as they left the venue, but of course that's impossible. I think live albums are really pure, which is why I don't have tantrums and jump up and down every time someone points out a bootleg to me.. When Dave and Reg and Imaginary Records started releasing all the demos and stuff, I was like, "oh fuck, that sounds shit." They weren't ever supposed to be heard by anyone other than us, but then when the cheques arrived I smiled and banked the royalties just like everyone else, cause I realised people wanted this stuff. The fascination with the band was huge amongst the underground and they appreciated it most of it, so I just accepted it in the end.
After the "first career" from the Chameleons you went solo, with all respect, Mark, it was just like with Adrian Borland. At first these albums dissapointed me but it was only at a later age that I start digging them. Isn't it difficult being singer from such a legendary band with your own sound, to convince your fans with new music?
Well you know everyone is different. Not everyone is gong to go for the work I do alone or with others. A great many came to Chameleons because of the sound of the band, the guitars. I just do what I do and people can take it or leave it and if others want to give me the opportunity to make a record, I'll carry on just doing what I do. A lot of people really love some of the solo stuff I've done, others don't. Fair enough. I told Adrian once that I didn't really like the Sound that much, because the sound of the band put me off, it got in the way of the songs. It wasn't until I'd heard him play them on his own that I got it. He told me he felt exactly the same way about Chameleons.
Talking about Adrian Borland. During the release of "The Amsterdam tapes" you performed some sound songs. Was Adrian a friend of yours and were there never plans to release these songs on cd, as they're fabulous...
Well I think some of those songs were released by Adrian in one form or another, just not those particular recordings of them. Yeah Adrian was a friend. He'd invited me to work on his last White Rose Transmission album and I was going to tour with him that summer. I was waiting in Germany for him to begin rehearsals when I got the phone call that he'd committed suicide.
I don't know if you follow the current music scene but these days well known bands like Interpol or white Lies are ripping off things what you guys did in the 80's. How does that make you feel?
II don't give a fuck. Everybody does it, they're welcome to it. In fact I'm flattered.
The Chameleons are one of those bands who marked the 80's. But we both know that 99% of the people relate the 80's with crap like Robert Palmer or Glen Medeiros. So what did the 80's mean to you?
Well I was having a really great time but pop music in the 80's was absolutely shite. I mean if it hadn't have been for John Peel, I would have gone completely insane and would have just gone around smashing radios with a sledge hammer or something. A few bands were around to save the day and the sanity. Chameleons were just one of them.
What kind of music are you listening to, Mark?
All kinds but I'm still very into bands that can write great songs. Current favourites of mine are Editors and there's a band have been going for quite some time that I really love called Archive.
When I hear The Chameleons I almost have tears in my eyes, so I guess I cry a lot. I know it's a difficult matter, but do you think that music is the most important thing in life?
No. But like good food, music makes life worth living.
What's your favourite record of all time and why?
That's impossible for me to answer. Music has so many different flavours and it depends on my mood, but if I had to choose one album, it'd be the very first Beatles album, the Hamburg set they used to play on the Reeperbahn.
Who wouldn't you mind being alone with in an elevator for 8 hours and what would you do?
Kate Bush. I'd have lots of deep and not so deep conversations, and lots and lots of sex.
What are your future plans?
To have as a good a time as I can in the time I have left and bike across America and after that , the world.
Thank you so much for this Mark!
You're very welcome.
Didier BECU
23/06/2011
---