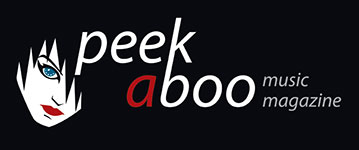 like this interview
---
PETER HOOK & THE LIGHT
We're doing our best to keep the memory of Joy Division burning brightly for years to come!
30/06/2011, Dennis OHRT
---
Introducing Peter Hook feels a bit like having to explain what a bass guitar is... Over the years he has scored so many hits and written tons of important tunes with Joy Division and New Order, it is like reading the A-Z guide of popular music. After leaving New Order, Peter is currently touring with his new band The Light and performaning the Joy Division debut album 'Unknown Pleasures'. On July 24th Peter Hook & The Light will play at the Shadowplay Festival in Kortrijk and he kindly agreed to answer a few questions...
Peter, you are a really busy man these days, playing lots of concerts and finding the time to record, what have been your personal highlights so far in 2011?
Well we've just returned from touring Brazil which was absolutely fantastic, wild, great crowds. I had a lot of bad memories from playing there with New Order just before we split up (they were the last gigs we ever did) so it was nice to dispel those memories and replace them with new ones with the light.
You released an EP "1102 / 2011" of Joy Division songs with your new band The Light, was it obvious from the beginning, which songs you'd chose and can you tell us a bit more about the, so far, unreleased song 'Pictures In My Mind'?
It was found on a stolen rehearsal tape and sent back to me by an American member of, what we call, the Joy Division Bootleg Society. I swear I had never heard it before which has made me wonder how many more there are out there? Ian always had a thing that you should finish off every track you did, so I just finished it off for Ian really.
How have the reactions been so far?
On the whole very good but it depends on who you ask. I didn't do it for reactions really. I wanted to show how good Rowetta is and how how great her performances of these songs are.
You mentioned already in other interviews that you want to record new material with The Light, have you already recorded some demos of new songs?
Not yet. The band have some ideas but I am reluctant because you dont sell records and it's very hard to recoup the expense of recording.
In the 1990's when New Order were on hiatus, you formed Monaco with David Potts, lately there was talk about possibly re-issuing both albums in the future, any news on that and can we hope for some unreleased Monaco material?
Yes. It's yet another thing on my to-do list, Pottsy is now in The Light as he is standing in for our guitarist whose about to have a baby. It's a small world really.
What always seemed a bit strange to me, why fan favourites like 'Age of Consent', 'Dreams Never End' or 'Sunrise' never made New Order's setlist again after the late 1980's?
Because Barney wouldn't play them!
Have you ever thought about what New Order would have turned into, if you'd been selected as vocalist in 1980?
The mind boggles. What a good question.
Last year, you released a book on the legendary Hacienda, how's work coming along on your proposed Joy Division biography?
I'm presently about half way through the writing. it should be coming out in the autumn of next year (2012).
You have played concerts almost everywhere, is there still any city / country you'd love to play that to this day you haven't?
Beirut!

Your first non-UK Joy Division concert way back in 1979 took place in Brussels, was there a special atmosphere [no pun intended] around that trip?
Yes many of us had never been abroad when we played that gig. It was extraordinarily exciting. Those were great days really for all of us!

On 24th July 2011, you'll play the Shadowplay Festival - any expectations about the gig and what can the audience expect / hope for?
Well we've been very well received wherever we've gone and people seem to be really enjoying what we do as The Light. We re-interpret some of the tracks but with the "Unknown Pleasures" album I've tried to stay as faithful to the album as possible. It's an honour to be doing it and I have to say having been nervous initially. I'm now really enjoying it, in fact I feel guilty about how much I am enjoying it. As The Light ,we're doing our best to keep the memory of Joy Division burning brightly for years to come!
Peter, thanks so much for taking the time to answer our questions, last word belongs to you, any message for our readers?
They should buy records and buy books or otherwise there will be none in the future.
Dennis OHRT
30/06/2011
---