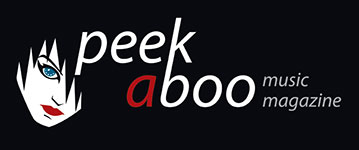 like this interview
---
MONOLITH
It's a very powerful thing to get electronic sounds through your brain.
24/06/2011, Didier BECU
photos: © Marquis(pi)X
---
One of the great Belgian acts on this years Shadowplay Festival is Monolith. We had a short chat with Eric Van Wonterghem about Monolith, his great industrial project.
Well hello Eric. Most readers know you as the buddy of Dirk Ivens who is part of Absolute Body Control and Sonar, but you're also the man behind your own project Monolith. Can you describe the music?
Well its weird industrial music, I combinate tribal elements, ambient atmospheres with distorted rhytms, but still work in a structural concept to create some feeling or fantasy in the mind of the listeners in each track rather then a endless beat, noise or soundscape.
Sometimes you get the feeling that Monolith is like the brain of Eric, where all different genres from the electronic area are thrown together?
There is much more tolerance when I create music for monolith than on other projects, but that makes it again interesting for myself. Sometimes it creates confusion for the listeners but I think we should to be able to listen to a complete album from a band with variation like you have in a good movie, things should happen and not repeat the first scene over and over.
When I was driving home from work I asked myself, why I was so in love with electronic sounds. Now at home I ask this question to Eric Van Wonterghem?
It's a very powerful thing to get electronic sounds through your brain, it can bring you energy excitement or peace in the mind because of the endless sound possibilities , at least in my brain :)
Everything started 14 years ago with your debut "Compressed form". If you regard this album now, how do you rank it? A classic or would it be different if you recorded it now?
It's the most different one compared with the other monolith albums I did later, also if I think about now how it was created. I used hundreds of small loops mostly less then a second long and made a 1 hour soundscape from them and deceided later to put rhythms on and made some edits. I work differently now and I dont think I could or would want to recreate that album now. Its a creation from that time, I´m happy I did this, for myself its a classic.
I interviewed Dirk Ivens some weeks ago and he told he me that it was one of his dreams to play at an event like Ten Days Of Techno, do you share such dreams?
I understand his point, some techno music comes very close to industrial music so it should be possible to play there and get the crowd crazy:) , maybe its time to connect a 909 again …
As you're involved in so many musical projects, is it still possible to keep them separate?
Totally! the way of working is very different for every project and I have a switch in the mind to get the correct presets right away :)
You have a new CD out soon, can you tell us something about it?
1 september 2011 is the official release date of the new monolith album " The Inner Core", 12 new tracks plus remixes from some fav bands from myself, I think it became a really interesting album. The release show happens on 26th August on the Schlagstrom Festival in Berlin.. a perfect time to make a city trip there :) all are invited..
Sometimes people say that everyone can make electronic music. What do you think?
Yes ofcourse, even Kraftwerk say this.. just push some buttons and it all goes automatically..he! he!, but its a little more difficult to make the music you have in mind with a computer, than the music the computer lets you make from the presets it prepared for you.
Personally I consider myself as an anarchist, Eric, but regarding the fact that software created tons of "artists", I can't escape the feeling that I'm bombarded by crap as well.
Yep indeed its sad :)
My two favourite questions…
What's your favourite record of all time and why.
My favourite record is a black one with a A and B side, ok I think you want a other answer, hmm Clock dva´s Burried Dreams is still my favourite record I guess, full of energy , also the atmosphere in it. What they made back then was very inspiring for me.
Who wouldn't you mind being alone with in an elevator for 8 hours and what would you do?
If its a big elevator I would like a bed in it instead of a person and finally sleep 8 hours without being disturbed.
A special message to our readers could be…
Keep reading Peek-A-Boo :)
Didier BECU
24/06/2011
---