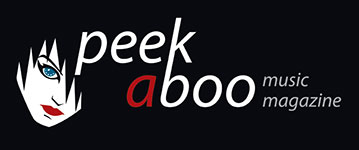 like this interview
---
DEADCIBEL
You simply can describe it this way: [de:ad:cibel] signifies loudly mixed and aggressive music!
15/09/2011, Jurgen VANVLASSELAER
---
One of the most interesting dark electro bands of the moment is German duo [de:ad:cibel].After an already sold out self-released CDR and a fantastic debut album they are in full preparation for their next release. We had a little chat with the über friendly duo.
Gentlemen, can you introduce yourselves to us?
Daniel: [de:ad:cibel] is a duo consisting of Armin and me. We became acquainted while in the production phase of the Skorbut album Firewall. We pretty much got on very well from the beginning, so Armin joined the band Skorbut without further ado. Together we recorded the Phantom Pain E.P which was quite a club hit and started working on new material. But judging by the fans' reaction we noticed that the new songs were too different compared to the previous Skorbut sound. So we figured out that we needed an unstressed band with the Armin/Daniel set-up and so [de:ad:cibel] was founded about one and a half years ago.
You've got a very interesting band name, but what does it mean?
Armin: The wordplay [de:ad:cibel] alludes to the controversy about the "loudness war", which means moving towards higher sound levels and decreasing dynamic in the mixes. The dynamic in music outlines the difference between low and loud passages and is technically measured in decibel. Classical music mostly shows high figures as the difference in volume between a quiet instrumental solo part and the powerful entry of all orchestral instruments. Most modern and club based music barely provides this kind of dynamic anymore, which is intentional as the sound should get across really convincingly on the dancefloor. The whole body of sound is quite aggressively mixed and the sound nearly blows up in your face. This leads to the point where the dynamics of mixes indeed aim for the zero level. We have simply substituted the word zero by the vocable "dead". You simply can describe it this way: [de:ad:cibel] signifies loudly mixed and aggressive music!
Your first album Klondike was released in October 2010. Let's say you could change something about it, would you or are you still happy with the result?
Daniel: We are still very satisfied with Klondike. There are some really strong songs placed on this album. You have to keep in mind that the songs One of 47, Jerusalem Syndrom, Architecture and Too tired to consume has entered the German Electronic Webcharts. We were represented many weeks within the Top Ten. I think this is one indicator for the high quality of Klondike. So I can say that we would do anything again like we did. And it will not be an easy job to produce a worthy successor.
It's a very diverse album, which is always great I think. What were your main influences for that album?
Daniel: During the production phase of Klondike there was no pressure and no masterplan to follow. We could act freely and just did what we wanted to. We quickly noticed that the new songs will not lead into a new Skorbut album, what really gave us a liberating impact. We just started to write new material for us and our inner circle of friends and the feedback was consistently enthusiastic. I think this is the main reason why Klondike sounds so lighthearted and versatile.
Klondike was released on the German Echozone label. I hear only good and positive comments about that label, so I presume you are happy there?
Daniel: We know that Echozone is not really well known for a huge back catalogue of EBM and Electro music. But they have available an excellent distribution network, clear structures and a real professional management. Furthermore the label boss Jörg Tochtenhagen is always open to suggestions and the needs of his artists. We are really happy with the collaboration and certain that the success story will continue.
Are you both in other projects next to [de:ad:cibel]?
Armin: Apart from [de:ad:cibel] I am participating in the cinematic electropop band Diskarnate. It's a thrilling collaboration between me and the US-based artists Susan Anway and Jack Andrews. Susan was the former voice of Magnetic Fields and Jack is a musician who has an outstanding talent to create electronic atmospheres. We are busy trying to finish our first album Believe. It already could have been finished, but due to the many things to handle about [de:ad:cibel] and other studio work, I am still busy with the final mixes. I am very fussy about releases. So everything must be perfect. Really hope that we can hold the final album in our hands soon.
Daniel: Right now I absolutely concentrate on [de:ad:cibel]. There are no concrete release plans for Skorbut, what is to be set in a holding pattern.
Daniel, you played live drums with kAlte fArben and later on live keyboards for Das Ich. If I remember well kAlte fArben opened here in Belgium for Das Ich on the Staub tour in 1994. Do you remember anything of that gig?
Daniel: He He - that's a long time ago. For sure I remember those gigs, even though I am not sure in which cities we played. I think it was in Gent!? (It was in Waregem) In my photo album on Facebook I have a picture from this gig. I remember that the most people came to see Das Ich and Faith and the Muse and it was difficult for Ingo and me to reach the audience with kAlte fArben. I destroyed all my drum pads while the concert and at the end we both were totally leached out. Not sure what was the final impression for the audience.
Are you still in contact with those bands?
Daniel: Ingo from kAlte fArben is still a good friend of mine. We have periodical telephone conversations and meet from time to time. Against that I just had minor contact to the members of Das Ich after my pullout ten years ago. Nonetheless I keep myself updated by the web presences of Das Ich. By way of example I am happy for Bruno that he is a proud father. On the other hand I was really shocked about the bad news from Stefan.
Daniel, as you toured with Das Ich through Europe I presume you can tell us a very cool spinal tap moment!
Daniel: I was a live member of Das Ich for about six years. In this time we performed about 250 gigs worldwide. I could write a book about all those impressions. Also about some ultra-strange people I met in this time. But none of these stories could be told in a few sentences. I also have to observe, that some details are really not G-rated and are not acceptable for the public. I hope you will understand that I don't want to disperse details.
Ofcourse;-). Armin, I read on your website that you write scores for theater productions. Can you tell us something about that? And are those scores available somewhere?
Armin: Beside my band activities I am occasionally busy with remittance work. Among other duties I write music for local theaters here in Germany. It's sometimes a welcome diversion to make something completely different. The remittance work includes writing title themes and creating sound effects for diverse theater productions. Every job is completely different. Sometimes I have to create chanson-styled music or pure piano lines. But I think you can't hear anything of that outside the theater walls. Theater music is usually not released on CD's. Furthermore I have to declare that the theatres are using more and more ready-made music from music libraries to save expenses. In my opinion a huge loss of individual creativity
You are working on new material? What can we expect?
Daniel: Yes, right now we are busy with the Self-fulfilling Prophecy E.P what will contain a foretaste of the next album. Some real considerable artists like amGod, Notstandskomitee or Plastic Noise Experience will do remixes for this E.P. and you can expect another strong piece of music. The new songs will tie to the Klondike sound seamlessly. Let yourself be surprised!
More and more bands say goodbye to MySpace and can be found on Facebook or Twitter these days. A logical and good evolution if you ask me. New bands are directly in contact with their fanbase, get immediate response from their fans etc. What do you think of that evolution?
Daniel: I quite agree! MySpace has moved to a pure information source. There is no appreciable interaction with the fans anymore. Twitter and Facebook are much more dedicated to this point. Right now we see a growing competition by Google+. The pace of all these developments is jaw-dropping. But just another indicator for the actual fast moving time. But you are right with your statement that this is a real chance for newcomer bands. It's quite simple to promote your music. I think it was not easier ever to create a fanbase beside the mainstream. And it is real fun to interact with your fans and audience! Nevertheless it needs to be clear for every upcoming band that the music is the most important point. Your "spamming" will gain nothing, if the music does not conform an appropriate quality level.
22nd of October [de:ad:cibel] will perform with NTRSN in the Crystalclub in Berlin, Germany. Your website mentions: "First live gig in Germany". You can find live material of [de:ad:cibel] on Youtube, I thought that was filmed in Germany as well?
Armin: The live recordings on Youtube were taken at several concerts in Russia and the Netherlands. So the gig in Berlin really will be the first in Germany! We are really looking forward to this gig and to meet the other band NTRSN. I think the sound of [de:ad:cibel] and NTRSN will harmonise well and both fan bases will have fun.
Any chance of seeing [de:ad:cibel] live in Belgium in the near future? Or is there any tour in the pipeline?
Daniel: An extended tour is not in preparation. Right now we try to realize single gigs in several clubs. Playing live in Belgium would be great, but we have no serious contact with promoters in Belgium right now. My former contacts are lost. So we would be very happy about every gig request from Belgium. Every promoter should feel free to contact us anytime on our homepage www.deadcibel.com.
What are the futureplans for [de:ad:cibel]?
Daniel: Right now we are in preparation for three live gigs here in Germany. And we are interested in playing more gigs in Europe and worldwide soon. Besides, we are working on new songs that will be released in 2012 - starting with the already mentioned Self-fulfilling Prophecy E.P.
Thank you very much for your answers!
Daniel: Thank you Jürgen for the interesting conversation!
Jurgen VANVLASSELAER
15/09/2011
---