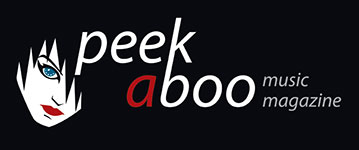 like this interview
---
VIC ANSELMO
I felt lost and disorientated in life and wanted to find the way out, so I spent much time looking deeper into myself.
30/10/2011, Didier BECU
photos: © Marquis(pi)X
---
Vic Anselmo just released a rather stunning album on Danse Macabre, we celebrated this occasion with a chat with the woman herself!
Please can you tell us who Vic Anselmo is in 2011?
An older person who´s looking back at ones experience, admits ones imperfections and learns to improve. A person who destroys one´s previous world, to be reborn in a new better form.
You are currently living in Germany I guess this opens quite some doors?
Why not?
You're now on Danse Macabre Records. How did you get in touch with them?
First Bruno Kramm heard the cover of "Das dunkle Land" and really liked it, even helped to promote it as possible. And then when it was time to think about the release of my new album, my manager contacted him and Bruno gladly agreed to collaborate and took us to his label.
You've done a tour with Deine Lakaien. I guess this must have been an extraordinary experience for you?
It was. To perform before such a genius and amazing band for a few weeks is something you never forget in your life. It was fairy-tale like: curtains go down, the lights come down, you enter the stage facing the full hall of people looking at you and you alone are responsible for every note you sing or play.
But with the feeling of responsibility you get a big big magic in the air! Amazing venues, amazing audiences, amazing musicians and people in Deine Lakaien band and the crew, felt like in a family.
By the way, thanks to the sold CDs during these two tours with Deine Lakaien it was possible to record the album. Would love to thank all of these people who helped so much with their support and buying CDs!!
About your new album, I thought it sounded more mature...
Music is a reflection of artist´s soul and my soul was indeed in the process of growth. I felt lost and disorientated in life and wanted to find the way out, so I spent much time looking deeper into myself.
I've noticed the tendency to self-destruction in myself. Basically this feeling and a trial to search within yourself and to find the answers why it happens, lies in the root of the concept of the album.
Representing different aspects of this feeling step by step, from song to song - anger, insanity, acceptance, desparity, a will to fight, giving up in tears and finally Mortido - desructive manifestations in us, that make us do the same mistakes again and suffering from it.
All of these things human had to face through centuries and most of these things make us so fragile. But to grow into a better person it is vital to face your true self, to face your imprerfections, fears and to step through them.
At one point to break yourself - which can be really painful.
We are ourselves the creators of our own Apocalypse, nobody or nothing else!
When I interviewed you two years ago I couldn't describe your music. I still can't but what I do know is that Vic Anselmo now definitely sounds like Vic Anselmo!
This is a compliment for me! Thank you!
When I hear your music, I hear a person who's totally enveloped in her own world. Wrong idea?
This is true and sometimes I am having problems in a real life because of it.
Apart from that own world I also hear the voice of a daydreamer. Do you think it's sane to be a daydreamer?
I don´t know if it is sane or not. But I have no choice – insanity is in a way a part of me. In fact it is also sometimes a power that makes me believe in things that other people don´t and to go ahead even when it hurts.
Talking about dreams, tell me your ultimate dream.
One is not enough!
When I reach one dream I have already many others ready Life without dreams would be boring, self-growing is so exciting!
What's your favourite record of all time and please tell why.
"Far beyond driven" by Pantera – it was the first album of Pantera I´ve heard, the roughness and wildness of the sound made me always stand up and fight!
"Infinity" and "Ocean Machine" by Devin Townsend – because of an open mind and experimental touch of the artist and first of all because of so much inspiring insanity in the sound. Check "Ants", "Bad devil", "Voices in the fan" and "The death of music"- masterpieces
"Mephisto Lettonica" Neglected Fields – for complexity of the rhythms and melodies, for incredible texts and concepts. First Neglected Fields album I got in my possession :D
"The Wall" by Pink Floyd – I think I don´t need to say why – this work inspired so many musicians.
"In Absentia" Porcupine Tree – With this one I got acquainted with PT. So many hit songs at the same time such wonderful ideas, arrangement and lyrics. It took my breath away.
"Tomahawk" by Tomahawk – Mike Patton!, experimental, multistylish with many contrasts – just the way I like it!
"Peer Gynt" by Edvard Grieg – incredibly beautiful music!
With who wouldn't you mind to be alone with in an elevator for 8 hours and what would you do then?
I guess it is better to turn the question upside down: Who wouldn´t mind to stay with me for 8 hours in an elevator. I might go hysterically crazy!!!
A special message to the Peek-A-Boo readers could be....
Don´t stress too much and enjoy your life! When you don´t succeed in something at once, take it as an experience that will help you to grow in the future, not as a failure.
Didier BECU
30/10/2011
---