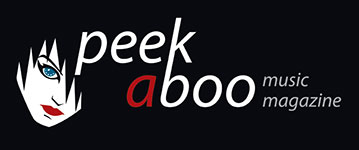 like this interview
---
STORY OFF
No need to romanticize the 80's too much, it was hard times back then as well and it wouldn't be underground if it hadn't been so
17/02/2012, Didier BECU
---
On the new Dead By Dawn-compilation, you'll find a band (well, kind of) named Story Off. An investigation learned us that behind Story Off stands a man named Chesko, yes indeed: the man from Der Klinke.
Please tell us what Story Off is all about.
With today's media, communication has turned into something only for fun stories and superficial 'feel good' talk. Life itself has transformed into something that happens mainly on social networks, with facebook on top, saying each time you open the main page how many "new stories" there are.... It has its benefits but the fact life itself is changing into only this makes me scared. It wouldn't harm to have like a light switch for all those stories to just turn them off.. and that's the meaning of the name "STORY OFF"... No more stories.
The sound of Story Off is minimal, pure and dynamic.
Most readers know you as the lead singer of Der Klinke. Do you see Story Off as something totally separated?
Yes, of course.. A side-project is mainly the result of personal needs. Also the sound is very different. The only thing in common is that it's made in the same studio by the same guy.
Story Off sounds as the imagination of a loner if you ask me…..
How it sounds depends on the listener, imagination of a loner is a poetic possibility... I think it will sound different for each and everyone one and that's a nice achievement.
Is the music the fruit of some experimentation or is it more a matter of moods?
The music itself is the translation of moods combined with the fruit of experience and experimentation. (laughs).
I know it's a tricky question as it's all about the money. Never had the idea to put out an album by Story Off?
Euh ? All about the money ? Don't think so, everyone who's making music like this knows you can't make money out of it. If I had this intention I would be making some real crappy commercial tunes but I don't think this would fit in my definition of music then.. So why making music you probably wonder... Well, to me, it's something necessary in life, and it gives me a sense of immortality too.. When I will be gone, people will still be able to listen to my music... So therefore yes off course I'm thinking about releasing a Story Off album. But at this moment making music is just what I need to do besides drinking coffee, having sex, and smoking cigarettes.
I know this question will hurt, Chesko, but still. I really feel like music is dying. I mean, the best music from today is still made by the heroes of the 80's.
Do you really believe this? Ok, lots of stuff from the 80's are still inspiring but so are bands from the 60's and 70's and classical composers from the past centuries... Music is, like any creative art form, in constant evolution. Indeed, what was played on radio & TV in the 80's was perhaps better than today but that's only a medium and not the art itself and so this doesn't mean there is no good music around or that music is dying in any way.. On the contrary, people are getting more and more aware of the existence of underground, non-mainstream music, and they're discovering this through all kinds of channels that weren't there back then. It's a sort of revolution against the established media. We're living in very exciting times today, just like the beginning of the punk movement because in every evolution there are certain "vicious circle" patterns... but only in different ways and just like back then no one can predict what will happen next....
Whatever your answer might be, Chesko. In the 80's a band like let's say The Danse Society had releases that were spread all over the world. Everyone knew their tunes, and I'm not even referring to big names like The Banshees or so. This would be impossible today.
Nothing is impossible…. Like I said, it's like what happened in the late seventies.. Warm Leatherette from The Normal is from 1978, just like Being Boiled from the Human League… The Fall, Joy Division, The Cure, Wire, Siouxsie & The Banshees were all created in 1976, Cabaret Voltaire in 1973 … and I can go on like this.. All these are bands from the seventies !! And for all of them it took many many years before they got some recognition, and this mainly came thanks to this musical revolution, the punk movement around 1978-79... So, when those bands began, the music on radio & tv was exactly the same sort of instant-hit music as today… We're standing on the doorway of similar circumstances so what seems impossible today could happen within only a couple of months or years.. who knows.. but things will change! And with powerful tools like the internet, even unreleased music is now available worldwide.. Think about it.. No need to romanticize the 80's too much, it was hard times back then as well and it wouldn't be underground if it hadn't been so.
You are on the new Dead By Dawn-compilation. Tell us about it!
Well, the best proof good music isn't dying, and definitely not here in Belgium ! It's a great selection of Belgian bands. Being on a German label with Der Klinke, it feels a bit funny to be on a compilation album with Belgian bands only. But yes, it feels good.
Any plans to go on stage with Story Off or is this bedroom pop only?
Bedroom pop?? Oh dear… I think the days of actually making music as a child in your bedroom are really over.. anyway for me they are..(laughs) Since the first release of Der Klinke, I've invested a lot to build our own studio, and the music for Story Off is made in the same studio so it's not some DIY bedroom experiment…
But , to all of you promoters out there,.. Story Off is going on stage though very exclusively !!! … So first come, first serve.. to be booked by the same bookings agency as Der Klinke : Spik & Span Productions.
Just like Ordo Rosarius Equilibrio we like to celebrate ourselvers for what and who we are, so tell us what you think from Peek-A-Boo. (laughs).
(waited long for the laughing to stop) Ok, Peek-A-Boo is also proof of the fact this music scene still is fresh, alive & kicking and constantly evolving. What the entire Belgian Music Press & Media are completely missing out today is always caught by you guys.. the bands, albums, concerts.... Years from now many bands will be mentioned on those regular media channels as being their discoveries whilst PAB was there way before them. PAB doesn't wait for some kind of revolution and change of mentality.. PAB is it and it's happening now !!.. so to all of the lazy so-called professional journalists: Time to wipe away the dust from your eyes, the blues from your face, and the shit out of your ears and be a real journalist !!
Didier BECU
17/02/2012
---