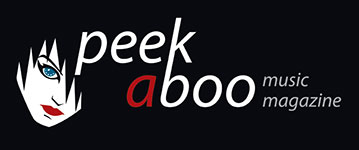 like this interview
---
IN EXTREMO
We always think positive!
23/02/2012, Filip VAN MUYLEM
---
Who doesn't know In Extremo? It's a hard working band, huge in Germany and for years reaching out... Soon enough they will land on the Shadowplay festival and start a real party. We had a nice chat with one of them...
Your band has been around for a long time (since 1995). Are you guys a bit jealous if one talks about the fame of Rammstein (they are fishing in the same sea as you …)? Let it flow …
Hello, this is Kay, the bass player from In Extremo. I try my very best okay? But first, really, I don't understand your question. Why should we be jealous of Rammstein? We have the same hometown, sometimes we sing in the same language, we use – of course – electric guitars and drums like many other bands. And those are the only things we have in common.
Well Rammstein is not only big in Germany, in our country we even hear them on our national radio and they play at our biggest festivals, something we hope you will reach one day too... Now musicaly speaking, their is a difference in the use of old instruments like the 'hurdy-gurdy', the swarm, lutes, harp and bagpipes... I personally love the bagpipes (they are really huge and seem pretty heavy). When did you decide to use them and why?
I really hope this is not the main difference J, our story is a little bit different, more than a bit. Years ago we had the idea to combine modern rock with elements from the medieval music, because some of our friends where playing on medieval markets here in Germany every weekend. The most important thing for us was to make music with friends. We tried some songs and we started In Extremo. That is the short version, actually we needed 2 years to come around with this idea.
I read somewhere that somebody makes them especially for you, can you tell something more about it? What is the story about the maker of your bagpipes?
We have to make the bagpipes for ourselves, because all the bagpipes you can buy are not loud enough for a band.
Was it hard to choose between both faces of In Extremo before deciding to combine both? I have seen both versions (live), but not all fans are old enough, so please explain it for the youngsters …
First we started with two different bands under the same flag called In Extremo, the first band was an acoustic band, the second band was the (electric) rock band. We had more fun with the rock band and we saw more possibilities for development, that's why we decided in 2001 to cancel the acoustic band as a Medieval Market band.
Would you describe your path from starting underground, signing with a huge label (Universal) and now ?
No, that would be too loooooong a story… We had a lot of luck, but we all had a lot of experiences as musicians in different bands before. It's not only luck or to be on the right place at the right time… you have to have a good idea and you must believe in it.
What is your bound with the Middle Ages and Renaissance?
Maybe we have some of our roots in the Middle Ages or better: we use some elements from the Medieval Music in our own music. There is no bound.
Most of the older songs you bring are sung in their original language, is it hard to sing in different languages and which one (the song and language) was the most difficult and why?
Actually you have to ask our singer, but of course, some of the lyrics are very hard to sing. One of the most difficult songs was "Le Or Chiyuchech" from the album "Sünder ohne Zügel", it's a mixture between Hebrew and Yiddish.
The lyrics changed a lot over the years: from well-known traditional/medieval ballads to more up to date stories. Did you have enough of reworking the old medieval and Renaissance stories?
Actually we started as a cover band, it means with the first two albums we only tried to arrange original lyrics and melodies in modern rock songs. But it is not a good way to make music if you only cover, you have to put all different influences and put it in your own song – and not only influences from the Middle Ages. We are 7 very different characters and I'm happy because we really have a lot of different influences. Also we try to make our own lyrics – most of them have nothing to do with stories from the medieval style.
The same can be said about the sound: from medieval and folk-rock to a more heavy metal sound … A natural evolution?
What can I say? Yes! It's not a natural evolution – it's our evolution!
You are a bass player, where did you play before?
I played with a lot of different bands, but only one of them was very famous in (East) Germany. The band was called Freygang and was really the biggest underground band between 1982 and 1986. But all our lyrics were in German and we lost our licence as a band. It means for us it was forbidden to work as musicians. We've got banned from our profession, we get a occupational ban. In East Germany you need a kind of license to play until the wall came down in 11/1989.
And what are your personal influences? As you said there are 7 different people, with as i understand: 7 different influences
Yes, 7 different influences, why not? Actually more then 7… We are always moving forward… But your own influences depend on time. I like a lot of different musical genres, I like good German lyrics, but I also like the English music scene from Kinks to Noël Gallagher, I like classical music, Asian folk music, Jazz, the new record from Van Halen – but also Neil Young, Motörhead, Jimi Hendrix and a lot of the hippie stuff from the 60ies and the Eels, Muse… It has to come from the heart. I think if you want to be a good musician you have to be open minded. There is only good or bad music, isn't it?
My personal favourite album is "Weckt Die Toten": I love the bagpipes, the Latin lyrics and the sound). What is your personal favourite? Or if there is a chart: what would be the bestseller & any idea why?
"Weckt Die Toten" is a little bit different for us, because it was only the first idea, we didn't have enough time to produce it (only 12 days) and we believe it sounds really bad. Do you really love the sound???? We can't believe it! But it was a good idea, you know. A good beginning… But as a musician you always love the last record, because this is the point you have reached. Our bestsellers are the last 2 records (they became Gold in Germany) and "Verehrt und Angespien".
A Belgian bagpipe teacher wants to ask you if you use Irish bagpipes (on at least one album)? We know you have handmade bagpipes, but from time to time you hear some Irish bagpipe sounds.
We use more then 20 different instruments, but there is also an irish pipe, it's called Uilleann Pipe. You can hear it in the song "Liam". The Uilleann Pipe is not a self-made pipe.
Here in Belgium it is a bit difficult to find your latest album, so please tell us more about it …
It's a little bit hard to find our albums outside of Germany, Austria and Switzerland. Our record company makes a good job in these countries, but they also have the right for distribution in a lot of other countries. That's really a problem for In Extremo – but we try to change some things. It's not so easy, believe me. But it's also hard for me to explain an In Extremo-album, I have not enough distance to evaluate my work. If you like the band then you'll love the album – it's the best album we've ever made!
Why the idea of using the old plane on the album cover (what kind of plane is it)?
It's a crazy plane, but it works! The idea was to find a thing that can be a symbol for the lifestyle of In Extremo. Traveling (or to be on the road) is very important for the band, but a plane means also freedom and independence.
The song 'Stalker' caught my attention (it has nothing to do with the Covenant song, right?), can you tell us more about the lyrics?
"Stalker" is really a song about a stalker. In the past we had some serious problems with stalking and it was time to make a song about it. We have a lot of stalker stories – but we laugh about it. I Think this is what stalkers hate…
I love ' Viva la vida' (and again it has nothing to do with Colplay, right?), it has a positive vibe, but what is it really about?
"Viva la vida" is also a typical song about our lifestyle. We always think positive, we love to play music and to party with friends and we are looking forward. It's also a song about drinking and the day after – but we have no regrets.
What is the direction you would want to go with In Extremo?
We don't think about it or make plans about a direction. We don't have any great concept, really!
You love drinking bear, any favourite beer in Belgium? Are there other things you would love to see, eat or drink in our country, before you leave again?
This is not our first gig in Belgium and we love more than just your beer. Sadly their is not enough time to stay or visit the country. It's a pity, but actually it's our job to be on a different stage the next day - in a different country 500 km away. But we love it!
You will perform at the Shadowplay festival in july, in Kortrijk, what can we expect (fireworks, for sure)?
I hope we have enough time and space to bring the whole show on the stage. But the most important thing of the band is the music, not the fireworks.
Debbie and I wish you a nice gig and a warm passage in our tiny plot of land!
Filip VAN MUYLEM
23/02/2012
---