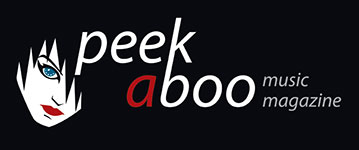 like this interview
---
LEXI GIOVAGNOLI (ACTRESS)
I look at upcoming films as a way to improve myself as an actor, and so far I have never been disappointed.
13/08/2014, Didier BECU
---
It's raining stars on our website, but this time we're talking about an upcoming talent who has charmed all horror fans by being the perfect scream queen in Varsity Blood. But Lexi surely has more plans in mind…and she was so kind to share them with us!
Hello Lexi. You are an upcoming star, but for the European audience you're a bit of an obscure name (so far), so I'd say: introduce yourself!
Sure! Hello everyone, my name is Lexi Giovagnoli. I am an actress who has been in a few independent films including those from the horror genre, Bloody Homecoming and newest release Varsity Blood. I hope that clears things up a bit, at least on the acting front (lol).
Being an actress or actor is a dream for everyone. Yours came true. How exactly did that happen and is it really so hard? I mean, Lexi, it seems like you really have to do a lot for it.
Well in all honesty I sort of fell into acting, as lame as that sounds. I had been dancing for years as a child and one year my mother decided to send me to an acting summer program in Los Angeles. Needless to say, I caught the 'acting bug' and have been in love with the profession ever since. I've been very lucky in my own acting career, but it's true that it can be difficult and hard work. You really have to have tough skin, something I thank my years of dance for on a daily basis, since you are opening yourself up to criticism constantly. I think you have to love acting to be as persistent as is necessary to succeed, at least that's my personal opinion on the subject.
One of the first films you've been in was Crazy, Stupid Love that has an impressive cast (from Ryan Gosling to Julianne Moore). If guess this must have impressed you a lot?
Well actually "3 Times A Charm" was my first film, it was shot before Crazy Stupid Love and it was my first lead role in a feature film. In all honesty, I was not able to work with any of the talented actors before mentioned, but I did learn quite a lot being on that set as I have on every set I have worked on. I step into every film and consider it an opportunity to grow and improve in any way that I can. I look at upcoming films as a way to improve myself as an actor, and so far I have never been disappointed.
I told you I'm a film fan, Lexi, not a critic, so this is a perfect opportunity to ask it to an actress: do you think it's normal that people go wild for their idols?
Admiring people for their talents is completely normal, I think it's controlling the excitement that comes with that admiration that makes the difference. Living in Los Angeles and being involved in the film industry, I will admit that I am now mostly desensitized to seeing celebrities. Though that doesn't mean that I do not get flustered at times when I see an actor or singer that I greatly admire. I would like to believe I've gotten better at hiding it, at least on the outside. I guess we can all be a little irrational in that way.
You are involved in independent productions. The last years that kind of cinema became more and more important. Do you consider this as a springboard to something bigger or have you sold your heart to independent cinema?
I think all actors would enjoy seeing themselves on screens across the country (and those who say otherwise are likely being untruthful), but I think independent films give actors a little more room to play. Though, since I have never really been a part of a film on the big screen that's just my own personal guess. I have been lucky enough to work with directors who trust my instincts as an actor and as long as I am able to have that type of respect with a director and enjoy the story we are telling, the budget of a movie doesn't really matter.
I hope that one day I can ask it to you as you're as big as Kristen Stewart, but all that pressure that takes away someone's freedom, isn't that something that gets you scared?
The idea of having people follow my every move is a little scary, but that's more likely due to my own personal clumsiness. I'm sure I say and do silly things on a daily basis but no one is there to catch it on camera thankfully. That's quite a cross to bear, but it's part of the territory. It would definitely improve my social graces in public and that probably isn't a bad thing.
In your young career you already have been featured in 14 productions. That's quite a lot. What makes you decide to participate in a movie?
As I mentioned before, I see each project I work on as a learning experience but I also have to enjoy the story being told in a project before I am willing to sign on. As an young actor trying to break into the film industry, you take any opportunity you can to get on a set and work. I was always very fortunate to work on sets that I enjoyed and projects that had an interesting story. Now in my career I am able to have a little more control over what I am involved in, so the director is always a huge part of my decision as well. I think you need to have a mutual respect with the people you're working with on a set, especially when you're spending so many weeks together.
I guess most people know you from Varsity Blood. On several sites you're portrayed as the new scream queen. Nice, but I guess that as an actress you want to be divided into one category alone, not?
It is unbelieveably flattering that anyone would consider me as a scream queen, especially with the limited amount I believe I have given the horror genre as a whole, but I so greatly appreciate it. I say this because I always see myself and my acting as a 'work in progress'. I personally would never consider myself in the same leauge as Debbie Rochon (a true scream queen, with an immense contribution to the genre), who I had the absolute pleasure of working with and learning from during Varsity Blood. I do greatly enjoy the horror genre and working on those types of films, but as you mentioned I like many different types of genres and enjoy working on a multitude of different movies.
Having said that, I guess your role in Varsity Blood has opened quite some doors in the horror genre, not?
I hope so. I have been focusing on finishing school and doing films when I can the last few years. This year I was working on two other films, "All She Wishes" and "12 Dog Days Till Christmas," but I would love to do another horror film soon. I am beginning to miss all of the chasing and stunt work. It's always an amazing experience.
Hmm, do you like horror movies?
As a child I didn't but that changed when I was in high school. I mean I still jump like a rabbit while watching them, but I love a good horror film.
I haven't seen the movie yet, but you also appeared in a dance movie. A quite big difference between that and a slasher movie, not?
They are different but they have their similarities. All feature films have the normal hitting of marks, remembering lines, and such, but the dance movie and the slasher film were both very active. With "Varsity Blood" we were doing a lot of chase scene takes, while we did the same with "1 Chance 2 Dance" when it came to the dance scenes. The storylines were very different, but I enjoyed working on both immensely. I will admit that in the case of "Varsity Blood", it was really fun to learn more about stunt work and be able to do my own stunts.
What are your immediate movie plans?
Currently I am in talks with a production company about possible future projects but I am always open to other possible opportunities. I am also finishing my college degree, so balancing everything is very important.
I want end this interview with two questions I always ask. What's your favourite movie of all time and please state why.
Ah that is a very difficult question because I have a handful of favorites that I can watch over and over again. If I have to choose one though, I think it would have to be Singin' in the Rain. I have always loved old movies and musicals thanks to my mother. This lead me to dance and eventually acting. To this day, I will sit enthralled for the entire 103 minutes and as a child, I wanted to bring that type of joy to others when I grew up. I would like to think that in even some small way I am doing that through the films I make, so Singin in the Rain reminds me why I do what I do. Though when it comes
With whom wouldn't you mind to be in an elevator with for 8 hours and what would you do then?
Similar to Jake in his interview, I think I can be way too talkative for my own good sometimes so it would have to be a patient person. If I was able to choose anyone, I think it would be Audery Hepburn or Tom Hanks. If I had the opportunity to talk to either of them, I think I would just pick their brain for advice (acting or life in general) and just enjoy the stories they had to share.
Well, Peek-A-Boo sincerely hope not to see you in an elevator with Tom Hanks, but in a movie. So watch out for her!
Didier BECU
13/08/2014
---