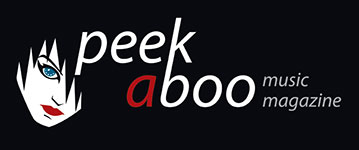 like this interview
---
JAMES AND RICHARD FROM 88 FILMS
We made it our mission as film fans born and bread in the 80s to release and re release as many little gems as possible.
11/08/2014, Didier BECU
---
Just like in music small labels in film are ace! Why? Hmmm, simply because they're lead by love, not money. It's a passion. And that's something you'll see with 88 Films, the British label that brings forgotten (well, better said: unaivalable!) films back to life. We had a conversation with the founders of the label!
Well hello guys. 88 Films is a well known and respected label among horror- and cult films. The first thing that spring to mind is, why exactly that name…I guess it refers to the 80's?
The name is actually a reference to a Robert Zemeckis flick from 1985. Now if that is not a big enough clue then you need to brush up on your CLASSIC film knowledge! or check out our blog by Calum Waddell. (http://www.88films.co.uk/blog.html).
It's funny the things you can learn from working for a UK home video company. If you really can't be arsed to do either, then just call us the two fat ladies.
Right yes! I guess it's about the movie from that guy who has to reunite his parents in an other time. Don't you had to be a bit mad (in the good sense) to start up a film label. I guess it takes a lot of courage to do so, not?
Couage and stupidity are the same thing right? Yeah the industary sucks! Its sad to see crappy downloads taking over and and major studios neglecting their back catalogue; so we made it our mission as film fans born and bread in the 80s to release and re release as many little gems as possible.
We must stay honest about it. Horror - and cult fans are obsessed, they want to have and know everything and still "serious" critics are laughing with that. I guess you laugh with "serious critics", not?
Yes our fans are pretty demanding! but we do our best to supply reversible artwork and as many extra features as posible. We don't take ourselves too seriously which helps!
Lots of the releases on 88 Films are on old VHS-tapes. I guess you all have an immense collection and that you're looking at every flea market to search his wanted gem?
We do have a rather large collection. We have an office full of 80s VHS tapes, a Sega Master System with a evergrowing collection of old game cartridges and lots of other retro crap.
Talking about formats. In all honesty over here in Belgium a format like Blu-ray is available, but only bought by die hard fans whereas in the UK it almost has become the standard. How do you see the evolution of DVD versus Blu-ray versus Video On Demand?
We need to set up in Belgium! We can't even give DVDs away over here! Its hard to predict how it will pan out, so we will keep blindly stumbling along. VOD does not work so great for the fans as they want something the can physically hold and has bonus features.
As a movie fan, what's the most ridiculous thing you ever did in terms of money?
Setting up 88 Films
Back to 88 Films. What makes you decide to release something on the label?
We just love putting titles out that we think deserve a new lease of life! Titles that nobody else would touch perhaps and if not for us would get lost in the annals of history forever. Every film is someones favourite film and if we could remaster everything to blu ray we would just for that one fan!!
It's an obvious question, but what titles do you like to release most….and yes you can even forget the fact that some things aren't possible to copy rights (laughs)….
Hmmm if we could copyright one title it would be Gremlins. That's gotta be the dream. Or Back to the Future…. That's an obvious one. Right now in this moment in time we are watching Howard the Duck and REALLY want that one out by us…
Your label has released quite some titles from the Full Moon Entertainment, what's your relation with that cultlabel…do you know them?
Yeah we love Full Moon, our relationship is complicated
Talking about cult….what makes something cult?
Something that not many people like haha fans are highly dedicated also
Recently your label announced the series of slasher films. I'm not going to ask you to give us a list from what's going to be released (you may of course!), but what are the example of good slasher films?
You know what you are going to get with a slasher which is why each and every one is so great. It's a formula that delivers every time and for some crazy reason people never get bored of it. A knife would work just fine but why not mix it up with a more unconventional weapon of choice! So with your after selecting the weapon you just need a stupid sheriff a vehicle breakdown, no phone signal, nude teens and a deranged killer and some popcorn. Garunteed fun.
Slasher and horror films are automatically linked to the 80's. How important is that decade for you and do you follow the current horror films?
We both love horror film. New and old. But he 80s for us is hugely important. We were both born in them!
Last finish with the final question. What's your favourite movie of all time and why?
James: far to difficult to answer. Im Zombie Nuts and will say Dawn of the Dead. But Aliens and Predator maybe! NO actually I have changed my mind: Any Jackie Chan Film; right now I'll say Drunken Master 2
Rich: Ace Venture Pet Detective or Deep Throat, (I'm answering for him-James) actually I think it may be Lake Placid or The Empire Strikes Back.
Interested? Click here to see what they have in store!
Didier BECU
11/08/2014
---