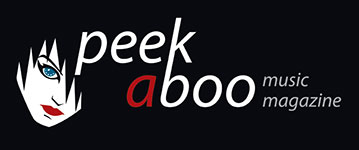 like this interview
---
GEORGIO 'THE DOVE' VALENTINO
Maybe you could call me lazy , but I just do not like the usual format in which people adhere to rhyme or meter
08/01/2015, Jan DENOLET
---
Georgio 'The Dove' Valentino is an American musician who accidentally found his way to Brussels. In 2011 his album The Sorrows of Young Georgio was released, followed by the double album A Thousand Plateaus (2013). The artist was born in New York, grew up in Florida ,where he studied history at the university, and then ended up with his first band in Detroit, where his career started with the 7" single He's got Eyes in all Right Places/Bête Noir (2007) and the mini album You Brought a Knife to a Gunfight (2007). But it did not end well in Detroit.
GtDV : Well, in Detroit I was at what I would call a Dead End. Pep was out of the group. Not that it really happened under negative circumstances, because I still have warm contacts with a handful of people over there. I felt it was time to go somewhere where I had never been, where I would be challenged and where I could refresh myself. I did not really know where to go. I knew I did not want to go to Paris, London or Amsterdam, so it was (almost by coincidence) Brussels. It turned out to be an inspired choice.
An American band that has made a similar choice is Tuxedomoon. They also found that the US had little to offer and made ​​the crossing to Europe/Brussels, hoping that their music would have more success here. How did you bump into them?
GtDV : The first time I heard of Tuxedomoon was through a soundtrack of Wim Wenders. I was still living in Florida. Their music made ​​me feel as if it came from another planet. This was around the time of the grunge, music I was supposed to listen to, given my age then. However, I found the whole grunge thing atrocious. So I went searching for meaningful alternatives and found those in the music of Tuxedomoon and the Velvet Underground, Arthur Lee (of the unsurpassed Love) and also in British music of the Postcard label, bands like Orange Juice, Josef K, The Teardrop Explodes, Echo and the Bunnymen. I also wanted to know the French Chanson of Serge Gainsbourg and Jacques Brel, a self-destructive but unique Fleming. Then I ended up with soundtracks and Italian music. I like to mention Piero Ciampi, and Krautrock à la CAN appealed to me. Music that is still appreciated in Europe, but that is almost unknown in the US where people are too busy listening to Foo Fighters. That's also the reason why I got stuck in Detroit: in Florida the Hardcore scene boomed and we were nearly the antithesis of that music. Almost no one took us seriously. We certainly did not wear the "right" clothes and we didn't follow the trend of the moment. Ultimately, the band broke up and I was looking for a greener pasture. When I come in Florida these days, I am amazed by the amount of new clubs and music halls. It seems like there is finally more diversity.
Looking at the title of your first Belgian mini album The Sorrows of Young Georgio, I think of two books: Die Leiden des Jungen Werthers by Goethe and A Portrait of the Artist as a Young Man by James Joyce. Is that a lucky guess... ?
GtDV : Well... yes, I wanted to look clever for once (chuckles). I wanted to do something over the top and when I look back on those five songs of the mini album, they summarize for me perfectly what we wanted to do at that time. We have taken our time to put the album together and worked diligently. Benjamin Meunier, our drummer, has done a good job. We worked with a computer that was in full development and Benjamin tried to master it. It really was an almost experimental way of working and also the proof that we not really knew what we were doing.
Mille Plateaux, the latest GtDV project? started with the proclamation of The Year of the Dove. It sounds as if you wanted to say: and now it's our turn, we want it to happen this year...
GtDV : I guess it was just something we had to do? It all started with frustration. In recent years we have been busy with appearances in Poland, Berlin and France without sufficient cohesion between the things we invested our energy in. Short: it brought us nowhere. Then we decided to throw everything together and to work on it for a year, diligently and in a focused manner. We initially had not the intention to release an album, let alone a double album. A few months after the proclamation of The Year of the Dove it became clear that we were working towards a double album.
And it is called Mille Plateaux because you were once engaged in 1000 things that needed to be urgently organized...
GtDV : Exactly... The different projects were recorded over a period of one year on 5 different international locations. They offered a grateful opportunity to put the material on 4 album sides, each with a theme. I Will not Betray You is the more guitar-oriented side, then there are the covers of Piero Ciampi's material... We hope that diversity works to our advantage and simultaneously shows that we are not just one trick...
In connection with your band La Société des Melancholiques... how did you find Patricia (bass) and Benjamin (drums)? And how did you meet Blaine L. Reiniger and Luc Van Lieshout (both of Tuxedomoon) and managed to steer them to your albums?
GtDV : First I met Benjamin, who lived around the corner. He organized concerts in his flat. He received touring bands there, eg. from New York. He really is a handy guy, technically minded and a good sound engineer. I took a look and we started talking. He proposed to start a band together and to do everything himself. I just had to write lyrics, show up, play guitar and sing. I immediately said "yes!". Initially we had some problems finding the right bass player and then we met Patricia in Luxembourg, where she played in several bands. Meanwhile, she is my girlfriend. What Blaine concerns: he came into view through the fact that I am a fan of Tuxedomoon and knew that the band lived in Belgium in the 80's. Meanwhile only Luc Van Lieshout still lives here. In the early days of my stay in Belgium I met Isabelle Corbusier, the biographer of Tuxedomoon. She introduced me to Bruce Geduldig and his Flemish wife Bernadette. When I was in Athens afterwards, Bruce proposed to visit his friend Blaine. During lunch time it dawned on him that I was very familiar with the work of Tuxedomoon and with his solo work, so the ice was broken... From then on we became buddies and so, it was quite normal that he and Luc played on The Sorrows and later on Mille Plateaux. So we were all friends before we worked together.
In your Geistpamphlet A 1000 Words it strikes me how short your lyrics are compared to the length of your songs. It is all to the point and focused...
GtDV : Maybe you could call me lazy (laughs), but I just do not like the usual format in which people adhere to rhyme or meter. I like to start from a sort of prose, free verse. I have absolutely no problem with a song with a lot of repetitions evolving around one sentence. As long as that phrase is good... You have artists who make a little story out of every song. They are storytellers. Leonard Cohen is such a person, together with Nick Cave and Tom Waits. I love the experimental, the repetitive, following the cadence of a text. That is something that occurs frequently. I want to work at a different level. It may all recall things of which we do not know where they come from. I would not necessarily identify it as the subconscious, but it might do well to think so...
In the structure of your music, I find regular features of Latino or ballroom dancing. I am thinking of tango or waltz, but also of bossa nova. Why that influence?
GtDV : When you look at my cultural background, you will find little rock 'n roll, although certain elements are present, but also of Jazz and contemporary music. Personally, I definitely recognize the influence of World Music. Growing up in South Florida, I was exposed to a large amount of Cuban, Brazilian and Afro-Caribbean music. My mother was a Puerto Rican and she had an important impact on the music that was played at home, eg. Caetano Veloso (Brazilian artist who was very successful in the sixties), who made pop music with influences of world music. Veloso has also done a good job as a songwriter for Os Mutantes, another example of musicians who created a kind of innovative music between Brazilian and Western music. You can not call it World Music, not even Fusion, it's something else, something that has nothing to do with World Music, as you also have a lot of rock music that has nothing to do with Rock 'n Roll... I have a weak for artists who operate from a kind of niche...
Speaking of niches: the name Piero Ciampi has already fallen and that is someone who appeals to your imagination. How did this fascination grow?
GtDV : There for I like to return to my lyrics. They contain a certain kind of almost impenetrable symbolism that shouldn't be interpreted literally. You can see Piero Ciampi's music as a kind of Italian soundtracks, because he worked a lot with soundtrack composers. This puts him in direct opposition to the Italian song-oriented approach of the popular cantatores, who rely mainly on recognizable and therefore accessible material. Unfortunately, this is the Italian music that most people know.
Eventually you decided to write the first English-language biography of Piero Ciampi. Why did you do that?
GtDV : Well, firstly because he deserves it, and instead of just writing what happened, I found it more useful to approach the events as a kind of perception of those events, so I write a kind of essay that becomes more than merely a biography. The more interesting biographical introductions to a person are drawn that way. You have for example the introduction that Theophile Gautier wrote about Charles Baudelaire's Les Fleurs du Mal. Even if Baudelaire would have never really existed, that text would still bother to read.
I must confess that I feel very attracted to your song 2MF (The Sorrows of Young Georgio) and it is not only because of the music. The text is not always well understood or clear, but in one way or another it hits me every time again, because there are several possible interpretations. Who is MF?
GtDV : Well, MF is actually the French philosopher Michel Foucault, to whom I express my admiration. You know, I was not very satisfied with the final version of 2MF. I think the first part is not as strong as the second. We made a video for 2MF, in Poland of all places. Once that material was canned, the crew disappeared with all the pictures, and we waited on them in Wroclaw. However, they never showed up. I wonder what happened to the material.
When I hear how your music has evolved over the years, then I Will not Betray You and Bête Noire have remarkably changed?
GtDV : Well, I Will not Betray You, we play that song in every show. The other band members are in love with the track and the audience seems to like it very much. Personally, I think this song sums up best what we do: how the atmosphere is built, the hypnotic sense that it contains, the explosive liberation at the end. It has all the elements that I like and that I want to keep in our music. This makes it my favourite song of our repertoire.
Do we have something to look forward to in the future?
GtDV : We play in the Potemkine in Brussels on the 14th of January, on March 7 we play at the Royal Military Museum (Brussels Museum Night Fever) and on April 18 we are in The Audio plant in Antwerp. Meanwhile, there is new material that we want to try and our set has grown from about 4 songs to a healthy 10. Unfortunately, no one wants to release our music. I am especially disappointed in the so-called Indie labels, which now almost all have been absorbed by the majors and release glorified mainstream shit. The merde today is that nowadays everybody can set up a digital studio in his bedroom, bathroom or kitchen to make music and so you get a big pile of very bad music. Other artists make live demos of which the first minute is nice and catchy so that it attracts the labels and the public. I am not interested in that kind of tricks. Why spend my time on carefully composing that one minute as the rest of the song is supposed to be equally good.
Thank you, Dove, for this interview !
This article has been translated by William Liénard, the original one can be found on the Dark Entries-pages.
Jan DENOLET
08/01/2015
---