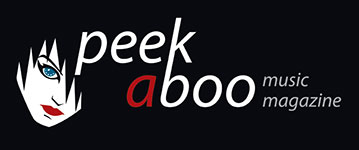 like this interview

---
EMPUSAE
I can just completely let go when I'm alone with my muses and my instruments.
01/01/2015, Xavier KRUTH
---
Empusae is almost 20 years old. That's a long period of time. With 8 CDs and a lot of collaborations and contributions to other projects, Sal-Ocin - Nicolas Van Meirhaeghe for the friends - has left his musical stamp. We might describe his music as dark ambient, but it distinguishes itself from other projects through the combination of electronic and acoustic sounds. And also because of the high level of the compositions. Soon, Empusae will play on the tenth edition of the Dark Entries Nights, on January 9, 2015 in the Kinky Star in Ghent. So we shot a few questions at Sal-Ocin.
Hi Nicolas. Next year, Empusae will exist for 20 years. That is a considerable period of time in which you have achieved a lot. How do you look back on those 20 years? And what was your highlight?
Next year it is indeed 20 years ago that I composed my first notes under the name Empusae and also did the first performances. What I find remarkable is that the concept of then remains the same until today. It remains a 'soundtrack for an imaginary movie'. The techniques and sounds have changed, but for me it's still just the same as 20 years ago. Mentioning only one highlight is impossible, but there's definitely the music I composed for the Extra-Muros comic of Daniel Hulet Casterman, the more than 100 performances worldwide, the collaborations (Symbiosis) with my idols (Arcana, in Slaughter Natives, ORE, Sonar, etc.) and the Empusae & Friends concert at Maschinenfest 2010 including Monolith, S.Alt, ACS, Mimetic, Xabec, Roger Rotor, the law-rah collective,...
All this time you have been the only member of the project, though you are supported live by Tom De Doncker and Benjamin Sperling. Is it important that Empusae remains your own project?
Yes, surely. Composing is a very different concept than performing live. When making music is concerned, I am very anti-social. I can just completely let go when I'm alone with my muses and my instruments. I attach more and more importance to what Tom and Benjamin do at gigs. Tom and I have been working together since the beginning, so at the live events, we have grown close together. When you add what Benjamin does with guitars and accordion, you get the ideal set-up for me. I'm not planning to do performances without them anymore. Even if it means less shows because of the higher budget. I would find it rather frustrating to do my thing without them.
Empusae is notable for the numerous collaborations with other artists. The list is really too long to sum up, but let us just mention Implant, This Morn 'Omina, Ah Cama-Sotz, IC 434 and Nick Grey. On one of the previous editions of Porta Nigra, you played with Triarii and In Slaughter Natives alongside your own set. How do you come to all these collaborations? And what is the value for your own music?
All these collaborations came about because I have a great passion for music. If I find a project that I have a certain affinity with, I cannot resist contacting them to ask to work with them. In many cases (INS, ORE, Triarii,..) the friendship came first and was followed by a collaboration later. Meanwhile, I am now also a fixed (live) member of Triarii and Ordo Rosarius Equilibrio, and if the logistics and the budget permit it, I also play with In Slaughter Natives, Ah Cama-Sotz, Sophia and TriORE. The difference is, when we compose together, I ask the artists to work together. When we play live, it's just the opposite.
The added value for me is that the artists in question have had and still have a great influence on my compositions. For me, it was fantastic to effectively work with them and make something by mutual influence and inspiration. That's how 'Symbiosis' came to be. It does not always sound as 'Empusean', at least not the end result. It was a kind of experiment, and in my opinion a very successful one.
There are a number of collaborations again afoot. Do you want to say anything about that yet?
Next year will actually be quite decadent in terms of releases. I can not reveal all of them. However, I will already reveal a few. There will be a full album on the Canadian label Cyclic Law of ONUs (myself and Peter Bjärgö Arcana / Sophia). A heavy emotional melancholic project that deals with the burden of life. I participated in the following ORE cd which will be released on Out Of Line. There will be a split 7" with the American LOSS on the Russian fetish label Sealt. There will be a re-release on double vinyl of a collaboration of several years ago, that was only released on CD back then and for which we have recorded two new tracks. Furthermore, I have another full album on CD and vinyl on two different labels that was recorded together with a guitarist. The style is rather post-industrial, post-rock, doom, ambient, sludge... The last issue is likely a split 10" or 12" with a certain Russian Dark Ambient project.
This year we will also begin work on the new Tzolk'in album with Gwenn Trémorin (Flint Glass). And hopefully (finally) Nick Grey and I will start working on our full album.
You talked about your fascination for movies in several interviews. Recently, you composed a soundtrack for 'At Land', a silent film from 1944. Should we see Empusae as cinematic music?
For me, it is certainly one way to perceive Empusae, and it is the way I perceive it myself. I have always described the music of the project as a 'soundtrack for the imagination'. It often happens that my fans share their personal experiences with a certain track. It is fascinating to see how the personal interpretations differ, how different the effect on the imagination is from person to person. The songs have a title reflecting the inspiration I had while composing, which certainly does not mean that the listener should feel or experience the same. This is also the concept that I applied for the soundtrack of 'At Land' by Maya Deren. I made music on the images I saw, depending on what I felt at the time. If I had to start again today, it would probably be a totally different experience, a different style, a different interpretation. For myself as for others it is a strange experience to see the film with those compositions. I would actually be able to make a dozen different versions, all entirely different from each other. For me this means that atmosphere and interpretation of music can be very relative, and therefore very personal.
Empusae plays with a mix of electronic and acoustic sounds. You even play with some self-built instruments. That gives a very special feeling, which feels much warmer than pure electronics. I notice - especially in your last release - a great connection with nature. Are all these things connected? Does this fit into the overall philosophy that you adhere with in Empusae?
Nature, especially flora (forests and trees) were of the utmost importance for this project from the very beginning. The way I dealt with it musically has indeed evolved towards more organic sounds through the use of field recordings and (homemade) acoustic instruments. Its use gives me the space to further experiment with sound. The transition from electronics to more acoustic sounds has actually never been a conscious choice. It just came about through a desire for more organic instruments. Maybe it's just a phase, or maybe it comes with age or so, but I'm more and more evolving into it and I experience the 'fiddling' with acoustics as quite satisfying and addictive.
You play on January 9 with Kinderen van Moeder Aarde, the new project of Bart Piette and his girlfriend Els. If I'm not mistaken you know each other long and you have also worked together in the past. Do you know his new project, and if so, what do you think?
It is true that we have ever worked together 15 years ago. Through a mutual friend he ended up in my studio recording some of his songs. We actually lost some sight since, but now and then we come together at once, especially during concerts. To be honest I have not heard the new project. I will not look it up either, because I prefer to wait for the time that I can discover it live. My biggest crushes with bands are when I know nothing about it and then discover them on stage. If it pleases me, it's an experience that stays forever and always will come back when I listen to it afterwards. I think I will have this with this project again. The last time I saw him was at Porta Nigra with the new Dead Man's Hill. That man has a very great talent and is very modest. I'm really curious about Kinderen van Moeder Aarde.
Thanks for this interview. Would you like to add a last word?
The last word I will spend cliché-wise on self-promotion. Thursday 8 January, there is the opening of the Nesisart exhibition at the Consouling Store in Ghent. Nesisart is my partner and designer of the last Empusae releases Most of the exhibition (which lasts until February 4) consists of work which was a direct inspiration for 'Sphere from the Woods'. Furthermore, you can see the original design of the covers that she made for Empusae and other music related work. During the opening, I will do a solo performance with Empusae, which will be quite different than the show in the Kinky Star, more atmospheric, intimate and probably slightly darker.
Nesisart exposition with action Empusae (Facebook event, January 8, 2015)
Dark Entries Night X (Facebook event, January 9, 2015)
Xavier KRUTH
01/01/2015
---