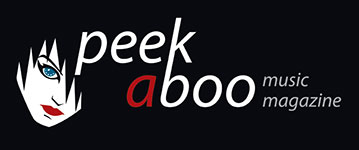 like this concert review
---
BIMFEST 2015
Antwerp, Zappa (18-19 December 2015)
Concert
21/12/2015, Didier BECU
---
It has become a tradition that before the outbreak of the Christmas festivities, the music fan can enjoy the best of today's alternative music in Antwerp. This year it was the fourteenth edition. For us, it's only a matter of typing four words, for the Bodybeats organization it is every year a hellish chore to make its voice heard, especially in times in which the press barely knows what the word alternative means. No problems however, as that voice resounded on 18th and 19th December, simply because the 2015 edition was a success on all fronts. It was remarkable to notice that every visitor had his own distinct choice. For some the intimate set of Honeymoon Cowboys was the highlight, others were keen on the dark indus sounds by Trepanierungsritualen and some thought that the EBM party of Spetsnaz was the icing on the cake. Who are we to say what the right choice is? The different views are a living proof that BIMFest had a very varied program that satisfied every festival goer. If you click on the name of the bands, then you land at the page that shows Xavier's photos.

Just as on previous editions, the BIMFest program was spread over two days. It never is an easy task for a band to be the first on a festival, but that was no problem for Destin Fragile. With them, the BIMFest visitor actually saw Spetsnaz twice, because this synthpop band is the Spetsnaz duo Pontus Stålberg and Stefan Nilsson, plus Daniel Malmlöf. Anyone who is keen on Mesh, will love Destin Fragile too, as it's intelligent synthpop with a great sense of melody.

It was unespected, but due to illness, Popsimonova had to cancel her gig. In a short time the organization had to find a substitute, which was found with IC434. Even though IC434 is no longer the musical priority of founder Geert De Wilde, this project remains one of the best in its genre. Geert was joined on stage by Yves Schelpe of Psy'Aviah. The IC434 songs that are often about the not so pretty sides of humanity, still gave us a thrill. Simply dark electro at its best, and even though it was quite early to say it already: one of the BIM highlights. Real body beats!

And then there was another Belgian act : The Juggernauts. The duo is well on its way to become the Residents of the EBM scene. No, of course, everybody knows who is behind these masks, but let's play the mysterious game! Those who know the identity of these two artists, know that they are keen on body beats (ha!) and you could hear that during their energetic set that contained lots of new songs that soon will appear on their debut album. It's clear why Borg's project, characterized by tight and at times aggressive (but also funny ) EBM, was noted by Out Of Line: let your body learn !

The first evening ended with Honeymoon Cowboys. The opinions were clearly divided (for some it was a low, for others a high point) but the BIM set surely was an evidence that the Siglo-XX link (Antonio Palermo, Klaas Hoogerwaard and Dirk Chauvaux) was just a stepping stone to reach the stages of the black scene, as the Honeymoon Cowboys tracks have nothing to do with post-punk, but more with say Tindersticks.

We better not talk about those few hours of sleep a person needs, mentioning Living Totem is a much better option. According to Dirk Ivens an ideal act as an opener, and (again) he's right. Visually this Hungarian DJ looked like a version of Little Red Riding Hood, designed by an intoxicated stylist. Fortunately, DJ Kraak came up with great industrial beats. A discovery!

Unknown is unloved, that seemed to be the slogan of BIMFest 2015. And we're grateful for that, because it means we can see lots of great musicians who otherwise never make it on a Belgian stage. Thomas Martin Ekelund is the man behind Trepaneringsritualen (or T × R × P) and believe us: this is industrial death that sticks to your pants. His music often deals about occultism and religion. And no, it is not the most accessible act of the festival, but surely one of the most impressive.

On the second BIM day there was room for some Belgian talent too: The Arch. Only God knows why, but this electro goth band is already a renowned act abroad since 1986, but in Belgium the media still do not understand what this band did during all those years. A charismatic singer, everything perfectly played with a sound that blows you away. In short: goth rock (or something like that) of the highest level. The set contained mostly songs of the new album, and even if the final conclusion seems predictable: a CD to look forward to!

Probably, most BIM visitors never heard of Schwefelgelb, but after an hour they certainly did! The Berlin duo that consists of Sid (of Keluar fame) and Eddy not only weasr suits that you only can see in clips of Modern Talking, they sound very 80s too (albeit with a big dose of contemporary techno too). If you are interested in the bastard child of DAF and Motor, then you can consider an adoption. Sublime.

Those who recently saw the brilliant documentary Lust & Sound in West -Berlin 1979-198 , know what a prominent role Bettina Köster played in the alternative music circuit. A lady who (literally and figuratively) saw it all. While outside the Zappa venue people were worried about what Christmas rubbish they want to buy this year, the BIM audience witnessed a legendary diva. The grin on Bettina's face revealed that she barely takes herself seriously. She never did. The cigarette that she smoked on stage was her middle finger: Bettina does what she wants to do, and that graces her. Even though her ​​musical company today is just a laptop, she reaches the high level of Nico at times, not that Bettina will believe this one second herself.

The penultimate act was Spetsnaz. The Swedish duo from Orebro knew from the first note what the mission was: setting up an EBM party so the audience could dance until it dropped! Not for one second the rhythm failed and after their concert, it was obvious why many EBM fans adore Stefan Nilsson and Pontus Stålberg: powerful EBM with apparent influences (Nitzer Ebb of course) and a distinctive sound. Perfect body, perfect beats, perfect music!

And then, of course, the moment arrived everyone was waiting for: the return of Project Pitchfork on a Belgian stage! Of course everyone knows their dark electro/future pop tunes. It was clear that the quartet benefited from this advantage because it chose a quirky set. Many famous hits were skipped, but nonetheless a superb act to see. Peter Spilles wondered why the Belgian goth audience did not take its children to the concerts so that they can see which great music their parents listen to. A good idea Mr. Spilles, bring your kids to Antwerp on 17th December 2016 for the 15th edition of BIM with à; GRUMH...
Didier BECU
21/12/2015
---
Het is ondertussen al jarenlang een traditie dat in Antwerpen de muziekfan voor het uitbreken van de eindejaarsfeesten nog recht heeft op een flinke portie alternatieve muziek van de bovenste plank. Dit jaar was het de veertiende editie. Voor ons zijn het slechts vier woorden die we moeten intikken, voor de Bodybeats-organisatie is het evenwel ieder jaar een helse karwei om in een klimaat waarin de pers nauwelijks nog weet wat het woord alternatief beteken, zijn stem te laten horen. En die stem weerklonk met verve op 18 en 19 december, want de 2015-editie is op alle vlakken geslaagd. Wat vooral opviel is dat iedere bezoeker een eigen uitgesproken keuze had. Zo was voor de ene de intieme set van Honeymoon Cowboys het hoogtepunt, anderen waren verlekkerd op de darkindusgeluiden van Trepanierungsritualen en weer andere concertgangers vonden het EBM-geweld van Spetsnaz de kers op de taart. Wie zijn wij om te zeggen wat nu de juiste keuze was? De diverse meningen zijn een levend bewijs dat BIMFest voor een zeer gevarieerd programma koos waarmee uiteindelijk iedere festivalganger tevreden is. Als je op de namen van de bands klikt, kom je op de pagina terecht waarop je Xaviers foto's kan bekijken.
Ook dit jaar was het BIMFest-programma over twee dagen gespreid. De term "opwarmertje" gebruiken we doelbewust niet, want daar waren de bands gewoon veel te goed voor. Het is nooit een gemakkelijk karwei om als allereerste band een festival te starten (zeker niet als ook de Antwerpse ring nog eens muurvast zit), maar voor Destin Fragile was dit allesbehalve een probleem. Met deze groep zag de BIM-bezoeker Spetsnaz eigenlijk twee keer op BIMFest, want deze synthpopband is samengesteld uit het Spetsnaz-duo Pontus Stålberg en Stefan Nilsson, aangevuld met Daniel Malmlöf. Wie gek is op pakweg Mesh, zal even verzot zijn op Destin Fragile: intelligente synthpop met veel gevoel voor melodie.
Eventjes leek er een kleine domper op de nakende BIMFest-pret te komen toen Popsimonova net een paar dagen voor het startsein door ziekte moest afhaken. In een recordtempo werd naar een volwaardige vervanger gezocht en werd gevonden met IC434. Ook al is dit geesteskind niet langer de muzikale prioriteit van Geert De Wilde, blijft IC434 één van de beste in zijn genre. Geert kreeg op het podium het gezelschap van Yves Schelpe van Psy'Aviah en de IC 434-nummers die vaak als onderwerp de niet zo fraaie kantjes van de mensheid hebben, gaan nog steeds door merg en been. Dark electro op zijn best en tja, ook al was het vrij vroeg om het toen al te zeggen: één van de BIM-hoogtepunten. Echte bodybeats!
En dan was het de beurt aan nog een Belgische act: The Juggernauts, een duo dat aardig op weg is om de Residents van de EBM-scène te worden. Neen, iedereen weet natuurlijk wie er achter dit futuristische omhulsel verborgen zit, maar laten we het mysterieuze spel lekker meespelen. Wie de identiteit van deze twee heren kent, weet dat ze een grote voorliefde hebben voor bodybeats (ha!) en dat hoorde je tijdens hun energieke set die voor een groot deel uit nieuwe nummers bestaat die binnenkort op hun debuutplaat zullen verschijnen. Wie van strakke, bij momenten agressieve (en zelfs grappige) EBM houdt, weet ook waarom dit project van Borg door Out Of Line werd opgemerkt: let your body learn!
De eerste avond werd afgesloten met Honeymoon Cowboys. Een groep die voor verdeeldheid zorgde. De BIM-set was een overduidelijk bewijs dat de Siglo-XX-link (Antonio Palermo, Klaas Hoogerwaard en Dirk Chauvaux) niet meer dan een opstapje was om de podia van de zwarte scène te bereiken, want de Honeymoon Cowboys-nummers hebben niks met de Genkse postpunkband gemeen, wel met bijv. Tindersticks. Gewaagd, zo veel is zeker, en iedereen had wel een mening (en dat ging van laagte- tot hoogtepunt).
Over de uurtjes slaap die een mens nodigt heeft, hebben we het maar beter niet, wel bijv. over Living Totem. Volgens Dirk Ivens een ideale act als opener, en hij heeft (alweer) gelijk. Visueel leek de Hongaarse dj wel op een versie van Roodkapje, ontworpen door een hhel erg dronken styliste, gelukkig toverde DJ Kraak heerlijke industrial beats uit zijn elektronische instrumenten. Een ontdekking!
Onbekend is onbemind, dat leek wel het motto van BIMFest 2015 te zijn. Gelukkig maar, want zo ontdekt een muziekliefhebber ook acts die hij anders zelden of nooit op een Belgisch podium ziet. Thomas Martin Ekelund is de man achter Trepaneringsritualen (ofwel T × R × P) en geloof ons: dit is death industrial die aan je broek blijft plakken. Zijn muziek, die vaak over occultisme en religie gaat, is niet meteen de meest toegankelijke muziek van het festival, wel één van de meest imponerende.
Ook op de tweede dag was er plaats voor Belgisch talent: The Arch. God mag weten waarom, maar deze elektro-gothact doet het al sinds 1986 goed in het buitenland, in België lijkt de pers toch niet goed te snappen wat deze band tijdens al die jaren heeft bewezen. Een charismatische zanger, oerdegelijk gespeeld met een geluid dat je omver blies. Kortom: gothrock (of zoiets toch) van het allerhoogste niveau. De set bevatte vooral nummers uit het nieuwe album, en ook al lijkt de eindconclusie voorspelbaar, is het een plaat om naar uit te kijken!
Wellicht hadden de meeste BIM-bezoekers nog nooit van Schwefelgelb gehoord, maar na een uurtje wist de ondertussen volgelopen Zappa wie dit Berlijnse duo was. Sid (van Keluar) en Eddy dragen niet alleen pakjes die je alleen maar in clips van Modern Talking zou verwachten, ze klinken ook ontzettend 80s (aangevuld met een flinke portie hedendaagse techno). Als het bastaardkind van DAF en Motor tot je verbeelding spreekt, kun je best een adoptie overwegen. Subliem.
Wie onlangs de briljante documentaire Lust & Sound in West-Berlin 1979-1989 zag, weet welke voorname rol Bettina Köster in het alternatieve muziekcircuit speelt. Een dame die (letterlijk en figuurlijk) alles zag. Terwijl buiten de muren van de Zappa de mensen zich zorgen maken over welke kerstrommel ze dit jaar zullen kopen, staat er op het podium een brok onuitwisbare muziekgeschiedenis. De grijns op Bettina's gezicht verraadt dat ze zichzelf amper serieus neemt. Dat heeft ze nooit gedaan. De sigaret die ze tijdens het voorlaatste nummer opsteekt is haar gemeende middelvinger: ze doet wat ze wil. Ook al is haar muzikaal gezelschap vandaag slechts een laptop, bereikt ze bij momenten het (eenzame) hoge niveau van mevrouw Nico.
De voorlaatste act was Spetsnaz. Het Zweedse duo uit Orebro wist vanaf de eerste noot wat zijn opdracht was: een EBM-feestje bouwen waarop lustig kon worden gedanst. Geen seconde viel het ritme stil, en het was zonneklaar waarom vele EBM-fans Stefan Nilsson en Pontus Stålberg op handen dragen: oerdegelijke EBM met duidelijk herkenbare invloeden (Nitzer Ebb dus) zonder dat er ook maar één seconde een gebrek is aan een eigen geluid. Perfect body, perfect beats, perfect music!
En dan was natuurlijk het moment waarop eigenlijk zowat iedereen wachtte: de terugkeer van Project Pitchfork op een Belgisch podium! De band van Peter Spilles heeft natuurlijk het gigantische voordeel dat hij zichzelf amper moet voorstellen, want iedereen kent zijn darkelectro-/futurepopdeuntjes. Het was duidelijk dat het viertal van dit voordeel profiteerde, want het koos voor een eigenzinnige set waaruit heel wat bekende hits waren geschrapt. Peter Spilles vroeg zich af waarom het Belgische gothpubliek zijn kinderen niet meebrengt naar de optredens zodat ze kunnen zien naar welke fantastische muziek hun ouders luisteren. Een goed idee mijnheer Spilles, op 17 december 2016 dus, want dan is er de vijftiende editie van BIM met o.a. à;GRUMH…
Didier BECU
21/12/2015
---