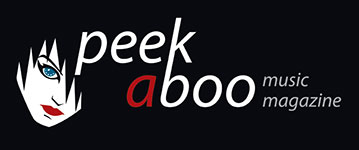 like this cd review
---
!DISTAIN
On / Off
Music
•
CD
Synth Pop / Electro Pop
[90/100]

Echozone
09/06/2011, Jurgen VANVLASSELAER
---
It's always nice when I get to review an album of a band that I really like. Although, it can be annoying as well, when it seems that the new album is terrible. What do you write then eh? Luckily this is not the case at all with the new album of the German outfit !Distain (who have now been reduced to the duo Alexander Braun & Manfred Thomaser for a couple of years).
On|Off is their 6th album, compilations not included, and I may use the word masterpiece here.
Opener The 6th Floor, the new single Mein Weg and Monokultur can easily compete with the best songs in synthpop world. Excellent tunes and catchy melodies, the typical ingredients on a !Distain album. In My God they sing 'Music Is My God, Harmony Is My Religion' and that says it all.
12 pearls, which are again a musical feast for the ears, although I have to be honest and admit that 1 of those 12 pearls is a little bit less shiny then the other 11. On What Do You Want From Me Swedish singer Tess Fries is doing the female vocal part. Her voice reminded me a little bit of Gwen Stefani from No Doubt. I am convinced that Miss Fries is a very good singer, but the colour of her voice doesn't really go well with the warm voice of Alexander Braun. Apart from this little miscast, this is again an excellent album.
Jurgen VANVLASSELAER
09/06/2011
---
Het is altijd fijn wanneer je een cd mag bespreken van een groep waar je fan van bent. Al is het altijd ook een beetje bang afwachten, want stel dat het een miskleun van jewelste is geworden, wat ga je dan neerschrijven? Gelukkig is dit niet het geval met On|Off, de nieuwe cd van het Duitse !Distain, sinds enkele jaren gereduceerd tot het duo Alexander Braun & Manfred Thomaser.
On|Off is hun 6de boreling, de verzamelaars niet meegerekend, en het is wederom een pareltje geworden.
Onder meer The 6th Floor, de nieuwe single Mein Weg en Monokultur behoren tot het beste wat de synthpop wereld te bieden heeft. Fijne deunen en catchy melodieën zoals we dat wel gewend zijn van hen. In My God zingen ze 'Music Is My God, Harmony Is My Religion', ik kan het niet beter verwoorden.
12 parels die wederom een muzikale streling voor het oor zijn. Al moet ik eerlijk toegeven dat er tussen die 12 parels eentje bij zit die niet zo schittert als de andere 11. Op What Do You Want From Me worden de vrouwelijk vocalen gebracht door Tess Fries, een Zweedse zangeres die me stemgewijs deed denken aan Gwen Stefani van No Doubt. Ik twijfel er niet aan dat juffrouw Fries een uitstekende zangeres is, maar de kleur van haar stem past totaal niet bij de warme stem van Alexander Braun, het vloekt zelfs een beetje. Maar buiten deze kleine uitschuiver is dit wederom een uitstekend album geworden.
Jurgen VANVLASSELAER
09/06/2011
---