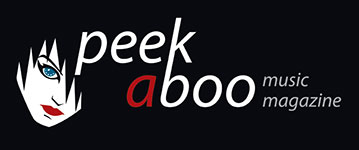 like this vinyl review
---
NOSTALGIE ETERNELLE
Nostalgie éternelle EP
Music
•
Vinyl
Minimal
•
Synth Pop / Electro Pop
[84/100]

EE Tapes
07/06/2011, Didier PIETERS
---
7" vinyl EP / 250 copies
Nostalgia-hunters are well rewarded these days. Just think of all the nice goodies we got (recently) from OnderStroom Records, Dark Entries Records and LTM Recordings.
EE Tapes can easily be added to this list of impressive labels. There back now with a fantastic EP, "Nostalgie éternelle" from the German duo Nostalgie éternelle. Stefan Heinze and Dieter Mauson bring you dark minimal synthpop / wave of outstanding quality.
The 4 songs on this EP were released earlier on cassette-compilations.
"Without You" opens graciously with an effective mix of bass, nervous electronics and FALL-ish vocals. Next up is "Too Late To Be Sad", a captivating instrumental. Pay attention to the fantastic bass (Trisomie 21) appearing for the first time halfway the song! This wonderful track alone ensures a high score for this release! I played it over and over again these last few days. The EP continues with more intriguing, adventurous bleeps and (very) dark synths in "Conquest" and the instrumental "Just Darkness".
To EE Tapes: respect!
Wonderful EP and only 249 copies left, so hurry to wool-e-shop and buy this gem! The first 85 copies are numbered and 2 extra photographs are added.
Didier PIETERS
07/06/2011
---
7" vinyl EP / 250 copies
Nostalgiejagers worden dezer dagen op hun wenken bediend. Getuige al het recente lekkers op onder andere OnderStroom Records, Dark Entries Records en LTM Recordings.
Ook passend in dat imposante rijtje: het Belgische EE Tapes, dat nu uitpakt met de schitterende "Nostalgie éternelle EP" van Nostalgie éternelle, een duits duo dat dark minimal synthpop / wave serveert. Hun namen? Stefan Heinze en Dieter Mauson.
De 4 songs op deze EP verschenen in 1988 op diverse compilatie-cassettes.
In de waardige opener "Without You" krijgen we een doeltreffende mix van basgitaar, nerveuze elektronica en Fall-achtige zang. Vervolgens komt "Too Late To Be Sad", een bevreemdend instrument-taaltje. Let op de fantastische bas (Trisomie 21) die halfweg het nummer een eerste keer zijn intrede doet. Dit is een prachtnummer dat op zich reeds een hoge score rechtvaardigt. Verder krijg je nog meer intrigerende, avontuurlijke bliepjes en donkere beklijvende synths in "Conquest" en het instrumentale "Just Darkness".
Aan EE Tapes: respect!
Pracht EP en slechts 250 (249) copies. De eerste 85 exemplaren zijn genummerd en bevatten bovendien 2 extra foto's. Haast u naar de betere platensmurf, zou ik zeggen!
Didier PIETERS
07/06/2011
---