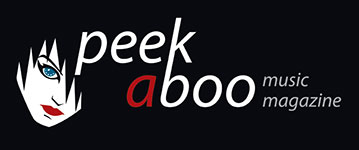 like this cd review
---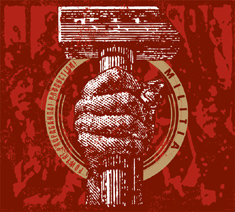 MILITIA
Power! Propaganda! Production!
Music
•
CD
Industrial
[92/100]

Neuropa Records
06/06/2011, Didier BECU
---
One of the genres that never seem to fade away is the industrial one and there can be lots of theories but the main one will be that this genre is able to fullfill the expression of someone at its most.
For some that can be some sound outbursts, while for others it's about exploring weird sounds and then there are those who have a message.
It's in that last category that you have to add Militia, a band that was formed by Frank Gorrissen in 1989.
Anyone who ever has seen a live gig by them, not only comes back but it's always quite fascinating which material they brought on stage. It can be everything, from oil drums to cylinders as long as you can beat on it.
Many people will compare them to Test Dept. and that's not out of the blue. Not only is Militia's music mainly based on percussions but just like them, their music has an anarchist message just like the miners from Test Dept. used to have.
These tribal-industrialists certainly do have a message in a country (that's Belgium) that sees politics as some silly entertainment. If Frank and his mates will ever convince a rural population that elect their politicians on the base of some game shows is another thing but they have something to say.
Their latest cd comes beautifully packed with a poster that shouts "We're no longer the obedient sheep" and it almost makes you wish it was just than some poster and that the communist images would wake up a society that is satisfied with a "live and let go"-attitude.
The cynical in me says that this cd will land on cd players from people who don't have to be convinced but wasn't there a saying that goes like: as long there's life, there's hope?
If it depends on Militia, the choice is clear which translates itself into Leninesque song titles (or perhaps better manifests) like "The undeniable power of the proletariat" or "power to the people".
And something about the music, perhaps?
Well, as said a Militia-gig is an experience on its own that goes through the veins but on this latest offering, everything's of course based on percussion but there are so many soundscapes included that "Power!Propaganda!Production" sounds like ear friendly indus music whatever that means!
So yes, the march goes on and so does the message. Perfect stuff!
Didier BECU
06/06/2011
---