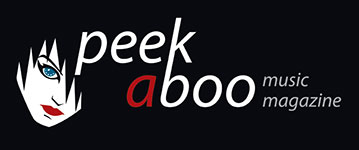 like this cd review
---
STELLARDRIVE
ERS-4: Speak, Memory
Music
•
CD
Rock
[73/100]

Le Sonotone Records
07/06/2011, Bernadette ALLAERT
---
Stellardrive is a five piece band from Besançon. The musical line-up is: guitars, bass, drums and keyboards.
The first track on the album ERS-4: Speak, Memory (Synesthesia), immediately grabs your attention. The song is the ideal introduction to the rest of the album. It is quietly build up but has a strong foundation. I am mistaken when I think the song is building up in complexity. At that moment I already listen to track 2: Burnt. Each track melts into the next, which gives extra dimensions to the musical structure of the whole album. The architecture of this record is correct. The structure of the song Burnt reminiscent of the compositions of the Esbjörn Svensson Trio (jazz with pop status). Amuptaum is heavy metal rock and this song puts the tone for the rest of the CD. The following numbers change melodic passages with strong rhythms, sharp guitars, and deep bass lines. However, the contribution of the instruments is equally balanced.

A fellow reviewer wrote that he listens to the music during the drive home from work. I am familiar with the therapeutic effect of music while travelling. The album will definitely be on my MP3 player, but in the train I certainly will omit the head banging.
http://www.stellardrive-music.org/
Bernadette ALLAERT
07/06/2011
---
Stellardrive is een vijfkoppige band uit Besançon. De muzikale bezetting: gitaren, bass, drums en keyboards.
De eerste track van het album ERS-4: Speak, Memory (Synesthesia), pakt meteen je volle aandacht. De ideale introductie voor de rest van de plaat: rustige opbouw met toch een stevig fundament. Maar ik vergis mij wanneer ik denk dat het nummer in complexiteit wordt opgebouwd. Op dat moment hoor ik al track 2: Burnt. De nummers vloeien nl. in elkaar over, en dat zorgt voor bijzonderheden wat betreft de muzikale constructie van het geheel. De architectuur van deze plaat klopt. De opbouw van het nummer Burnt doet denken aan de composities van het Esbjörn Svensson Trio (jazz met popstatus). Amuptaum is stevige metal rock en hiermee wordt letterlijk de toon gezet voor de rest van de CD. In de volgende nummers wisselen melodische passages af met stevige ritmes, scherpe gitaren, diepe baslijnen. Toch blijft het aandeel van alle instrumenten in evenwicht en is het geheel goed uitgebalanceerd.
Een collega recensent schrijft dat hij de muziek beluistert tijdens de autorit van het werk naar huis. De therapeutische werking van muziek tijdens woon-werkverkeer is mij bekend. De plaat zal zeker opstaan op de MP3-speler, maar in de trein zal ik het headbangen maar achterwege laten.
http://www.stellardrive-music.org/
Bernadette ALLAERT
07/06/2011
---