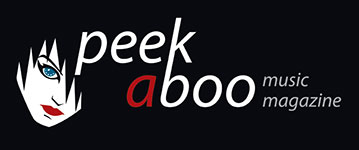 like this vinyl review
---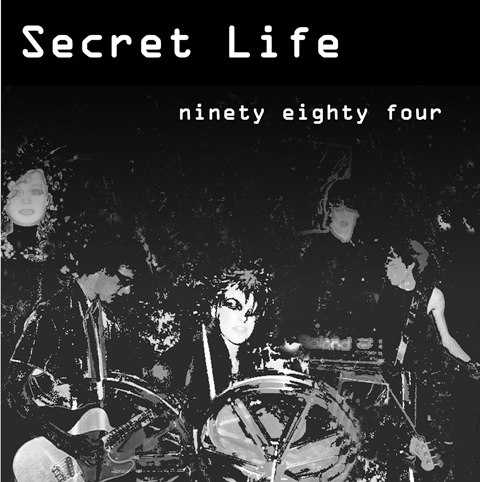 SECRET LIFE
Nineteen Eighty Four
Music
•
Vinyl
New wave
[72/100]

Walhalla Records
09/06/2011, Didier CZEPCZYK
---
The record store and independent label Walhalla Records pursues its work of eighties rarities excavation. As a good New Wave temple keeper, it proposes us this time to (re)discover Secret Life. Sort of Flemish equivalent to Jo Lemaire + Flouze, this combo from Antwerp was active between 1982 and 1988. It was very successful in the alternative scene from this time. After several concerts, complimentary reviews in the specialized press and some contributions to various compilations, the band split after singer Liz Verheycken moved to USA. As the title points out, this album (duplicated in 520 numerated copies and available in Cd or vinyl LP. Notice that the 50 first releases are signed by the band members) deliver us compositions written in 1984, a very representative and productive year in Secret Life history. On the menu: twelve tracks clearly influenced by Siouxie And The Banshees, The Cure or also X-Mal Deutschland. As for the voice, it sounds like Nina Hagen.
The production at times is quite amateurish, a little bit like a demo we could say. But it deserves credit for being faithful to a period when the recording techniques were so different than nowadays. We can also hear some imperfections in the guitar play. Some little clumsiness which make however the whole album human and sincere. Good historical evidence of a band stayed unfairly unrecognized and of a decade where only energy and passion were able to make the difference. I have personally adored the captivating « Witches ». Made in two versions (live and studio), I've been totally bewitched …I'm funny, I know.
Didier CZEPCZYK
09/06/2011
---
Le disquaire et label indépendant Walhalla Records poursuit son travail d'exhumation de raretés eighties. En bon gardien du temple de la New Wave, il nous propose cette fois de (re)découvrir Secret Life. Sorte d'équivalent flamand à Jo Lemaire + Flouze, ce combo anversois fut actif entre 1982 et 1988. Il s'était taillé une belle réputation dans le milieu alternatif de l'époque. Après de nombreux concerts, des critiques élogieuses dans la presse spécialisée et quelques participations à diverses compilations, le groupe avait fini par se séparer suite au départ pour les USA de la chanteuse Liz Verheycken. Comme son nom l'indique, cet album (tiré à 520 exemplaires numérotés et disponibles en version Cd ou Lp vinyle. A noter que les 50 premières copies sont dédicacées par les membres du groupe) présente des compositions datant de 1984, une année très productive et bien représentative de la carrière de Secret Life. Au programme : douze titres fortement influencés par Siouxie And The Banshees, The Cure ou encore X-Mal Deutchland. La voix quant à elle lorgne du côté de Nina Hagen.
La production sonne assez amateur par moment, un peu comme une démo dirons-nous. Mais elle a le mérite d'être fidèle à une période où les techniques d'enregistrement étaient bien différentes que de nos jours. On notera également quelques imperfections au niveau du jeu de guitare. Des petites maladresses qui rendent cependant l'ensemble humain et sincère. Un bon témoignage historique d'un groupe resté injustement méconnu et d'une décennie ou l'énergie et la passion pouvaient encore abattre des montagnes. J'ai personnellement adoré l'envoûtant « Witches ». Déclinée en deux versions (live et studio), cette chanson m'a totalement ensorcelé … Je suis drôle, je sais.
Didier CZEPCZYK
09/06/2011
---