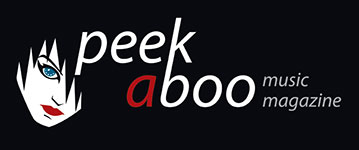 like this cd review
---
KINDEST LINES
Covered in dust
Music
•
CD
Indie
•
Minimal
•
Shoegaze
[93/100]

14/06/2011, Didier BECU
---
Little by little the New York-based Wierd Records is becoming the new 4-AD. Not musically, mind you, but their trademark has become some sort of guarantee.
In the spirit of '"If it's on Wierd then it's good" we're happy to welcome another brand new band who will rock our socks. If someone would ever tell me that there should be a band around that succeeds in combining the dark pop from Asylum Party with the '60s touch of the famous Phil Spector-sound, I'd say you're crazy, but Kindest Lines did.
From the very beginning this band from Louisiana sucks you in their strange coldwave-shoegazepop.
For a moment you think "Hazy Haze" will sound like some song by The Raveonettes but from the moment you hear the voice from female lead singer Brittany Terry, you know you'll be dealing with a very special band.
The great thing about Kindest Lines is that "Covered in dust" has become a very varied album that is more than just an excuse from a band who found some genius trick.
"Destructive paths to live happily" (what a song title!) flirts with what we tend to call the danceable Wierd-pop, "Strange birds" is the kind of popsong that should be number one in every decent chart while a song like "Prom song" has only one keyword : melancholy.
How label boss Pieter Schoolwerth keeps on finding these minimal popgems is beyond us, but along with the most recent Martial Canterel-album, this label released two albums that are now already knocking on the door that gives them entrance to the top of 2011.
Didier BECU
14/06/2011
---