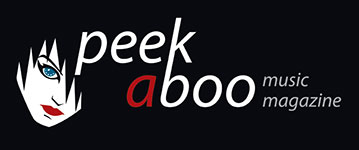 like this cd review
---
DAVID SYLVIAN
Died in the Wool
Music
•
CD
Classical
•
Experimental
[72/100]

13/06/2011, Bernadette ALLAERT
---
Died in the Wool is a collaboration between David Sylvian, the classically trained composer Dai Fujikura, jazz musicians and classically trained musicians.
The box contains two CDs. CD 1 contains six songs from Sylvian'sManafon album, released in 2009. These have been reworked by Fujikura. The rest of the album contains new work. CD 2 is a composition for the installation When we return you won't recognise us, originally written for the Architecture, Art and Landscape Biennial of the Canary Islands (2008-2009).
Reading this information sets your expectations as a listener. By adding strings to existing compositions often - what might be called - "the Night of the Proms level" increases, and what is the value in releasing a composition that is actually part of an overall visual and artistic project. However, we should have known better -! It is not good to look at art, literature and music, with prejudice. Openness, the feeling of total freedom is necessary, especially to experience the piece When we return you won't recognise us.
In that piece, star improvisers are playing with a string sextet conducted by Fujikura. Improvisation was handled by settling on a handful of chord clusters prior to the session and the director formulating a series of hand gestures that would indicate which combination of responses were required from the sextet at any given moment in time. Such processing requires a great musical insight, a mastery of technique, and an anticipation of the created connotations. In a previous review on this website, I wrote: Nevertheless how free sounds, tones, musical motifs and melodies are moving, there will always be a unity in execution and experience, because all music is composition. This piece is an example of that statement. The result is a minimalistic instrumental electro-acoustic composition. The full 18 minutes and 15 seconds are an experience: a beauty of a soundscape.
CD 1 is less convincing. The musical approach is very interesting but the whole is likely to tilt toward sentimentality. The main reason Fujikura was hooked by Sylvian's work was his voice: "The most beautiful voice in the world". The voice and diction of Sylvian are undeniably special. In the reworked compositions the voice however is too much in the foreground, too emphatic and without much variation. Sounds emphasize vocal intonations, the course of the music is slow. This makes the whole monotonous and after a few tracks it becomes quite boring. One example, the song Emily Dickinson. On Manafon: a pearl. On Died in the Wool: overacting. It all seems a little too intellectually and literary classic: lots of content on all levels. Not that there is anything wrong with that, but this approach is crying out for measurement and balance. All the elements are there to create a chamber opera or a classical recital. On this album unfortunately, the realization does not really meet what was intended or what might have been intended.
There is so much more to say about this album. Perhaps a proper essay would nuance my opinion on CD 1. That should be an indication of the potential of the music, and of the dualism in the art experience: rejection and attraction in one same subject.
A score-? I have to divide this: CD 2 a 9, CD 1 a 6. Mathematical average (or the aesthetic experience converted into numbers): a 7 plus.
Bernadette ALLAERT
13/06/2011
---
Het project Died in the Wool is een samenwerking tussen David Sylvian, de klassiek geschoolde componist Dai Fujikura, jazzmuzikanten en klassiek geschoolde muzikanten.
De box bevat twee CD's. CD 1 zijn de opnames van 6 songs van de in 2009 uitgebrachte plaat Manafon. Deze nummers werden door Fujikura herwerkt. De rest van de plaat bevat nieuw werk. CD 2 is een compositie voor de installatie When we return you won't recognise us, oorspronkelijk geschreven voor de Architecture, Art and Landscape Biennial of the Canary Islands (2008 – 2009).
Bij het lezen van die informatie stel je als luisteraar je verwachtingspatronen in. Door strijkers toe te voegen aan bestaande composities stijgt het Night of the Proms-gehalte, en wat is de meerwaarde van het uitbrengen van een compositie die eigenlijk onderdeel is van een visueel en artistiek totaalproject. Wij zouden echter beter moeten weten - ! Het is niet goed om met vooroordelen naar kunst te kijken, literatuur en muziek te beleven. Onbevangenheid, het gevoel van totale vrijheid is nodig, zeker voor het beleven van het stuk When we return you won't recognise us.
In dat stuk spelen improvisatiemuzikanten samen met een strijksextet dat door Fujikura wordt gedirigeerd. De improvisatie van de strijkers werd georganiseerd door voorafgaand aan de opnamesessie een reeks akkoordclusters vast te leggen, en door vooraf enkele handbewegingen van de dirigent af te spreken waarmee tijdens de opname duidelijk werd gemaakt welke respons van de muzikanten werd verwacht. Dergelijke manier van werken vereist een groot muzikaal inzicht, een beheersing van techniek, en een anticiperen op de gevoelsconnotatie van datgene wat wordt gecreëerd. In een eerdere bespreking op deze website, heb ik geschreven: Hoe vrij de geluiden, klanken, tonen, muzikale motieven en melodieën ook bewegen, in uitvoering en beleving is er toch die eenheid, want alle muziek is compositie. Dit stuk is daar een voorbeeld van. Het resultaat is een instrumentale minimalistische elektro-akoestische compositie. De volle 18 minuten en 15 seconden zijn een belevenis: een pracht van een soundscape.
CD 1 overtuigt minder. De muzikale aanpak is zeer interessant maar het geheel dreigt te kantelen in de richting van sentimentaliteit. We weten dat Fujikura over Sylvians stem zegt dat die 'de mooiste van de hele wereld is'. De stem en de dictie van Sylvian zijn ontegensprekelijk bijzonder. De stem wordt echter teveel op de voorgrond, té nadrukkelijk en zonder veel variatie gebruikt. Klanken benadrukken stemintonaties, het verloop van de muziek is traag. Daardoor is het geheel monotoon en na enkele tracks wordt het saai. Eén voorbeeld, de song Emily Dickinson. Op Manafon: een parel. Op Died in Wool: overacting. Het lijkt ook allemaal een beetje intellectualistisch klassiek en literair: op alle fronten heel veel inhoud. Niet dat daar iets mis mee is, maar dergelijke aanpak schreeuwt om dosering en balans. Alle elementen zijn aanwezig voor het maken van een kameropera of een klassiek recital. Op deze plaat komt de realisatie, helaas (driewerf helaas) niet echt tegemoet aan wat de bedoeling is geweest of, wat de bedoeling had kunnen zijn.
Over deze plaat is nog veel meer te zeggen. Misschien moet er maar eens een uitgebreid artikel worden geschreven met aan het eind van het betoog de conclusie dat mijn oordeel over CD 1 moet genuanceerd worden. Laat die bedenking een indicatie zijn over het potentieel die deze muziek bevat, en over het dualisme in kunstbeleving: afstoten en aantrekken in één gegeven.
Een quotering - ? Dit moet ik opdelen in twee stukken: CD 2 een 9, CD 1 een 6. Mathematisch gemiddelde (of hoe een esthetische beleving in getallen wordt omgezet): een dikke 7.
Bernadette ALLAERT
13/06/2011
---