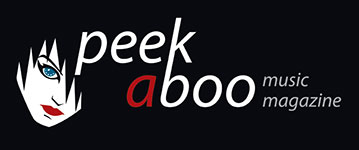 like this cd review
---
YOUR LIFE ON HOLD
Burning for the Ancient Connection
Music
•
CD
Gothic
•
Gothic Rock
[98/100]

Solar Lodge/Alive!
03/11/2017, Jurgen BRAECKEVELT
---
It seems Belgium has produced another fine Goth-Rock band to be reckoned with! What's in a name: Your Life On Hold is another musical brainchild of producer/composer Jan De Wulf. A name that should ring a bell, if not, we are happy to give you some electronic brain pulses: Mildreda (Dark Electro) and Diskonnekted (Electro with slightly more Industrial influences) are two projects which might help you to link the artist's name. After 20 years, exorcism with pure electronic compositions, John Wolf (aka Jan De Wulf) has now gone back to his first musical love: the guitar. The debut album Burning For The Ancient Connection has been recently released on Solar Lodge. An 8 track musical masterpiece, of which the spore had been planted for several years, now suddenly shoots from of the ground like a huge beautiful mushroom.
The opening-song, Phoenix, immediately sets the tone for this rocking album, on which guitars with a firm distortion level flirt with the typical Goth reverb sounds. The Phoenix, a Greek mythical being, resurrected from its own ashes. During almost 8 full minutes this song sips around, then cycling and high flying, then diving fiercely close to the ground. "Every morning I find myself, Reinventing the dream that keeps me alive. A 'tall tale' story for my heart to beat, So nobody knows my big defeat …. Like a phoenix I will rise again"... This song reminds me a little of Fields Of The Nephilim.... 8 minutes of pure joy.
Attawapiskat suddenly takes off and rocks away. The song does not breathe happiness at all but if you want to know why … Dr. Google will explain it all. " Every night I have that tunnel vision for dying I see myself falling apart again". It's great to hear Jan's vocals in a different way than as we are used to from his previous projects, also because it's globally totally different music style.
After listening to the first tracks it becomes clear there are still a lot of devilish thoughts slumbering and they have to go. The demons in his head are clearly looking for a way out and Exorcism will do the job. It's audible in the dark guitars and melancholy, despair, but never-ending death cries that begs for salvation. An upbeat song, but still imminent dark. After this devil's expulsion, there's little relief with Already Lost. The slightly more cheerful melody and lyrics give the listener some space to breathe.
Rome welcomes us with a dry repetitive drumbeat and a bass line that seems to open your skin as a razor sharp scalpel. While guitars slowly fade in, giving the song a nice melody.
For the next song, John Wolf found inspiration from the great Flemish poet Willem Elsschot and his poem De Klacht van den Oude. A Dutch poem about accepting decay, deterioration and aging while still having the desire to find a young lover … in spite of everything. Knowing life was not a gift, he made mistakes and may have hell as the last resort. Is there any hope? Will you sink away into quicksand, where fighting it only works against you? Is there still a sparkling hope or … Is your life on hold? Falling down is one, but getting back up, scratching and continue fighting, the sequel.
With Hope Is For Dreamers, midlife crisis hits like a hammer. Is this it? Does it stop here? Will later ever come and will it be different like used to be? Still you feel gratitude in this song, while the punky pointy shoes of fragile bodies try to free their mind almost in slow motion …in a haze of smoke.
One thing is for sure: This is a great record that deserves a place in the record collection of every would be Goth-rocker. John Wolf (aka Jan De Wulf) delivered a bomb. From the first second this album takes you on a trip almost feeling the actual pain. Your Life on Hold feels very recognisable and makes you want to hear more. Jan also told us he had to make this record and he's damn right! This is most definitely a wonderful Goth Rock project and apparently there's already new material in the making for a sequel. But while looking forward, and until then, we can play Burning for the Ancient Connection on repeat!
Jurgen BRAECKEVELT
03/11/2017
---
België is bij deze een gothic rockband rijker. What's in a name: Your Life On Hold is ontsproten aan het muzikale brein van Jan De Wulf. Een naam die bij velen al een licht doet branden. Voor diegenen waarbij dit niet zo is, helpen we graag enkele electronische impulsen in het brein hun werk doen: de namen Mildreda (dark electro) en Diskonnekted (electro met iets meer industrial invloeden) brengen wellicht verheldering of context. Na 20 jaar de duivels te hebben uitgewerkt in het electronische werk, grijpt John Wolf (aka Jan De Wulf) nu terug naar zijn eerste muzikale liefde: de gitaar. Op Solar Lodge komt het debuut uit: Burning for the Ancient Connection. Een 8 nummers tellend muzikaal meesterwerk, waarvan de kiem er al enkele jaren was en dat nu als een paddenstoel uit de aarde schiet
Openingssong is Phoenix. Dit nummer zet meteen de toon voor een rockend album, waarin gitaren met een stevige distortie flirten met de zo typische reverb-klanken. De feniks als Griek mythisch wezen dat uit de eigen as herrijst. Bijna 8 minuten lang sluipt deze song rond, cirkelend, dan weer hoogvliegend, dan vervaarlijk dicht tegen de grond. Every morning I find myself, Reinventing the dream that keeps me alive. A 'tall tale' story for my heart to beat, So nobody knows my big defeat
Like a phoenix I will rise again… het heeft een vleugje dat aanleunt bij een band die Fields of …. 8 minuten puur genieten.
Attawapiskat rockt meteen een heel eind weg. Hoewel de song allerminst vrolijkheid ademt. Dr google vertelt de reden als u Attawapiskat even opzoekt. Every night I have that tunnel vision for dying I see myself falling apart again … Geweldig is dat Jan vocaal in deze song alle registers opentrekt, wat we hem in zijn voorgaande projecten (mede door de andere stijl) weinig hoorden doen. Maar vocaal klopt het geweldig.
In vorige songs bleek al duidelijk uit de inhoud dat er heel wat duivelse gedachten sluimeren en die moeten eruit. Exorcism maakt dit duidelijk. The demons in his head zoeken duidelijk een uitweg. Dat klinkt ook door in de donkere gitaren en de melancholie, wanhoop, de niet aflatende doodskreet die smeekt om verlossing. De song heeft tempo, maar is toch dreigend donker. Na de duivelsuitdrijving volgt een klein beetje opluchting in Already Lost. De iets vrolijkere melodie annex tekst geven de luisteraar even ademruimte.
In Rome worden we verwelkomd door een kurkdroge repetitieve drumbeat en een baslijn die als een scalpel de huid opent. De gitaren wandelen langzaam de song binnen en zorgen voor melodie.
Voor de volgende song haalde John Wolf inspiratie bij de grote Willem Elsschot en diens gedicht De Klacht van den Oude. Een klagerig gedicht over het moeten aanvaarden van aftakeling, achteruitgang en oud worden. Maar ook over het verlangen om ondanks alles een jonge geliefde te vinden. Wetende dat het leven geen cadeau was, dat hij fouten maakte en wellicht de hel als laatste toevluchtsoord zal hebben. Is er dan nog hoop? Verzink je in drijfzand, waarbij vechten contraproductief is? Is er nog een sprankel hoop of staat het leven 'on hold'? Falling is één , terug recht krabbelen en verder strijden het vervolg.
Met Hope Is For Dreamers slaat de midlife crisis snoeihard toe. Is dit het dan? Stopt het hier? Zal later ooit komen en anders zijn dan wie je vroeger was? U voelt de vrolijkheid van deze song, waarbij de puntschoenen frêle lichamen in een waas van rook menige keren op de dansvloer hun eigen kwelgeesten bedwingen in trage bewegingen. Zo voelt de song ook aan.
Eén ding staat buiten kijf: dit is een géweldige plaat die bij elke zichzelf verklaarde gothrocker een plaats in het platenrek verdient. John Wolf (aka Jan De Wulf) levert een dijk van een plaat af. Van seconde één is het dromen én de pijn voelen. Your Life on Hold is voélbaar. En het is nu reeds snakken naar méér van dit. Jan vertelde ook dat deze plaat moést gemaakt worden en gelijk heeft hij. Dit is af en ronduit géweldige gothrock. Er is ook al materiaal in de maak voor een opvolger.. waar we nu al naar uitkijken. En intussen? Kan je deze Burning for the Ancient Connection eindeloos draaien....
Jurgen BRAECKEVELT
03/11/2017
---
---