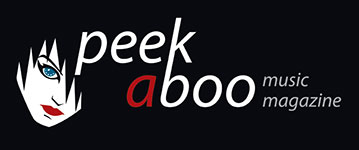 like this cd review
---
ELEZORIA
Astray
Music
•
CD
Darkwave
•
Synthpop
[95/100]

ScentAir Records
20/11/2017, Masha KASHA
---
Good news from the East. As you know recently the Russian dark scene has seen various darkwave bands emerge, like Otto Dix or Stilife, that have become famous at an international level.
Elezoria is fully continuing the tradition of Russian dark synthpop music of high quality. The band was founded by Dmitry Nordman in 2008. The music style balances somewhere between synthpop and darkwave. "Astray" is a good example of an album with a mature concept and well balanced track selection. The deep lyrics also create an additional dimension to the work. I am using cliche terms but here I will still have to menton a "hint of slavic melancholy". Ethereal sounds, good, pitchy bass and deep dark male vocals are mixing in the dark spirit of this album. The only female vocal track is Hungry Lucy typed "Farewell" - soft, shy but well grounded.
Style
The mood, text and the music remind of "In My Rosary" or "Deine Lakaien", but a much more soft, discrete and rhythmic version.
Favourite tracks
Definitely "Motion". Vibrant, ethereal and dreamy. A good, multi-layered instrumental part, vibrant beat, catchy melancholic chorus. Makes shedding a tear your little sentimental nature. "Frozen tears of sorrow" gains points for the deep performance. "Ceiling and walls" is another track worth mentioning for keeping a good ying yang balance between dark and vapourish, dreamy and evil, which offers a very good dramaturgy for a song as whole.
When to listen
When you feel sentimental, when you have the Autumn blues... during the long sleepless nights.
To sum it up
Outstanding soft darkwave release. 95 out of 100. Bravo!
Masha KASHA
20/11/2017
---