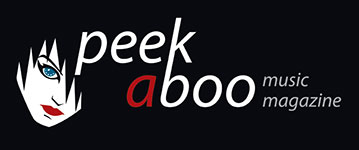 like this cd review
---
KASPER HATE
Why Live When You Can Rule
Music
•
CD
Electro Wave
•
Indie
[75/100]

ScentAir Records
30/01/2018, Masha KASHA
---
Kasper Hate
Kasper Hate is rather enigmatic project from Hamburg. "Why live when you can rule" is the fourth album released on ScentAir Records. The album bears two surprises. Do not judge the book… sorry the CD by its cover. The music you hear is not folky but rather dark electro. Second surprise is the first song of the album, which makes you think the whole LP will be continued in Joachim Witt style. Well, if you have heard Kasper Hate before you surely know which musical style you have to expect.
Style
I would not call it new retro wave but a new retro electro. The sound is very raw and electronic, the voice is distorted in a retro sound manner but the BPMs and the vocal manner reveal, that the release is really modern.
Favorite song
"Replaced Sun" is a strong, vibrant, dancefloor hit. Fits perfectly to the album opening.
I would love to mention "The Flood" because of the catchy, interesting instrumental notions. I really appreciated "One Heartbeat, One Love" for its lyrics - very pictographic words
"Two people - one heartbeat
Two hearts - one heartbeat
One heartbeat - one love"
Simple and essential. The case when less is actually more.
When to listen to it
In a light melancholic, slightly heartbroken mood. Especially "Big Boys Don't Cry" to cheer you up (or let you cry out). For meditating in bed looking at the ceiling.
To sum it up
Good release full of minimal electro robotic sounds with distorted vocal and a big concept behind the release. Kasper Hate's style is pretty special and unique, so it is up to you to find out if you appreciate it.
Masha KASHA
30/01/2018
---