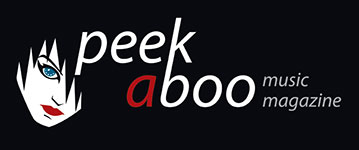 like this cd review
---
PARADOX OBSCUR
Artifact
Music
•
CD
Dark Wave
•
Minimal
•
Synth Wave
[92/100]

Young & Cold Records
12/03/2018, Jurgen BRAECKEVELT
---
Paradox Obscur, the Greek project of Toxic Razor (Kostas Stavropoulos) & Kriistal Ann (Anna Michailidou), formed in January 2014, present us their third LP Artifact. Both also have several other projects like Anna Kriistal Ann, Sine Silex - Toxic Toxic Razor and Metal Disco. They combine their characteristic dark sounding synths with a minimal twist, with shimmering electronics and equally shimmering drums of the same alloy. Top that with the somewhat shrill, angular and unique voice of Kriistal Ann and you get dark, raw, floating dark minimal music.
What is striking about Artifact, compared to the two previous albums, is that it is much more diverse. 10 songs that vary from very dark minimal electro to dark-wave and even a bit of EBM peeking through. The track Twilight has a very wry rhythm, while the intriguing voice of Kriistal Ann cuts through it. Desert Of Distress has a super dry rhythm where a contagious melody flutters through. And it can get no more minimalistic than the title track Artifact itself, a very sober instrumental. Chilly, deep and dark, laced with a spooky sound which could give many horror movies an extra dimension.
In Control starts out as a good old (oh yeah fuckin 'hell!) Newbeat song. Play Ibiza from Amnesia and this song together and judge for yourself. A melody, interlaced with bass and vocals from Kriistal Ann, who seems to endure a hellish pain. The vocals are so painful it almost hurts.
With the track Enhancer, Paradox Obscure even balances on the border of EBM. It sounds more electronic while Toxic takes part of the vocals for himself too. His voice being heavily processed, though. Then back to basics with Afterlife Affect that goes back to the minimal formula.
With Ashes we also get a taste of dark-wave served. Indeed the menu is varied, the dishes deserve a 5 star review, accompanied by a renowned castle wine to compliment the flavour!
With Storm we get more primordial minimal sound, followed by A Different Hum, taken from the same barrel it seems.
The analog music machines do their job but in a very modest way.
To conclude we get the very deep and dark track Testimony. The song drags itself desperately further, postponing the last breath. Slowly, dark and melancholic.
Paradox Obscur delivers with Artifact (released on Young & Cold Records) yet another a very good, more varied and fascinating album. The duo proved their quality already with previous gems and confirm their quality again with this release. They cautiously seem to follow more contemporary paths of electronic music, while staying loyal to their machinery. Play it loud... over and over again!
Jurgen BRAECKEVELT
12/03/2018
---
Paradox Obscur, het Griekse onderonsje van Toxic Razor (Kostas Stavropoulos) & Kriistal Ann (Anna Michailidou), gevormd in januari 2014, brengt met Artifact hun derde LP. Beiden hebben ook nog andere projecten (Anna Kriistal Ann, Sine Silex – Toxic Toxic Razor, Metal Disco) Hun kenmerkende donker klinkende synths met een minimale inslag, combineren ze met zinderende electronica en al even zinderend drumwerk van hetzelfde allooi. Voeg daarbij de ietwat snerpende, hoekige en unieke stem van Kriistal Ann en je krijgt donkere, rauwe, zweverige donkere minimal music.
Wat opvalt op Artifact, in vergelijking met de twee voorgaande albums, is dat het diverser is. De 10 songs variëren van heel donkere minimal synths tot darkwave met hier en daar zelfs een vleugje EBM. Twilight heeft een heel pezig ritme, waar de intrigerende stem van Kriistal Ann los doorheen snijdt. Desert Of Distress heeft een kurkdroge ritmesectie waar een aanstekelijke melodie doorheen fladdert. En minimalistischer dan Artifact kan het niet worden. De titelsong is heel sober que instrumentale inbreng. Kil, diep en donker, doorspekt met een spooky sound die de betere horrorfilm een extra dimensie kan geven.
In Control vangt aan als een good old (fuckin' hell!) newbeat-song (speel Ibiza – Amnesia en de aanvang van deze song samen… en luister zelf…). Een met bassen doorweven melodie, met Kriistal Ann die precies helse pijnen doorstaat. De zang is echt tergend pijnlijk.
En met Enhancer balanceert Paradox Obscur op de grens met EBM. Het klinkt elektronischer en Toxic neemt een deel van het vocale voor zijn rekening. De stem zwaar door de mangel gehaald, dat wel. Back to basics dan maar met Afterlife Affect dat teruggrijpt naar de minimal music.
En we krijgen ook een zweem van darkwave op ons bord met Ashes. Het menu is gevarieerd, de gerechten halen een sterrenniveau, de wijn die dit alles vergezelt komt van een gerenommeerd wijnkasteel en het smaakt naar véél meer!
De oersound van minimal music krijgen we met Storm, gevolgd door A Different Hum uit datzelfde minimal-vat. De analoge machines doen hun ding op een heel ingetogen wijze.
Als afsluiter volgt het heel diepe, donkere Testimony. De song sleept zich wanhopig verder, de laatste ademtocht uitstellend. Traag, donker, melancholisch.
Paradox Obscur levert met Artifact, uitgebracht op Young&Cold Records, alweer een héél goed, gevarieerd(er) en boeiend album af. Het duo bewees met voorgaande juweeltjes al hun kwaliteit en bevestigt die opnieuw. Ze bewandelen voorzichtig meer hedendaagse paden van de electronische muziek, maar blijven hun machinerie trouw. Play it loud… over and over again….
Jurgen BRAECKEVELT
12/03/2018
---