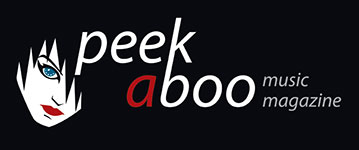 like this concert review
---
ERASURE
Erasure "World Be Gone" 2018 tour: Guildford performance at G Live on 20 February, UK
Concert
11/03/2018, Marija BULJETA
---
Anyone who's seen Erasure live wants to see them more than once. Their devoted fans already know this. Even if you've seen the live footage only, you will feel a great desire to see the iconic duo in action. My second Erasure live experience was exactly what I had hoped for.
The supporting act was Bright Light Bright Light, an electronic pop project of Rod Thomas. Rod already achieved great success and had famous collaborations. Seeing him live for the first time was rather intriguing. He was accompanied by a keyboardist and a drummer and the trio gave quite a performance. Their strong and poppy tunes appealed to the Erasure fans; the show was dynamic and cheerful. Rod demonstrated his vocal and dancing abilities, while playing sax and drum machine as well. The combination of synth pop, dance and disco groove was the perfect introduction to the amazing night. The songs they played were so catchy that even if you had been unfamiliar with the repertoire, you could have easily followed them. Rod mentioned he was extremely happy to share the stage with the band that he was a fan of. They played: "Cry At Films", "All In The Name", "Symmetry Of Two Hearts", "Moves", "Little Bit", "An Open Heart" and "Running Back To You". I was pretty sure the audience was very familiar with "All In The Name" which features Elton John.
Erasure took the stage at 10 minutes to 9. The crowd immediately became ecstatic. Although Vince Clarke was standing on the platform far away from sight, Andy Bell's presence on the stage took many breaths away. The first few notes introduced one of my many favourites, "Oh L'Amour". There wasn't a person present who didn't sing along. That is what you experience during the Erasure shows. The energy which Andy was transmitting to the audience and the response the band got in return were simply touching. Their live shows are one of the most superb performances you could possibly wish to see. The next song was another old hit, an emotional slow dancer "Ship Of Fools". It's always amazing to hear Andy's voice; crystal clear, never astray. He is one of my favourite singers; his performance is always so passionate, yet delivered with such ease. They continued with "Breathe", a mid-tempo love song from Nightbird, which was a perfect sequel. It was the last song I heard from the photo pit.
We didn't have to wait long to hear the World Be Gone material. They chose "Just A Little Love" to introduce us to the album. The show showed more the emotional side of their work as they played an older synthopop ballad "In My Arms" next.
They presented a mix of their 80s/90s hits and more recent material so we could hear "Chains Of Love" and "Sacred". "Sweet Summer Loving" was the next song from World Be Gone. Their great hits could be heard all through the set. They played: "I Love Saturday", "Victim Of Love", "Who Needs Love Like That" and "Blue Savannah", and made even the people with seated places stand up and dance. Between the old hits we could hear "World Be Gone", "Take Me Out Of Myself" and "Love You To The Sky" from the latest album.
What we couldn't expect was their outstanding cover of Blondie's "Atomic", which was transformed into a disco version. "Drama" and "Stop" were the perfect songs to follow. "Always" almost brought me to tears; the song is extremely emotional and Andy showed us once more the sentimental capacity of his performance. They saved the song I hoped to hear as the last. It was "Sometimes". The audience was not in the mood to let them go, although the band played 24 songs! Impossible? Not quite, if you're attending Erasure's show. However, we saw very little of Vince, who didn't leave his "cabin" during the entire time. Andy made him wave from the platform for us but just before the show ended, Vince finally joined Andy and the backing vocals on stage with the acoustic guitar. We assumed which song was left for the encore. It was "A Little Respect". I could count the occasions when I've seen a crowd so ecstatic on fingers of one hand. And I have seen quite a lot of shows. Erasure live performance is undoubtedly a unique experience that you need to witness. My words are not sufficient.
Setlist: 1. Oh L'Amour, 2. Ship Of Fools, 3. Breathe, 4. Mad As We Are, 5. Just A Little Love, 6. In My Arms, 7. Chains Of Love, 8. Sacred, 9. Sweet Summer Loving, 10. I Love Saturday, 11. Victim Of Love, 12. Phantom Bride, 13. World Be Gone, 14. Who Needs Love Like That, 15. Take Me Out Of Myself, 16. Blue Savannah, 17. Atomic, 18. Drama, 19. Stop, 20. Love You To The Sky, 21. Always, 22. Here I Go Impossible, 23. Again, 24. Sometimes + encore: 25. A Little Respect
Marija BULJETA
11/03/2018
---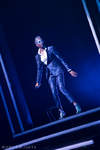 ---