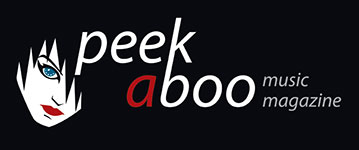 like this cd (ep) review
---
AMNESTIC
Future
Music
•
CD (EP)
[80/100]

Glitch Mode Recordings
17/03/2018, Jurgen BRAECKEVELT
---
New material from Phoenix, Arizona based band Amnestic. Harsh electro with a touch of industrial. A project by Brook Thomas Gondek who composed and produced the entire EP by himself. On stage this band is a four piece live band.
We knew already it would be strong, solid material, the question was only how solid... well.. very solid indeed! Opener Harbringer immediately starts pounding from the beginning, Electro-industrial of the better kind. Aggressive beats, ditto vocals, threatening synths, all in full force. Desensitization does roughly the same, albeit at a slower tempo and with a load of guitars that give this track a more industrial-rock feel. With Gondek we seem to be in cruise control mode with even more harder pounding beats. Absent Effect is a straight attack to one's eardrums and makes all the windows around you shake. Discipline has a slower rhythm and is, in my opinion, the weak spot on this EP. Godsend is pure dark electro with a touch of guitars, sounding calm and yet still aggressive!
Future might not be a must have record but it is still a very decent EP. The combination of fine electronics, aggressive vocals and screaming guitars are surely very enjoyable for lovers of this music genre.
Jurgen BRAECKEVELT
17/03/2018
---
Nieuw materiaal uit Phoenix, Arizona: Amnestic. Harsh electro met hier en daar een tintje industrial. Het project van Brook Thomas Gondek die deze muziek in zijn eentje maakt en producet. Live is er een vierkoppige bezetting.
Dat het stevig materiaal zou zijn, was duidelijk. De vraag was hoé stevig... wel.. heeeel stevig ! Harbringer beukt er meteen heel hard op los. Electro-industrial van de betere soort. Agressieve beats, dito vocalen, dreigende synths, en dat allemaal met de registers volledig open. Desensitization brengt meer van hetzelfde, zij het dan in een trager tempo maar met een lading gitaren die het een meer industrial-rock-gehalte geven. En dan komt Gondek helemaal op cruise control met nog meer harde beats. Absent Effect voert een raid uit op je trommelvlies en laat de ramen daveren.
Discipline is wat rustiger van ritme en het mindere nummer op deze EP. Godsend is dark electro met een vleugje gitaren en klinkt rustiger maar toch agressief.
Deze EP is geen wereldplaat, maar mag er wel zijn. Met een combinatie van lekkere electro, agressieve vocalen en gitaren die hun ding mogen doen, is het voor de liefhebbers van het genre héél genietbaar.
Jurgen BRAECKEVELT
17/03/2018
---
---