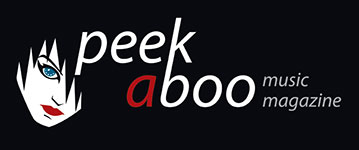 like this cd review
---
WIRE
Nocturnal Koreans
Music
•
CD
Post Punk
[84/100]

Pink Flag
10/12/2016, Didier BECU
---
For Wire, everything started in October 1976. It soon turned out that Colin Newman's bandmembers wouldn't be mohawk-punks. They were anarchists, but they were more than rebels. Some labelled Wire as punk for art lovers, some even thought it was punk for bankers. Anyway, Wire was so unique that no one could find a proper description, apart from the fact that the music sounded like, well…Wire.
Last year, Wire released its eponymous album that featured 11 tracks. In fact, 19 tracks were recorded, but according to Wire 8 of them didn't fit. Not because they are inferior, but because they are miles away from the raw punk sound of last year's album. These eight tracks are now released on the mini-album Nocturnal Koreans. Already from the start, Wire drops us back in the mid 80s when the lads used doomy dark synths and Dadaism. Opener Nocturnal Koreans sounds indeed like the finest song that the London-based band made since a long time, at least if you're ready to return to the days of A Bell Is A Cup.

The second track, Internal Exile has a synthethic feel. The band states it's Wire's krautrock moment. Quite perfect, but it's rather strange if you saw them on tour earlier this year, as it seemed then as if this British band wanted to reinvent the pure meaning of punk once again.
Dead Weight is another gem, dominated by the typical Wire drums of Robert Grey and that inimitable voice of Graham Lewis. It's a splendid track, one that makes you realize why Wire mattered during all those years.
In Forward Position the band uses drones. Wire looks back to what once was, without falling in the dangerous trap of blind melancholy. The band just knows that it can create a timid atmosphere in its own smart way. A song which gives your mind some rest (a perfect reference could be the material on He Said, the superb Wire spin-off).
Numbered is probably the hardest track on this fine mini-album. Well, what's hard! It is a song played in the style they co-invented: post-punk! You don't need to teach these guys anything new as without them, this genre would have a complete different aspect, if only people would remember!
Still and Fishes Bones also have the elements of a Wire classic: played straight with a tight rhythm.
Wire always wanted to be different, this time too, as the band opted for the type of songs we thought they never would make again. Superb!
Didier BECU
10/12/2016
---