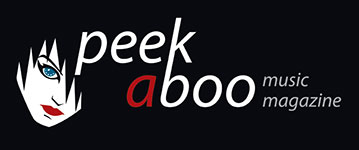 like this concert review
---
THE DANDY WARHOLS
Sint-Niklaas, De Casino (08/05/2016)
Concert
10/12/2016, Didier BECU
---
One Sunday evening in May, eight o'clock. Normally, you have to take a sweater when walking outside while enjoying the spring breeze. But it was different today. At the town square of Sint-Niklaas you could see a fair, people drinking outside and it seemed like a balmy summer evening. An ideal setting for a night out with The Dandy Warhols, the Portland band that mixes sunshine with decadence like no one else.
The American super band played at De Casino. At first it looked as if not many people turned up, but that changed afterwards. You can blame the blazing sun because people came in late at night, or was it just the support act, the British band Happyness? Just as the foursome had a lack of imagination when looking for a proper band name, the sound was built with clichés. Most of the songs came from the debut album Weird Little Birthday. With some good will you could recognize something of The Feelies or Pavement, unfortunately the mediocre indie melodies never scored above average. Just as the group, the audience was yawning (a man next to me was checking his holiday photos on his laptop!). The venue needed some rescue, which came with... who else than The Dandy Warhols!
What we did not notice during the performance of the support act, was clearly visible when The Dandy Warhols took the stage: rock'n roll. Although the band was always surrounded by fashion counselors, it always showed an incredible authenticity, even guitarist Peter Holmström with his strange suit who seems to come straight off the set of a Tim Burton-film. On singer Courtney Taylor-Taylor's face you could see the inevitable toll that the hard rock and roll years have taken, but drummer Brent DeBoer and keyboard player Zia McCabe still look glorious (and sexy) as in their heyday. But what about the music? The latest album Distortland is a quite good album, but certainly not the easiest of the almost 25-year career. The band is aware of it and chose a set that consisted mainly of older tracks without creating the feeling that you were watching a jukebox.
During the opening song (Mohammed) from the third LP Thirteen Tales from Urban Bohemia, the band made a somewhat weary impression, and it took Courtney some minutes to find the right voice, but when Crack Cocaine Rager began, that was no longer a problem. The band always had a connection with junkie tears, as in every song you can find references, but it remains mostly fun.

After having played the old tune Get Off, it was time to try out something from Distortland, they carefully choose the rocker Pope Reverend Jim and the catchy pop song Styggo. And then a first highlight: I Love You from the outrageously underrated masterpiece Come Down, including the sublime shoegaze guitars. Boys Better and Good Morning from this same album were also played. The little hits (Every Day Should Be A Holiday or Not If You Were The Last Junkie On Earth) were skipped. Do not worry though, because at the front a few fans organized a fine Warhol party by jumping up and down. It was indeed impossible to stand still on classics like You Were The Last High, You Are Killing Me, Solid or the fabulous We Used To Be Friends.

After 90 minutes in which catchy indie and psychedelics embraced each other in the finest way, they disappeared one by one backstage, saying hello and waving goodbye. The Dandy Warhols have become a bit more tame, the exceptional talent remains however!
Didier BECU
10/12/2016
---
Een zondagavond in mei, acht uur 's avonds. Normaal loop je dan nog met een trui buiten, genietend van een lentebriesje. Op het gemeenteplein van Sint-Niklaas is er kermis, de terrasjes zitten vol en het lijkt wel alsof het een zwoele zomeravond is. Meer dan ideaal voor een avondje uit met The Dandy Warhols: de band uit Portland die als geen ander zonneschijn met decadentie mengt.
Deze Amerikaanse superband stond deze avond in De Casino. Wat eerst een magere opkomst leek te zijn, bleek nadien toch nog zeer goed mee te vallen. Je kan de blakende avondzon de schuld geven dat het volk laat op de avond binnenstroomde, ofwel ligt het gewoon aan de support act, de Britse band Happyness. Zeer lang hebben de vier over het vinden van de groepsnaam niet nagedacht, en ook hun geluid bulkt van de clichés. De meeste songs kwamen uit het debuut Weird Little Birthday. Mits wat goede wil kon je er wat van The Feelies of Pavement in herkennen, helaas scoorden de matige indiemelodietjes nooit boven het gemiddelde. Net als de groep stond ook het publiek te geeuwen (een man naast me stond zelfs zonder veel schaamte zijn vakantiefoto's op zijn meeneemlaptop te bewonderen). Deze zaal had nood aan een redder en die kwam er…met wie anders dan The Dandy Warhols!
Wat we bij de support act niet zagen, was wel het geval bij The Dandy Warhols: een rock'n roll-uitstraling. Ofschoon de band in zijn carrière steeds omringd was door raadgevers uit de modewereld, tonen de vier een ongelooflijke echtheid, zelfs gitarist Peter Holmström die met zijn vreemde pak regelrecht uit de set van een Tim Burton-film lijkt te komen. Je merkt duidelijk aan het gezicht van zanger Courtney Taylor-Taylor dat de harde rock 'n rolljaren hun onvermijdelijke tol hebben geëist, gelukkig zien drummer Brent DeBoer en keyboardiste Zia McCabe er nog even stralend (en sexy) uit als in hun gloriedagen. Maar hoe zit het met de muziek? Hun laatste album Distortland is een geslaagd, maar zeker niet het gemakkelijkste album uit de ondertussen bijna 25-jarige carrière. De band is zich daar maar al te goed van bewust en koos voor een set die vooral uit oudere tracks bestond zonder dat je naar een jukebox stond te kijken.
Tijdens de eerste song (Mohammed) uit de derde lp Thirteen Tales from Urban Bohemia maakte de band een wat vermoeide indruk, en was het voor Courtney nog wat zoeken naar het juiste stemgeluid, maar dat bleek tijdens Crack Cocaine Rager bij geen probleem meer. De band heeft altijd wel iets gehad met het beschrijven van junkyverdriet, in iedere song refereert men er wel eens aan, toch blijft het meestal een leuke boel. Na de oude kraker Get Off, was het tijd om voor de eerste keer een song uit Distortland uit te testen, men koos voorzichtig voor de rocker Pope Reverend Jim en het makkelijk in het gehoor liggende Styggo.

Tijd voor een eerste hoogtepunt: I Love You uit het schandalig onderschatte meesterwerk Come Down, inclusief de sublieme shoegazegitaren. Ook Boys Better en Good Morning van ditzelfde album werden gespeeld. De hitjes (Every Day Should Be A Holiday of Not If You Were The Last Junkie On Earth) mochten de fans op hun buik schrijven. Niet getreurd, want vooraan brouwden een paar fans door op en neer te springen een geslaagd Warhol-feestje. Dat moest ook, want wie kan er nu stil blijven zitten op You Were The Last High, You Are Killing Me, Solid of het fantastische We Used To Be Friends?

Na een dik anderhalf uur potpourri van meezingindie en psychedelica hielden The Warhols ermee op. Eén voor één verdwenen ze achter de coulissen, mooi wuivend naar het publiek. The Dandy Warhols zijn misschien wel een heel klein beetje die wilde haren van weleer kwijt, het uitzonderlijke talent staat na al die tijd nog steeds overeind.
Didier BECU
10/12/2016
---