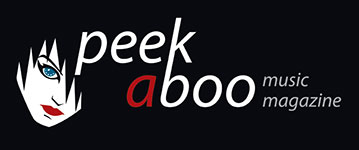 like this cd single review
---
RABIA SORDA
King Of The Wasteland
Music
•
CD single
Electro Rock
[90/100]

Out Of Line
10/12/2016, Britta Tabrit
---
Rabia Sorda's next single King Of The Wasteland is out on June 3, 2016 on Out Of Line! It comes as a Digi CD containing 5 tracks. After the last album Animales Salvajes, the Mexican-German project is back and Hocico frontman Erk Aicrag sharpens his claws for his next assault.
So, I would say let's take a close look at this record:
King of the Wasteland leads you to an empty and dark world of hate without love and hope. So far that's nothing new when it comes to the music of Erk and his band mate Marcus. But in comparison to the last tracks published by Rabia Sorda, this one seems to be different in a way. The sound appears matured and more aggressive - heavy guitars, fast beats and the feeling of a siren that is haunting you. The lyrics are kept on a simple level, but I guess 'There's no love inside my heart' and 'All I eat is hate' is more than enough to understand what the King of the Wasteland is up to. Besides this, Erk's voice intimidates anyway, changing between the well known shouts and some calm but clear words and you will feel pretty lost in his Kingdom of Waste. The song will probably make you dance, shout and bang your head and it has the power to become one of Rabia Sorda's theme tunes!
Monster is the track on the b-side. More electronic and fairly melodic, but not less dangerous. This song is really a little tidbit! It creates a superb atmosphere of fear and the will to survive at the same time. Vibrantly droning.
'Just follow my voice', Erk traps you in his world of monsters. If you dare, try to find your way out... I highly recommend this one!
The Feil Version of King of the Wasteland is a mitigated and downgraded version of the original, whereas the remix by Practice changes the track into an almost instrumental mix of minimal electro and techno influences. Really worth checking out this one!

The last remix comes from the French band Shaârghot, who put their fabulous metal industrial blood into King of the Wasteland to create another interesting interpretation!
And again you feel the energy behind this song and I'm sure after this you're going to do just what I did: press the repeat button!

The digi CD is limited to 999 hand-numbered copies, so go and grab yours now!

Track Listing:
1. King of The Wasteland
2. Monster
3. King of The Wasteland (Feil Version)
4. Monster (Remixed by Practice)
5. King of The Wasteland (Remixed by Shaârghot, Feat ClemX)
Britta Tabrit
10/12/2016
---