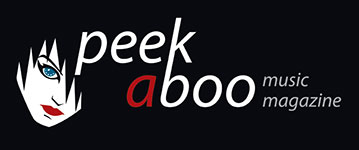 like this vinyl / digital review
---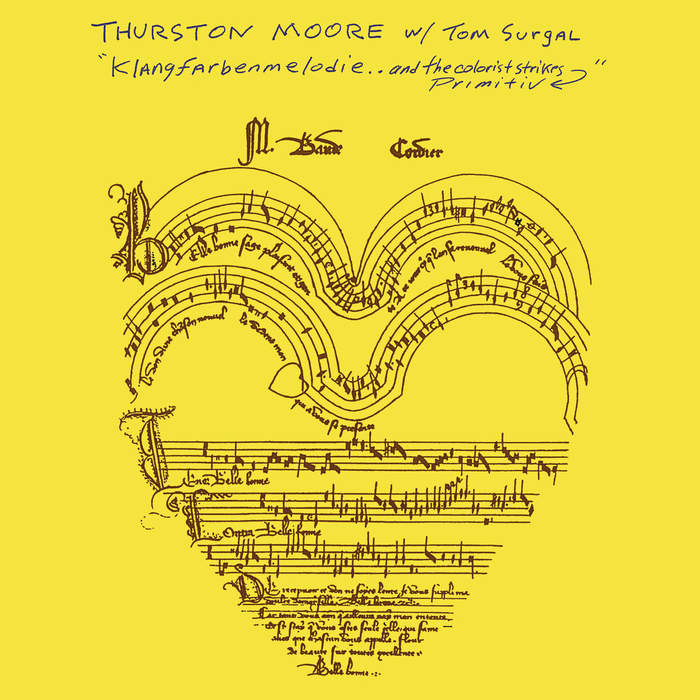 THURSTON MOORE WITH TOM SURGAL
Klangfarbenmelodie​.​. And The Colorist Strikes Primitiv
Music
•
Vinyl / Digital
[90/100]

Glass Modern / Glass Records
07/11/2018, Danil VOLOHOV
---
When Sonic Youth came to the USSR in '89, it was the first and last time that such unique artists visited the Soviet Union. Of course there were numerous artists who visited but it seems that only Sonic Youth provoked such a reaction.
On one hand - something noisy, something that Soviet listeners never heard. On the another hand – their power and energy could be proportional to the explosion of a nuclear bomb. Not only for all four of them but for any of them. At least, Thurston Moore has already proved that he can do such a thing, with the same power and energy. And re-release of his "Klangfarbenmelodie.. And The Colorist Strikes Primitiv" (originally released in 1995 in New Zealand) is further proof of this.
Moore, together with his colleague and jazz-drummer - Tom Surgal, created a wonderful and atmospheric record. The fact that it's a live recording doesn't "kill" the album itself. It seems that Thurston and Tom made an excellent decision – to use the space of the area as their clamping tool. Echoes of Thurston's gloomy and noisy chords resonate with the space of the ballroom, creating the depth of the sound. But not just gloomy. At least, speaking about Moore's creativity – we can't say that of how he works with the chords, progressions etc. - with the feelings he wants to express. In the second part of the record the artist makes you feel the howls of his guitar, overdosing with effects and distortion. While Tom Surgal, enhances the effect with his endless drum beatings.
The duo keeps you in suspense until the last second. However, it's not such an "uncomfortable" suspense. Rather the opposite…like something you may feel watching "Le Samourai" knowing the ending of the film.
Danil VOLOHOV
07/11/2018
---
---