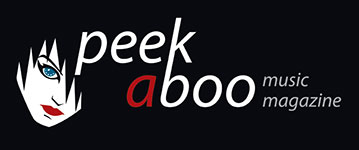 like this vinyl review
---
DSX
Anonymous EP
Music
•
Vinyl
Dark Electro
[85/100]

19/11/2012, Pieter COUSSEMENT
---
As a content owner of the full Basic Unit Productions back-catalogue, I was eager to get my hands on the Anonymous EP by DSX, to be released on vinyl on 14/12/12.
As with so many of their releases you know you get excellent quality, but you simply can't know what style it will be (which is a good thing). I'll refrain from making parallels between this and Haujobb's many masterpieces, but it may already say something about my insights into the EP.

Listening to Anonymous automatically brings up visions of someone thoroughly enjoying his synths, which results in excellent sound-design reminiscent of the bulky knob-twisting times of yore. However, where, at least to me, some of the bands cling desperately to that old-school sound, DSX takes it and leads it into the present. The result can be both pure and raw, powerful and poetic, hypnotic and ominous.

So now for the association game. The first song 'Demonic feat Emily Steigerwald' reminds me of just enough Dive (Welcome to Hell) mixed with Gitane Demone's (Incendiary Lover) eery singing style…. but better. 'Don't Resist' is a relentless bass-driven track with a detuned synth-lead reminding me to The Normal's (Warm Leatherette)… but harder. 'Anonymous' features GHST on vocals which, at first doesn't really appeal to me, until the chorus kicks in which proves you can actually do something useful with rotterdam hard style leads (I of course mean just a lot of portamento) and GHST accompanies it excellent lyrically. The result is a layered composition, melodically build against a backdrop of exciting knob-turners doing their thing. The fourth and last song, 'Information War', is in the same vain as 'Don't Resist', with an old-school vibe finding a new identity.

To conclude; most of the songs would be club hits in my personal imaginary ideal (club) world; they are all songs that allow for an exploration on multiple levels, starting in one's mind, going into different directions but heading for the same goal.

Pieter COUSSEMENT
19/11/2012
---