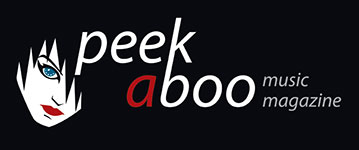 like this concert review
---
TEST DEPT:REDUX
Review of the concert at the BIM Fest in Antwerp on 14 December 2012
Concert
Experimental
•
Industrial
[80/100]

18/12/2012, Philippe BLACKMARQUIS
---
The headlining act of the first day of the BIM Fest was the first performance ever of Test Dept:Redux. In the 80s, Test Dept were an industrial music group from London, one of the most important and influential early industrial music acts. Their approach was marked by a strong commitment to radical socialist politics. Fourteen years after their 'Final event' in London (1989), original members Graham Cunnington and Paul Jamrozy decided to get together again to revisit Test Dept's early work. As the artists said in an interview before the show, "It is not a nostalgic get together but is born out of a necessity to voice a critical view in the present situation we find ourselves; with corruption and austerity at home, unprecedented mass surveillance and control, with state terror instigating global wars and the planet facing up to environmental cataclysm."
It was therefore the exclusive premier performance of this new Test Dept:Redux show! A great honor for the BIM Fest! The two musicians were standing behind the equipment table, wearing Test Dept:Redux t-shirts and in the course of the concert, they came alternatively to the frontstage to shout their harangues in the microphone. TD:R created a strange, dense, powerful and vibrant soundtrack, utilizing sound and samples from the extensive Test Dept back-catalogue; enhanced with new sounds, audio-visual documentation, and the duo's live vocals and percussion.
The act clearly evoked Einstuerzende Neubauten, Throbbing Gristle and Cabaret Voltaire of course, but also Laibach in their industrial-activist period of the '80s. The songs came mostly out the legendary album "The Unacceptable Face Of Freedom" (1986), plus some earlier material. One of the highlights of the performance was the song "Fuckhead", during which the band presented images of the faces of James Cameron and Boris Johnson: a clear message! Watch a video excerpt of this song performed at the festival:
Even though Cunnington and Jamrozy are not really showmen on stage, their channelling of the personal anger and frustration remains as potent and caustic as before. At times, the sound was so apocalyptic and noisy, that we had the impression it was the end of the world, one week before the due date... Of course it is a pity that such a music is no longer played with live instruments or objects (scrap metal,...). Even the percussions were triggered by the musicians via laptops and electronic drum pads. But I guess the band also wanted to show the evolution of technology in music as well. An impressive performance by all means! A show that was as exciting and unique as the seminal albums from which the inspiration was taken. Those albums were groundbreaking at the time and are just as relevant today!
Check the pictures of the concert by Xavier Marquis here.

Philippe BLACKMARQUIS
18/12/2012
---