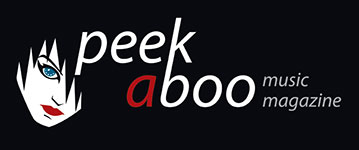 like this cd review
---
LITHOS SARCOPHAGOS
Myself
Music
•
CD
Doom
•
Gothic Rock
•
Post-Metal
[85/100]

Self-released
07/02/2014, Filip VAN MUYLEM
---
Lithos Sarcophagos is a sideproject by Daniel Dante from Madness of the Night. Honestly: I don't know who they are, but I loved the music from the moment that I started listening to it... and after reading this info, I almost stumbled of my chair … Lithos Sarcophagos started 2013 with the idea to make something more dark, traditional Gothic Rock with a blend of Black/Doom Metal. 26th January 2014 was the date of their first release, the ep Myself - MMXIV. It includes four track done from scratch by DIY-method. The same goes for the artwork for this album and release...
This is nice Swedish Goth Metal with a Latin name. Sounds a bit like a mix between The Elusive, Fields of the Nephilim and the voice of The Sisters of Mercy or Nephilim (depending on the song). It's for sure nice melodic music, well worked out. I love the dramatic vibe, it feels real and that is something that is hard to realize in this genre!
'Myself' is a real epic slow song, one over 8 minutes long! I'm completely sucked into this song and the dramatic scenery! I'm pretty sure that this song has a nice vibe on stage! I also love the piano (synth) in it!
'Between heaven and the Sky' has a higher tempo and feels a bit more like a sing a long song with a great chorus! In this song I feel a more 'Suspiria' and 'Nightbreed' influence, the kind I love!
'The Circle' is a slower one, with nice retro guitars (from the 80's), a nice melancholic & almost hypnotic sound where the synths and the vocals play a very important influence!
'Strangers' has a higher tempo, sounds more like as if werewolves are coming to attack us! At least that's how I feel whilst listening to it. I can feel and sense the danger! It's a nice end, very dense and a very intense feel!
I hope that my review gets Lithos Sarcophagos more fans and more likes... The guy really deserves it!
Facebook:
https://www.facebook.com/lithossarcophagos

Bandcamp:
https://lithossarcophagos.bandcamp.com/
Filip VAN MUYLEM
07/02/2014
---