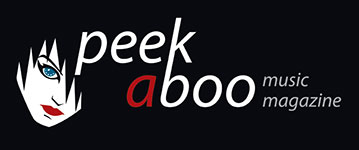 like this article review
---
FABRICE RAJNA (FACTICE FACTORY)
Ten Albums That Changed My Life
Article
10/12/2016, Didier BECU
---
We asked Fabrice of the post-punk band Factice Factory which albums changed his life... Here we go!
First of all, I want to thank Peek-A-Boo to have proposed me this exercise in style. In my Top 10, I will rather talk of what struck me musically in the 80's and mid-90's !
1. SECTION 25 - Always Now
I bought this album on a record fair. I was fascinated by the cover and especially by the artwork. The cover looked like a kind of yellow envelope, I found it very original and according to me, it's the most beautiful sleeve Factory Records has ever done. Always Now is a very avant-garde album, a mix of psychedelic/ambient/coldwave album with themes of the Buddhist philosophy. I think it's a totally misunderstood album and one of my favourites that I still love listen to regularly!
2. HULA - Murmur
I've bought this LP in Brussels in 1986. I was a few days in a youth hostel and spend my time grabbing vinyls in second-hand shops and… I discovered this amazing band ! Murmur illustrates perfectly the mood of Sheffield in the U.K. of the 80s ! Hula has never really known any great success and has always been in the shadow of bands like Cabaret Voltaire… I love this totally experimental and unknown album!
3. ATTRITION - Smiling at the Hypogonder Club
I think that it was the first vinyl I bought when I was 15 years old! Yeah! It was a crazy discovery! I really loved the contrast between the dark voice of Martin Bowes and the different female voices. My favourite song is Fate Is Smiling.
4. SKINNY PUPPY - Remission
I remember I bought this album together with Attrition's Smiling at the Hypogonder Club in the best record shop in Lille, La Boucherie Moderne (it does not exist anymore). I love this album because at that time, Skinny Puppy found a particular sound that only a few bands had. The singer had a distorted and saturated voice and I really loved the sonorities that were used. Its sound was very interesting and innovating. I was lucky to see them live in 1987, and I am still recovering of it!!
5. TRISOMIE 21 - Chapter IV
I had heard of that French Northern band… When I found this album, I immediately fell in love with it. I think it's the record I've listened to the most in my youth! For sure because Trisomie 21 were guys from my local area! The singer's voice was so particular and it's what I loved and still love!
6. THE CURE - Faith
In general, people think that Pornography is the best album ever done. According to me, it's Faith, because it's a very romantic and melancholic album. I also love Pornography! I love Robert Smith's soft voice on Faith. A must-have!
7. AND ALSO THE TREES - Virus Meadow
I saw this band live in 1986 or 1987 It was a great experience! I remember that the guys played nearly 3 hours, it was in Lille and it was the very first time I saw them. Simon was fantastic and Justin was playing like a god. The guitars had a very particular sound that fascinated me! It was pure emotion and my nerves were on the edge.
8. SLOWDIVE - Just for a Day
In the 90s, I was still searching for new musical sonorities and I heard the album Just for a Day. I immediately loved the reverberated sound of the guitars and the ethereal and melancholic voices. I've been lucky to see Slowdive live in Paris 2 years ago! It was just... an amazing live show! Thrills and chills guaranteed!
9. ULTRAVOX - Rage in Eden
I discovered this band in the early 80s thanks to my brother Marc. I was very young at that time, but I must say that I immediately loved the sound of this album: a new wave sound, especially the track The Thin Wall. For sure, Ultravox must have influenced many many bands such as Clan of Xymox.
10. DEAD CAN DANCE - Spleen and Ideal
I discovered DCD in 1988 and I really loved the way Lisa Gerrard used her voice. It sounded very innovative. I also loved the use of ethnic instruments in occidental music. It has influenced my first musical project RAJNA.
Didier BECU
10/12/2016
---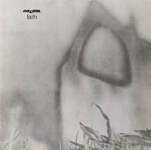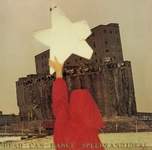 ---