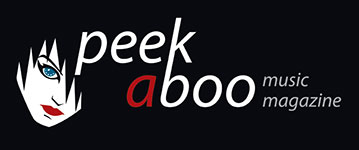 like this article review
---
SOKO FRIEDHOF
Ten Albums That Changed My Life
Article
25/10/2015, Didier BECU
---
Peek-A-Boo is very happy that Soko Friedhof was willing to reveal the ten albums that changed his life!
1 PINK FLOYD - The Wall
I heard it 10,000 times, from the beginning...my childhood album. It's still my favorite, it is depressing, but in a way it lifts me up. And still, don't we all feel like a pupil that is put through a meat grinder?

2. THE BEATLES- Sgt. Pepper's Lonely Hearts Club Band.
Look what they did with 5 or 6 instruments, experimenting with tape loops, rewind, Fairyground. LSD. To me, it is the first gothic album, they built strange landscapes...
3. THE BEACH BOYS - Pet Sounds
Wouldnt it be nice? Sing along when you're down.It's intelligent, and I wasn't made for these times, a feeling I have since I was a little boy,...

4. SCHUBERT - Winterreise
I've been on the Zentralfriedhof in Vienna and Schubert gave me the strength to believe in sad music and life as a permanent icey winter journey with memories of spring, and Grabsteinland was born!
5. WAGNER - Ring der Nibelungen
I read Ulysses by James Joyce, just to have it done, and I heard the whole Ring for the same reason (with text book!). It means: Ehrt eure Meister (Honour your masters). You have to give everything to explore real art, don't be stupid, there is no messing around with. It's too long, it's too boring, it's too this, it's too that!! Just work on it... and you will find out...And I expect this from my listeners, that makes it complicated...
6. THE CURE - The Head on the Door
Just to mention a Gothic wave album? No, I heard it when I was 16, the record was lying on the heater where a cat was lying and both were a little bent! It was one of the memorable winters of my life...cold, dangerous, desperate, but free...it inspired Untoten songs...
7. SLAYER - South Of Heaven
It stands for my "heavier" taste. I also would have to mention Metallica's Kill 'em all, or Behemoth's Satanist, Cradle Of Filth's Bathory, or Satyricon's Brutal Truth and so on...I have many lieblings albums of SO CALLED Metal...I also love Ozzy...
8. SUPERTRAMP - Breakfast In America
Sorry, Just to show you my whimpy honest weichei-seite again!

9 MY OWN ALBUM (EVEN BEFORE RELEASING IT)
Otherwise, I wouldn't disturbe you with it!

10 WOLFGANG AMBROS - Es lebe der Zentralfriedhof
An Austrian musician, with German/Austrian lyrics, morbid, melancholic, bitter sweet...One of the best! And very underestimated. The Johnny Cash of the South!
Didier BECU
25/10/2015
---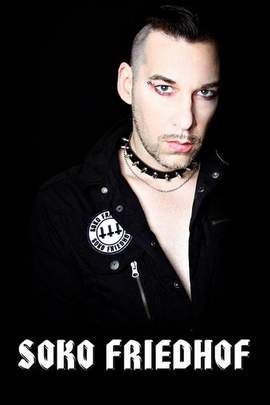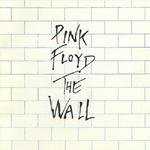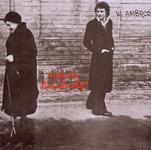 ---