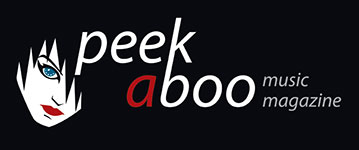 like this article review
---
ANDREAS DAVIDS (XOTOX)
Ten Albums That Changed My Life
Article
Industrial
27/10/2015, Britta Tabrit
---
Andreas Davids of xotox joined Peek-A-Boo's Ten Albums That Changed My Life. Let's read which albums influenced him the most:
1. VARIOUS ARTISTS - This Is Electronic Body Music
This outstanding compilation really changed my whole life - no other compilation ever did. Nearly a whole new genre and style on just one album and every single song on this compilation had so much to discover. This is still one of my favorite albums.
2. DEPECHE MODE - Some Great Reward
Of course I have to mention Depeche Mode and I only can mention one album, but all albums are absolutely great. For me it began with Some Great Reward and especially with, of course, People are People. An unbelievable range of new sounds came to my ears and there is still more to come with every new album.
3. FRONT 242 - Official Version
I discovered a new world with this album and I know every single sound and second of it, because I have listened to it so many times. All time-classics like Quite Unusual and Masterhit are still sounding innovative and modern. No wonder that Front 242 became the one and only EBM-Band. No other band has reached that level and never will.
4. KRAFTWERK - Die Mensch-Maschine
The pioneers of electronic music, who influenced all future musicians. Their style was groundbreaking and still is unique.
5. THE CURE- Disintegration
This album opened the door for me to discover The Cure and I am really addicted to the combination of their typical sound and Robert's amazing voice as nobody transports emotion as much as Robert does.
6. JEAN-MICHEL JARRE - Oxygene
I first got in touch with this album on a dark winter day while going for a walk in a forest while listening to this album. I have indelible memories of this album. Oxygene is a monument of electronic music.
7. THE KLINIK - Black Leather
Cold and dark. That is the description of their sound and that grabbed me from the first second. Black Leather was just the beginning as every song was and is a masterpiece, as The Klinik is almost a musical legend. The sound is reduced to a maximum of power. I think I have never heard such a heavy bass at a concert as at a show from The Klinik.
8. EINSTURZENDE NEUBAUTEN - Haus Der Lüge
For me, this album was a good starter for discovering the work of Einstürzende Neubauten. It is hard to describe in detail what I like about it, but I think it´s the sum of everything, the percussions that are made with almost everything they could find, with the lyrical genius of Blixa Bargeld.
9. PROJECT PITCHFORK - Dhyani
This brought a new style into electronic music. The aggressive voice and the powerful rhythms combined with melodies and lyrics with a message. Dhyani was new and unique when it was released and the album still is my favorite one by Project Pitchfork. Box Of Steel still gives me the creeps.
10. DIVE - Dive
I once read in a magazine that Dirk Ivens invented the so called "distorted sound" and it made me curious to listen to his work. I was totally amazed by this new kind of sound and the energy Dirk Ivens brought to his music on this album and to all following albums. I am still fascinated by his work.
Britta Tabrit
27/10/2015
---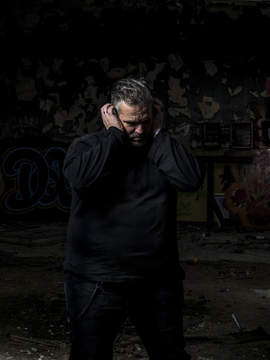 ---