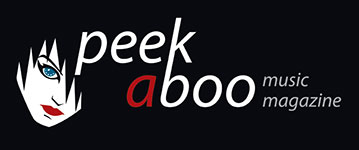 like this digital review
---
EYEMOUTH
Noera Genesis (EP)
Music
•
Digital
Drone
•
Electro Rock
•
Electronics
•
Rock
[75/100]

Self-released
27/10/2015, William LIÉNARD
---
After the Eps Black and Blue Latitudes and Non Compros Mentis, the EP Noera Genesis is the third release of Eyemouth and according to the press release, there is a fourth EP on the way. This Swedish band has its origins in electronic music, but it also uses mellotrons, vibraphones and piano. Come This Far begins with soft synths and quietly buzzing industrial drones, but shortly afterwards the melody comes in with a multitude of synths and drones, rumbling percussion and emphatic vocals that push the composition towards rock and power-rock: overwhelming, melodic and powerful, interspersed with even a high-pitched synth and some threatening noise, pounding drums and what sounds like a combination of guitars and synths: music for the big concert venues. The Rise of You starts dark and threatening with rumbling drones, the sound of washing water and diffuse voices, followed by layered percussion and again a powerful voice that drowns it all. After 2 minutes drones and melodic synths are added, a dash of noise and again emphatic vocals.
Eyemouth claims to be influenced by Nick Cave, Jarboe, Current 93, Coil and Kate Bush, but it is mostly a solid rock band that is not afraid to integrate electronics and drones in its sound pattern. In Feet in My Mouth we hear a chainsaw, joined by a nervous piano. The voice is deep and dark, assisted by higher voices, noise and bell-like drones, while Sometimes initially floats on noise and distorted vocals, African drums and later hardcore drones and all crushing drums, while the voice can barely drown out the noise: dark, threatening and loud, with eventually a catchy rock rhythm for the final.
Quite varied this Noera Genesis, and Eymouth proves to be a band that can charm both lovers of exciting rock and more alternative forms of music. Keep them in mind, these guys!
Tracklist:
1. Come This Far
2. The Rise of You
3. Feet in My Mouth
4. Sometimes
https://soundcloud.com/eyemouthmusic/sets/noera-genesis/s-jCptE
https://soundcloud.com/eyemouthmusic/sets/black-and-blue-latitudes/s-lKkUn
https://soundcloud.com/eyemouthmusic/sets/non-compus-mentis/s-4Ithu
https://www.youtube.com/channel/UCfV2cdv9hpKlnVWDd6xJ77Q/videos
William LIÉNARD
27/10/2015
---
Na de Eps Black and Blue Latitudes en Non Compros Mentis, is Noera Genesis de derde release van Eyemouth en volgens het persbericht is er nog een vierde ep onderweg. Deze Zweedse band vindt z'n oorsprong in elektronische muziek, maar er wordt ook gebruik gemaakt van mellotrons, vibrafoons en piano. Come This Far begint met zacht zoemende synths en rustig ploffende industrial drones, maar kort nadien begint de melodie met een veelheid van synths en drones, roffelende percussie en nadrukkelijke vocalen die de compositie in de richting van rock en powerrock duwen: overweldigend, melodisch en krachtig, met tussendoor nog een toevallige synth en wat dreigende noise, maar voor de rest bonkende drums en wat klinkt als een combinatie van gitaren en synths: muziek voor de grote concertpodia. The Rise of You begint donker en dreigend met rommelende drones, het geluid van wassend water en diffuse stemmen, gevolgd door gelaagd slagwerk en opnieuw een krachtige stem die het allemaal overstemt. Na 2 minuten worden melodische drones en synths toegevoegd, een streepje noise en opnieuw nadrukkelijke vocalen.
Eyemouth beweert beïnvloed te zijn door Nick Cave, Jarboe, Current 93, Kate Bush and Coil, maar het is vooral een stevige rockband die er niet voor terugschrikt om electronics en drones in z'n geluidspatroon te integreren. In Feet in My Mouth krijgt een kettingzaag het gezelschap van een nerveuze piano. De stem klinkt diep en donker, bijgestaan door hogere stemmen, noise en belachtige drones, terwijl Sometimes aanvankelijk dobbert op ruis en distorted stemgeluid, Afrikaanse drums en later keiharde drones en alles verpletterend slagwerk, waartussen de fluisterende stem zich nauwelijks staande houdt: donker, dreigend en luid, met uiteindelijk toch nog een pakkend rockritme voor de finale.
Heel gevarieerd deze Noera Genesis, waarmee Eymouth bewijst een band te zijn die zowel liefhebbers van spannende rock als fans van meer alternatieve muziekvormen kan boeien. In het oog houden, die kerels!
William LIÉNARD
27/10/2015
---
---