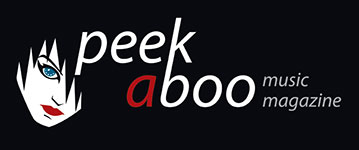 like this article review
---
OLEG (OTHER VOICES RECORDS)
Ten Albums That Changed My Life
Article
27/10/2015, Didier BECU
---
We guess that, in a way, we already can call it our legendary series. This time it's Oleg of Other Voices Records who tells us about the ten albums that changed his life...
1. PINK FLOYD – The Dark Side of the Moon
Timeless. At the moment, I only had heard The Beatles and Rolling Stones (maybe some Uriah Heep too, not sure) before, so this album definitely opened another universe.
2. ULTRAVOX – Vienna
It probably was the first album to me in which rock music met electronics. Mesmerizing.
3. THE CURE – Seventeen Seconds
It was the first album by The Cure I heard after the Standing On The Beach compilation. Robert sang like a dying man. It was dark and static and cold as hell.
4. JOY DIVISION – Unknown Pleasures
I knew The Cure, Bauhaus, Siouxsie & The Banshees, but I never got the chance to hear Joy Division. All I knew was that they were a cult band in the gothic scene. So, I awaited something very special. But my first impression was "what the fuck! Is this a cult band, is this great music?". Later,I fell in love with its cruel beauty.
5. ADAM AND THE ANTS – Prince Charming
Their sound was so unusual that so many people can't understand it. Neither synth pop, nor punk. "A piece of shit". I thought I was the only Adam Ant fan in the city. However 25 years ago, I met the other man who loves them (laughs).
6. CELTIC FROST – Into The Pandemonium
Well, this one is the love of my life. Extreme dark metal, yet filled with catchy melodies mixed up with a symphonic orchestra and electronics. A vision of hell indeed. It was and still is so unique.
7. DEAD CAN DANCE – Within The Realm of a Dying Sun
Impossible to imitate.
8. NON – Easy Listening for Iron Youth / Throbbing Gristle – Heathen Earth
NON and Throbbing Gristle broke everything I knew about the music. It was nothing but noise and I loved it!
9. KATE BUSH – Hounds of Love
She's so great, I love all her albums, but maybe this one a little bit more. А gateway to the woman's world.
10. SOFT CELL – Non Stop Erotic Cabaret
It was Autumn '87. I listened to Frustration, Youth and Seedy Films again and again and again. I was so lonely, the music and the voice were so damn good, the recording on the tape was so lousy…
Didier BECU
27/10/2015
---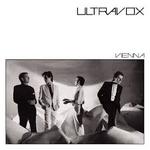 ---