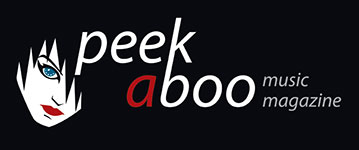 like this cd review
---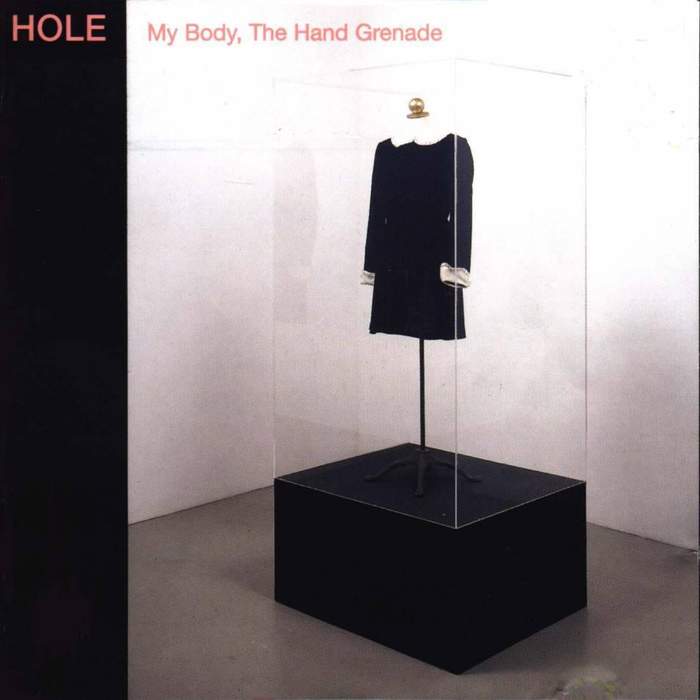 HOLE
My Body, The Hand Grenade
Music
•
CD
Indie
•
Riot Grrrl
[95/100]

City Slang Records
09/12/2016, Didier BECU
---
You can say what you want about Courtney Love. She has a big mouth, she adores media attention, she's doing things you do not expect someone will do (well) and some even think she better never crossed the path of Kurt Cobain. Perhaps that's true, but at the beginning of the 90s, there was only one woman who had the right to crown herself as the ultimate rock crown 'n roll queen, and that is Courtney Love.
Before her Hole adventure began, she was in Pagan Babies with Kat Bjelland (later Babes In Toyland), and was noticed by Alex Cox and (yes) Andy Warhol.
Even the biggest fans will admit that Love sometimes makes some cheap gestures (bare breasts and buttocks always are loved), but she was equally as important as Kathleen Hanna (Bikini Kill) and gave women a voice thanks to the Riot Grrrl movement. At the same time, she played on safe because most fans hoped, to see "accidentally" a tit, but that was her image.
I consider myself a very big fan and do not understand why I have to explain why Hole is so fantastic every time again. Hole is the true expression of your inner feelings, the soundtrack when you want to carve knives in your body, the sound of inner demons. Oh, Hole is so much better than Nirvana (we already see those negative comments on our Facebook page right now!).
Although today Courtney Love is as relevant as, say, Angie Bowie, she made lots of gems. Listen to the underrated Celebrity Skin and you know the true meaning of madness.
We chose My Body, The Hand Grenade. A compilation from 1997, three years after Kurt Cobain brains were stuck on the wall. It is not a compilation, but an LP, compiled by Hole and containing many obscure tracks. The album was dedicated the bassist Kristen Pfaff, who died in the same year as Cobain because of a drug overdose.
My Body, The Hand Grenade is an ideal record for those who want to be introduced to the world of Hole. There are a lot of controversial tracks included, for example: Old Age (which Love would allegedly have "stolen" from Cobain ) or the sensational Subpop single Dicknail, which deals with incest.
There are also two covers on the album: Season Of The Witch by Donovan and He Hit Me (It Felt Like A Kiss ) by Carole King, both taken from the MTV Unplugged series. There are two live performances (Drown Soda and Asking For It). Furthermore, some outtakes and also the very first song Hole recorded (Turpentine).
You can blame her a lot, but Courtney Love's musical genius remains intact !
Didier BECU
09/12/2016
---
Je kan zeggen wat je wil over Courtney Love. Ze heeft een grote mond, ze is mediageil, doet dingen die je van een mens niet verwacht (nou ja) en anderen vinden dan weer dat ze maar beter nooit het pad van Kurt Cobain had gekruist. Misschien allemaal waar, maar in het begin van de jaren 90 was er maar één vrouw die het recht had om zichzelf tot de ultieme rock 'n rollqueen te kronen en dat was (jawel) Courtney Love.
Voor ze aan haar Hole-avontuur begon, zat ze samen met Kat Bjelland (later Babes In Toyland) in het bandje Pagan Babies en werd opgemerkt door Alex Cox en (jawel) Andy Warhol.
Zelfs de grootste fan moet toegeven dat Love soms wat goedkoop deed (blote borsten en billen zijn nu eenmaal altijd geliefd), maar ze was minstens even zo belangrijk als Kathleen Hanna (Bikini Kill) en gaf de vrouw dankzij de Riot Grrrl een stem. Tegelijkertijd speelde ze op veilig, want de meeste fans hoopten wel dat ze "per ongeluk" een tiet zouden te zien krijgen, maar dat is nu eenmaal de verpakking.
Ik beschouw mijzelf als een ontzettend grote fan en ikbegrijp niet waarom ik telkens moet uitleggen waarom Hole zo fantastisch is. Hole is de ware uiting van je innerlijke gevoelens, de soundtrack die je wil gebruiken als je met messen in je lichaam wil kerven, het geluid van innerlijke demonen. Oh, Hole is zo veel beter dan Nirvana (daar gaan de negatieve reacties op onze Facebook-pagina!).
Ofschoon Courtney Love tegenwoordig even relevant is als pakweg Angie Bowie, maakte ze (ook solo) een resem onsterfelijke platen. Luister naar het fel ondergewaardeerde Celebrity Skin en je kent de betekenis van waanzin.
Wij kozen My Body, The Hand Grenade. Een compilatie uit 1997, drie jaar nadat Kurt Cobain zijn hersenen tegen de muur plakte. Het is echter geen verzamelaar, wel een lp die Hole zelf samenstelde en die allerlei obscure tracks bevat. De lp is opgedragen aan bassiste Kristen Pfaff, die in hetzelfde jaar als Cobain stierf aan een drugoverdosis.
My Body, The Hand Grenade is een ideale plaat voor wie wil kennis maken met de wereld van Hole. Er staan heel wat controversiële tracks op de plaat, bijv. Old Age (wat Love zogezegd zou "gestolen" hebben van Cobain) of de ophefmakende Subpop-single Dicknail over incest.
Ook staan er twee covers op deze plaat: Season Of The Witch van Donovan en He Hit Me (It Felt Like A Kiss) van Carole King, beide uit de MTV-Unplugged reeks. Er staan twee live-uitvoeringen op (Drown Soda en Asking For It). Voorts wat outtakes en ook het allereerste lied dat Hole opnam (Turpentine).
Je kan Courtney Love van alles beschuldigen, haar muzikale genie blijft intact!
Didier BECU
09/12/2016
---