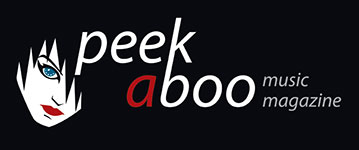 like this movie review
---
DESIREE AKHAVAN
Appropriate Behavior
Movie
Homescreen
18/08/2015, Didier BECU
---
If you follow the arthouse genre, then you will definitely know that Desiree Akhavan is totally in. Her contemporary style is compared with both Woody Allen and Lena Dunham of Girls, and that means a lot, especially knowing that her debut film is a gay movie, a genre that rarely gets out of the circuit. Akhavan is not only the director, she also plays the lead role.
The first image we see is the one in which Shirin throws a dildo in the bin. The young woman has just broken up with her friend Maxine (Rebecca Henderson) and in the following 80 minutes, we know why. The nice thing about this gay film is that Desiree Akhavan uses the typical themes of the genre (doubts, the problems to be understood and to tell that to the outside world), but she does it differently than many others and that makes Appropriate Behavior a real refreshment. Say, La Vie D'Adele without the French charm, but with the genius touch of Noah Baumbach.
The characters in Appropriate Behavior are not broken. Shirin does not dare to tell her parents that she is keen on women, because in her homeland Iran you still can be stoned for being an lesbian, but for the rest, she is a happy, fashionable girl. She visits trendy shops, she goes to discos, she is a loudmouth andshe is happy with her job as a nanny. Only the relationship with Maxine has not proved successful. Is she the problem or Maxine? Shirin starts a psychological quest (which of course always ends in bed), and that means that the viewer is part of a handsome, modern, quirky and hyper cool character study.
Appropriate Behavior is different, a bit like the gay series Looking and therefore a tip!
Didier BECU
18/08/2015
---
Indien je arthouse op de voet volgt, zal je beslist weten dat de regisseuse Desiree Akhavan helemaal in is. Haar eigentijdse stijl wordt zowel met Woody Allen als met Lena Dunham van Girls vergeleken, en dat is toch heel wat, zeker als je weet dat haar filmdebuut een holebifilm is, een genre dat jammer genoeg zelden buiten het circuit geraakt. Akhavan regisseert niet alleen, ze speelt ook de hoofdrol.
Het eerste beeld dat we zien is dat van Shirin, die een dildo in de vuilnisbak gooit. De jonge vrouw heeft het net uitgemaakt met haar vriendin Maxine (Rebecca Henderson) en in de 80 minuten die volgen weten we waarom. Het leuke aan deze holebifilm is dat Desiree Akhavan het wel over de typische onderwerpen van het genre heeft (twijfel, begrepen worden en het "anders zijn" aan de buitenwereld vertellen), maar ze doet er toch heel wat anders mee dan vele andere collega's waardoor Appropriate Behaviour een verfrissing is. Zeg maar, La Vie D'Adèle zonder de Franse charme, maar wel met het venijn van Noah Baumbach.
De personages in Appropriate Behavior zijn niet gebroken. Shirin durft wel niet aan haar ouders vertellen dat ze op vrouwen valt, want in haar thuisland Iran kan je daar nog altijd voor gestenigd worden, voor de rest is ze een gelukkige, hippe meid. Ze bezoekt trendy winkels, gaat naar discotheken, is zeker niet op haar mondje gevallen, is gelukkig met haar job als kinderjuf, alleen loopt haar relatie met Maxine niet zoals het hoort. Ligt het aan haar of aan Maxine? Shirin start een psychologische zoektocht (die natuurlijk steeds in bed wordt uitgevoerd) en dat levert voor de kijker een knappe, moderne, eigenzinnige en hyperleuke karakterstudie op.
Appropriate Behavior is anders, een beetje zoals de homoreeks Looking en dat maakt het daarom zo'n aanrader.
Didier BECU
18/08/2015
---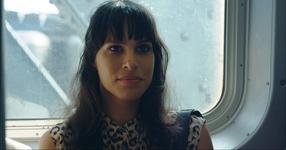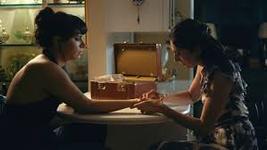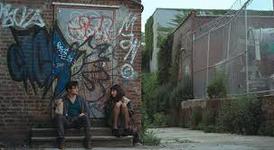 ---