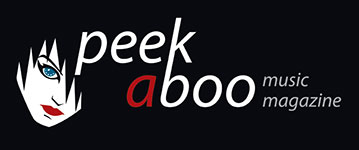 like this concert review
---
GARY NUMAN
Leuven, Het Depot (13/02/2014)
Concert
Cold Wave
•
Electro Rock
[100/100]

15/02/2014, Peter HESELMANS
---
Thursday February 13th, Het Depot Leuven, Belgium: Gary Numan. Finally another European main land tour. He has done some festivals in Belgium in the past (Eurorock, Gothic festival, Sinnersday), but his last official tour here in Belgium was in 2000 before his 'Pure' album. So that's already 14 years ago!
I was one of the lucky ones who had a private meeting with Gary before the gig, and although his image is cold and detached, none of this appeared during our chat. Gary is friendly, and really made time for us, telling some musical and personal things, making jokes or pictures, and so on. This was really a fantastic experience for all of us.
The concert was completely sold out, and I have to say that Het Depot is since its renovation a very nice venue with a superb acoustic. A small disappointment for me was that Gary didn't bring his special 'Splinter' light panels, which I saw when going to his UK Splinter tour in November 2013. The reason apparently was that there were some very small venues on the tour, and it was impossible to get them on stage.
Then the concert itself was what I expected: fantastic! Opening directly with the powerful track ' I am Dust', and what an energy still this almost 57years old man has! The show was well build up, and a perfect mixture between the 'Splinter' tracks, and some classics. With as a result ,one of many highlights of the show was a superb version of 'Down In The Park'.

A small negative thing about this concert is that some people just came for some 80's nostalgia, and were just waiting for tracks like 'Cars' or 'AFE' , and stood, especially during the slower tracks, talking and laughing at each other, I really hate this.

Gary played a brilliant set, the one track even better and more enthusiastically than the other. Ending the regular playlist with his favorite and most personal track ' A prayer for the unborn'. Coming back for the 'encores', he played the classics ' I Die : You Die and 'Are Friends Electric', both brilliant versions, and the audience really went crazy on this one. The atmosphere in the venue was fantastic. Ending this concert with my favorite 'Splinter' track, 'My Last Day'. I really like this song, how it slowly builds up to a harder electronic finish.
Everyone was enthusiastic and had a high impression of this magnificent concert from the godfather of electro rock. Outside the venue I heard people say things like : 'great', 'brilliant', and 'Concert of the year', though the year is still long, but this was a gig that I will remember for a long time. I made a compilation of the concert, and some more tracks can be found at my youtube.
Playlist :
Resurrection
I Am Dust
Metal
Everything Comes Down to This
Films
Here in the Black
The Fall
The Calling
Down in the Park
Lost
Cars
Pure
Splinter
When the Sky Bleeds, He Will Come
Love Hurt Bleed
A Prayer for the Unborn
Encore:
I Die: You Die
Are 'Friends' Electric?
My Last Day
Peter HESELMANS
15/02/2014
---