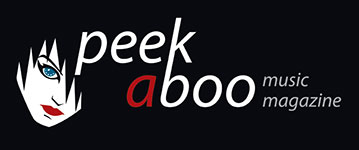 like this movie review
---
TERRENCE MALICK
To the wonder
Movie
Drama
[86/100]

A-Film
14/02/2014, Didier BECU
---
A good artist has to be controversial. It's his task to let the emotions of the viewer twist, even to make him from time to time furious. A director who evokes such feelings is Terrence Malick. When the master of modern esoteric cinema (as he's called by his fans) won the Golden Palm in 2011 with The Tree Of Life, many thought that Cannes once again had fallen for pretentious arthouse. If you don't count the desolate landscapes then you don't see that many resemblances with his stunning debut Badlands. No, a current Mallick-movie is slow. So slow that some state you'll fall asleep while watching. In his newest offering Malick even goes further. He could count on a starcast, but he didn't let the actors speak (apart from some mumbling words) and you'llsee more of Ben Affleck's back as his face. The director even asked distributors not to subtitle some parts of the movie, just to give them the change to come up with their own interpretation.


The story of To The Wonder is rather thin, but that's not a problem. Godard turned out one second from someone's life into a monumental epic (Le Mépris) and Malick managed that too. Neil (Ben Affleck) goes to Paris and meets Marina (Olga Kurylenko), the love of his life. Or at least that's what he thinks. He asks the French-Russian woman to move with him to Texas and marry him. After a year luck becomes pure terror. Marina lives in the big no man's land and Neil meets again Jane (Rachel McAdams), the love of his youth.


A simple story, but not easy to follow as there are not many words. The different plots have to be discovered by the gestures of the protagonists. Just like this isn't all enough, Malick also interweaves the relation with God. And so it happens you'll notice a priest (Javier Bardem) who is in doubt about his faith in God. Simple, but heartbreaking emotions that everyone will face once in his life. To The Wonder is a magnificent filmtrip in where the viewer floats between heaven (the poetry) and hell (the brutality). To The Wonder is art from a genius.


To The Wonder is now out on both DVD and Blu-ray on A-Film.
Didier BECU
14/02/2014
---
Grote kunstenaars zijn controversieel, ze hebben voor- en tegenstanders. Ze maken tongen los, jagen kijkers de gordijnen in, maar vooral doen ze hun eigen ding. Terrence Mallick is zo'n voorbeeld over wie er al heel wat is geschreven. Toen hij in 2011 met The Tree Of Life een Gouden Palm veroverde, vonden heel wat liefhebbers dat het beroemdste filmfestival ter wereld zich opnieuw had laten inpalmen (ha!) door inhoudsloze, pretentieuze arthouse. Zijn aanhangers beschouwen Malick als de grootmeester van de hedendaagse esoterische film. Op de desolate landschappen na, merk je geen gelijkenissen meer uit zijn onthutsend debuut Badlands. Neen, een film van Malick is uiterst traag. Zelfs zo traag dat heel wat filmliefhebbers beweren dat je ervan in slaap valt. In zijn nieuwste film ging Malick nog een stap verder. Ondanks de sterrencast liet de cineast zijn vertolkers amper een woord spreken. Meer zelfs, hij vroeg expliciet aan de distributeurs om bepaalde delen uit de film niet te ondertitelen, niet om de kijker in het ongewisse te laten, wel om hem zijn eigen interpretatie te gunnen.


Er zit nauwelijks een verhaal in To The Wonder, maar dat is niet erg. Godard kon één luttele seconde uit een leven omtoveren tot een twee uur durend filmmonument (Le Mépris) en daar is ook Mallick in geslaagd. Neil (Ben Affleck) reist naar Parijs af en ontmoet daar Marina (Olga Kurylenko), de liefde van zijn leven. Of ten minste dat denkt hij. Hij overhaalt de Russische Française om met hem naar Texas te trekken, maar het loopt verkeerd af. Marina komt in het grote niemandsland terecht en Neil ontmoet in zijn thuisland zijn jeugdliefde Jane (Rachel McAdams). Het sprookje is voorbij, de tijd is rijp voor ellende.


Het is zeker geen sinecure om het verhaal te volgen. Er zijn zo goed als geen dialogen aanwezig en de plotwendingen moet je uit de gelaatsuitdrukkingen van de protagonisten halen. Alsof dat alles nog niet moeilijk genoeg is, lapt Mallick er ook nog eens het religieuze aspect bij. Er is niet alleen de relatie tussen de geliefden onderling, ook is er die met God. Zonder dat zijn rol van doorslaggevende aard is dwaalt er in het script ook een radeloze priester (Javier Bardem) rond die op zoek is naar zichzelf. To The Wonder is een simpel liefdesverhaal waarmee ieder mens vroeg of laat wordt geconfronteerd: de triomf van de twijfel. En toch maakt Terrence Malick er een fenomenale filmtrip van die de kijker tussen hemel (de poëzie) en hel (de brutaliteit van de liefde) doet zweven. Zoals altijd kon Mallick op het betoverende camerawerk van Emmanuel Lubezki rekenen. To The Wonder is filmkunst van het allerhoogste niveau. Er zullen maar weinig lezers akkoord gaan met deze stelling, maar herinner je die beginwoorden: kunst is controversieel....


Wellicht zullen heel wat lezers het moeilijk hebben met het feit dat ik deze controversiële prent van een al even controversiële filmmaker de hemel in prijs. Maar zoals een grootse Vlaamse filmcriticus onlangs op zijn Facebook schreef: een recensent moet je nooit geloven, zijn visie dient alleen maar om de mening van de kijker te vormen. Aan u de keuze of u in de wondere wereld van Malick wil stappen of niet...
Didier BECU
14/02/2014
---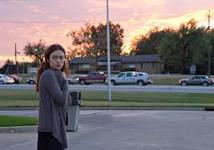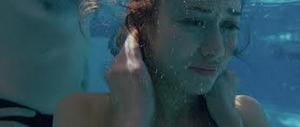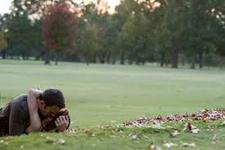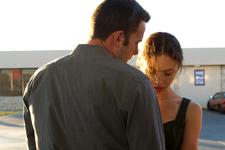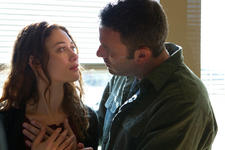 ---