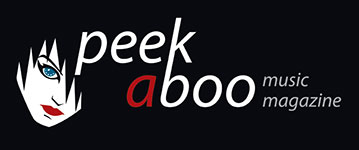 like this movie review
---
RONNY YU
Saving General Yang
Movie
Martial Arts
[55/100]

Splendid Films
24/01/2014, Didier BECU
---
Because we don't know about it, we tend to forget it, but Asia also has a lot of wars in its history. One them was fought during the Song-dynasty (960-1279) between China and Mongolia. In this period Pan Bao accidentally kills his rival Yang Qilang (Fu Xinbo) during a tournament that was organised to win the hand of the beautiful princess Chai (Ady An). This tragic death results into a hard battle between the family Yang and Pan. In the meantime the war between China and Mongolia is getting heavier. The Chinese emperor doesn't care about the familyfight and he forces the two clans to go to the warfront, including General Yang Yang Ye (Adam Cheng Siu-chow) and his seven sons. General Yang got betrayed by Pan and abducted by Mongolian soldiers. The seven sons aren't exactly well trained soldiers, but they're convinced of the fact that they wanna free their beloved father.
A story that's rather simple. It's crystal clear that director Ronny Yu (who is known in West-Europe for his lowbudget horrorhits Bride Of Chucky and Freddy vs. Jason) doesn't care that much about the characters. We know nothing about the background of the warriors, only that they're men of honour who control perfectly martial arts. You better don't expect this movie to be something like say a Kurosawa-one. Saving General Yang is visually great, especially the customes and the landscapes, but for the rest it's rather flat. Anyway, for fans from films as such we can only recommend Saving General Yang, while others better rewatch Ran or Kagemusha.

Saving General Yang is out on Splendid Films on both DVD and Blu-Ray.
Didier BECU
24/01/2014
---
Omdat onze geschiedenisboeken er maar weinig over vertellen, weten we er weinig van, maar ook de Aziatische wereld heeft massa's oorlogen gekend. Tijdens de Song-dynastie (960-1279) lag China geregeld overhoop met buurland Mongolië. Ene Pan Bao wordt per ongeluk tijdens een toernooi door Yang Qilang (Fu Xinbo) gedood, terwijl hij aan het strijden was voor de hand van de mooie prinses Chai (Ady An). Het gevolg daarvan is dat de vete tussen de familie Yang en Panclan alsmaar groter wordt. Ondertussen woedt de oorlog tussen China en Mongolië steeds maar verder. De keizer trekt zich van de vete niets aan en stuurt de twee families naar het front om de Mongoolse Khitan-soldaten te verslaan, en dus ook generaal Yang Yang Ye (Adam Cheng Siu-chow) met zijn zeven zonen. Generaal Yang wordt echter verraden door de op wraak beluste Pan en wordt door de Mongolen ontvoerd. De zeven zonen hebben weinig oorlogservaring, maar zijn vastberaden om hun vader te bevrijden.
Een simpel verhaaltje dus, en het is duidelijk dat regisseur Ronny Yu (die we in de Westerse wereld kennen van Bride Of Chucky en het horrorvehikel Freddy vs. Jason) maar weinig moeite doet om zijn personages uit te diepen. Het enige wat we van hun te weten komen is dat het allemaal om heerschappen gaat die het woord eer hoog in hun vaandel dragen en die ook de technieken van martial arts tot in de puntjes beheersen. Cinematografisch stelt de film niet veel voor, een Kurosawa moet je dus geenszins verwachten. Wel is Saving General Yang een visueel festijn, en dit zowel voor de decors als de prachtige landschappen. Deze martial arts-prent van Ronny Yu verschilt maar weinig van zijn talrijke soortgenoten, maar wie gek is van Aziatische veldslagen zonder diepgang zal zich ongetwijfeld anderhalf uur amuseren. Wie dat niet is, haalt best gewoon Ran of Kagemusha nog maar eens uit de kast.
Saving General Yang is uit op Splendid Films, en dit via dvd en Blu-Ray.
Didier BECU
24/01/2014
---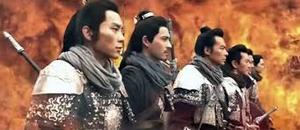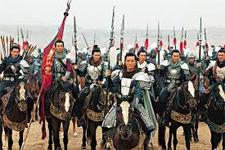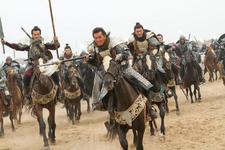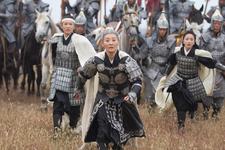 ---