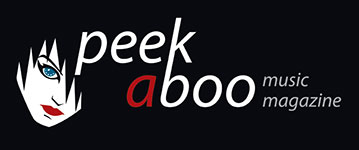 like this interview
---
CEDIGEST AND RUINIZER
READERS; If you buy my new album, I'll send you a sweet picture of my corn hole and you'll wanna take it to your room and put it in your special box. 100% Guaranteed.
31/10/2013, Filip VAN MUYLEM
---
After reviewing the opus of DWA I got some feedback from Jay (CeDigest) and an interview was born … And I also got the occasion to listen already to some new tracks …

Tell me Jay in what other bands do you play, as this phrase was launched at our first chat: 'I'm Jay from 'CeDigest/Ruinizer/every other band ever'? How do you keep the score and the balance between the bands and projects?
Hey man, well, I started off with CeDigest in mid-2004, which was my introduction to writing music on a computer. Before that, I'd been in a ton of shitty bands that did nothing and I'd got fed up of waiting for shit to happen when it didn't.
Naturally, I decided to do it all myself! During CeDigest's active period, I played live mainly with CeDigest until I met the fabulous Dayve Yates, who picked me up on live guitars for his band Cease2Xist. We've played some sick shows and always get a reception for our high energy, almost homoerotic stage performances. I've had a ton of side projects over the years, Heartwire was maybe the most mentionable one, and now I focus my attention on Ruinizer, my pride and joy, my big, mechanical sweetheart.
How did you get into the music scene?
As mentioned, mid 2004 was when it all went terribly wrong for the world of industrial. I went to see MortIIs live in Birmingham and this absolutely fucking kickass band supported them called Panic D.H.H. I went home and immediately tried to copy them, bought a magazine with Magix Music Maker in it, hooked my guitar and mic to the same distortion pedal and made a terrible sludgy mess. Of course, at the time, I thought it was awesome. Luckily, I kept at it and got… Slightly better…
How did you decide to get the name CeDigest? What does it mean?
I like to pretend that it's some mad metaphor, but it's actually a complete fail. I was looking for a cool, unusual band name and my mate Jamie suggested CeDigest, saying it was something to do with insects, and I got attached to it and made a little wasp looking logo and shit. Turns out it's actually a magazine name about the study of insects, Cultural Entomology Digest. Still, nobody noticed, so I thought fuck it.
How can you describe the sound of CeDigest?
CeDigest was pretty dark listening back. Like, I knew it was dark, but sometimes I listen and think "damn, I must've been in a fucked up place when I wrote this". I don't remember much of it because I drank quite a bit at the time, but that sound is raw and almost on-purposely under produced absolute evil.
What are the plans?
The plans now are to focus on my new project, Ruinizer. I've just completed the album, "Mechanical Exhumation Of The Antichrist" and it's off for mastering! It's an album that will blow everybody's fucking mind. It's dirty, disgusting, filthy electronic music, elements of everything from Neurofunk to Power Metal and literally pretty much everything in-between.
I've worked super hard on the album and the plans are now to work even harder playing as many shows and selling as many of those units as possible! READERS; If you buy my new album, I'll send you a sweet picture of my corn hole and you'll wanna take it to your room and put it in your special box. 100% Guaranteed.
New collaborations?
The collaborations on the Ruinizer album are phenomenal. These guys sent my album to the next level. I've got four collaborators on the album; Jamie Blacker of Electronic Substance abuse, and of course my right hand man in CeDigest, who brings his amazing Death Metal growls to the table in a track called "Upon An Armoured Beast".
Dayve Yates of C2X fame, who will also be playing live for us, supplying his punky yells over the Industrial Rock tinged "Goliath", then my homeboy James Francis from the epic as fuck Panic Lift who gives the Drum step ballad "All My Demons" EXACTLY what I thought it needed, and lastly, Gerry Hawkins, who I always love collaborating with, giving me some of that Harsh EBM flavored vocal on the Club destroyer "Forsaken"!
You figure on a lot of compilations, can you name some and are there some new ones coming up?
I have no idea! Most compilations I feature on are magazine related and I don't really have much say in that! I think it was mostly up to NoiTekk when CeDigest was concerned. The ones that didn't go over my head though, are the Deathwatch Asia ones. The most recent, and admittedly, one of my proudest appearances, is the TEN DISC limited edition DWA XxX compilation, where I manage to take up a whole disc with purely just my remixes. There's some awesome ones on there of Detroit Diesel, Alien Vampires, Freakangel, and one of the best industrial acts out there today for sure; Die Sektor!
Can you say something about one of your most popular songs 'Evil returns'? In what kind of shape will it return and what will it do, according to you?
Evil Returns was part of a recurring theme in all of the WITF era work I did. The song basically hits with the sample from Fifth Element, and then lyrically, it's made to feel like I'm standing in front of a religious congregation of some sort telling them they're all doomed because they've put their faith in an incompetent idiot.
The "Evil" in the track title suggests a false prophet, which is what the persona Avi Ruin that I went by was supposed to be. Almost too aptly, there was a second CeDigest album which never got released, where the last track, "Absolute Divine Decimation" sees the destruction of all life on the planet, including Avi.
The story has three parts, now seeing Avi Ruin's corpse resurrected through machine in the form of The Ruinizer, which is when our afore mentioned evil finally returns for good, hell-bent on drifting from planet to planet, destroying everything in his path in a never ending rage.
What is the most evil monster and why?
Me, because fuck everyone else.
What is the most important band according to you and who also influenced you the most?
There are a few to be honest. Shout outs to Panic DHH for the starting push, and then, really, it's the work of my friends that really inspires and influences me. Of course, all the guys (and I think like 2 girls?) on Static Distortion Records and Juggernaut Media, the collaborators who I mentioned before, my good friend Seamus whose superhero alias is The.Invalid, and all of those (personally) classic bands I listened to when I was starting out with CeDigest; Psyclon Nine, Suicide Commando, Wumpscut… The usual 2004 EBM crowd!
With the help of DWA you could remix a lot of songs for an epic compilation, how much fun was that?
It all kind of came about over a long period of time, and I'd forgotten all about it until it popped up on my Facebook newsfeed! I don't really remember how fun most of the remixes were to do at the time because I was most likely really high, but shit, they came out sick didn't they? Super fun to listen to, and from a critical point of view, I can see my progression as a producer slowly coming into play on certain tracks, and that's something I find pretty cool. Kinda like a chapter of my life that I can close now I've ended CeDigest's life!
Did you get some feedback from the bands you could remix?
Pretty much everyone says it's one of their favorites. I'll be honest, I know I'm an awesome remixer! It's one of the things I'm best at in the world. That, and watching cartoons. I'm super good at watching cartoons.
A great remix is the one you did for Alien Vampires 'Harshilizer'. How did you decide on how it should sound like? Any plans on performing it yourself?
As I said, I don't remember most of my remix work when I'm doing it! I'm sure the boys over at Alien Vampires will appreciate the importance of being inebriated when doing anything musical!
Your remix of FREAKANGEL - Curse.Forgive.Kill.Cure is very popular and I really love it. Any comment?Firstly, I'd love to comment on how fucking awesome Freakangel's new shit sounds, secondly, I actually remember doing this remix! I stayed up literally all night getting it sounding great and I think it worked really well! Big ups to the Freakangel lads!
I loved what DYM did with your song 'I am unstoppable'. What do you think about it? Who else would you love to remix one of your songs (and maybe drop the name of a song) and why?
DYM's mix was great, and a lot different to the original which for me is important. I hate hearing remixes that sound just like the original. Definitely check out the Perileyes remix of the same track too! He's a kickass dubstep producer from over in the states who I've known for years, great guy! As for the ideal remix, I don't have a clue. I would like somebody from outside the immediate scene favorites, probably opting for Excision or someone…
Inside the immediate scene though, I guess it'd have to be someone I looked up to when I started out, maybe Cyanotic or Psyclon Nine… God, this is difficult!
Just recently you decided to create 'Ruinizer', how did you come up with the name?
Ruinizer's name actually came from a MaxMSP experiment Jake Tugby (CeDigest Percussionist) and I came up with which we ended up calling The Ruinizer. It was basically a noise generator we used for sampling and making into glitch drums. Sounded cool, but then I lost the files for it! I took the name and used it on the Harshilizer remix as it sounded kinda similar, then realized it was an awesome project name and it all went from there!
What does Meota Cripuhh mean?
Mechanical Exhumation Of The Antichrist (name of the album) and CRIPPUUHHH is Clips but spelled really wrong on purpose haha.
I love 'Cerberus' as title, how did you decide to hit this techno orientated/harsh EBM to call it like this? Love the devilish voice in it. I'm pretty sure a lot of dance floors will be overrun by this one!
'Cerberus' is a great track, if I do say so myself! I actually struggled to get anything that sounded good for it for a good few days before the magic happened. It started off as a Drum N' Bass track if I remember correctly, but I hated it and just kept starting over at different tempos til something sounded workable!
Do you work with 2 voices, or is it just me?
It's a pretty simple vocal production method, recording the same section multiple times on different takes and then layering them over each other. When that's combined with the various distortions and pitch shifters I use, my voice sounds mega wide! I think I did a great job vocally on this album, didn't stick to one style, but kept them consistent throughout!
In what kind of universe do you place this band?
A universe where alien machines pillage the corpses from war torn planets for fuel, a universe where the dead can be resurrected via science, and where everyone gets free boxers and jeans. I hate paying for boxers and jeans, I just think the government should give you them for free. Socks, too. I mean, they charge like £5 for a pair in some stores over here. £5! FOR TWO SOCKS.
I hear a lot of aggression in 'Technoprisoners'....
Technoprisoners is one of my favorite tracks on the album, and if all goes according to plan, I should have a video coming out for it shortly after the release. It's actually a play on words! The city I was born and raised in, Wolverhampton (or Wolftown, as the cool kids like to call it) has a local dialect called "Yam Yam". We say "take" but it sounds like "tech". I decided it was a cool enough lyric to use in a song, and it's an obvious nod to my hometown to anyone that is from there! Hello to all my friends and family in Wolverhampton!
What do you want to achieve with this one?
I want people to just start noticing me a bit more. I love attention and will do anything to get it... Anything…
What can people expect from this brand new project (sound and gig wise)?
Sound wise, they're gonna get a complete input overload on that first listen. Nothing will make sense, but it'll make you wanna listen again. Then, when you're used to it, you'll realize that there are 10 absolutely stonking tracks that all stand apart from each other, but work really well together.
After that, you're left with the background noise. I spent a lot of time making sure the atmosphere of the album was dissonant and unsettling, paying a lot of attention to sound design. Upon a few listens, all the little nuances I put in there start becoming noticeable as you give it your attention. I like to think the tracks on here that can be played at clubs, as well as at home.
What is your ultimate dream/achievement? What can we wish you for 2014?
To finally be able to live off a career in music. I'd like to find a job in sound design or teaching, though I will settle for anything in between! Just a quick note, if any potential employers read this who think that I'd be super fun to work with, you should totally give me a job. I was only joking about doing anything for attention, I probably won't shit on your desk!
Lastly, I'd just like to say thank you to all my people who have helped out with the writing, recording, production and release of this album, so far it's going well, and I can't wait till it hits the stores so you readers can go and check it out! Remember! The more copies you buy, the more weed I can afford, which means you get a new album!
More info:
https://www.facebook.com/pages/Ruinizer
https://soundcloud.com/jayruin/ruinizer-goliath-feat
and for info about the DWA compilation
here's the music:
http://dwa-digital.com/album/mechanical-exhumation-of-the-antichrist
Filip VAN MUYLEM
31/10/2013
---